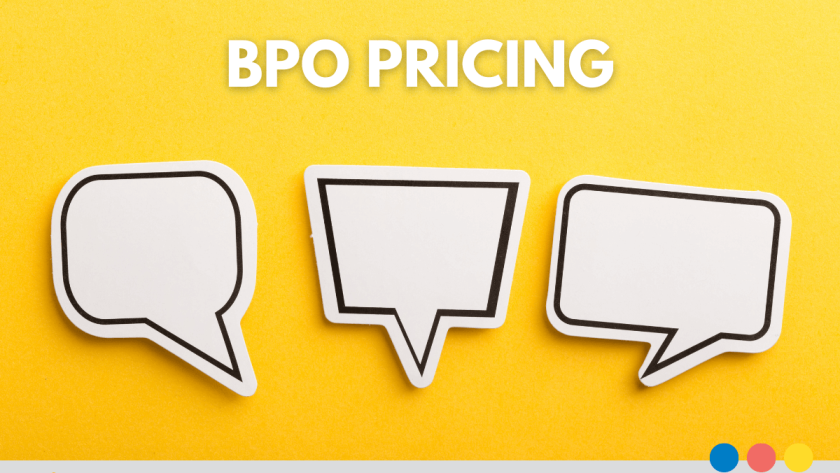 Written by Allie Delos Santos
Business owners have many reasons to work with a business process outsourcing (BPO) company—finding the right talent or easing their in-house workload to prevent burnout. But the most compelling reason is straightforward: outsourcing reduces costs and saves money.
Saving money and reducing costs are unlike acquiring "free" services. This article defines the different BPO pricing models and their advantages, outsourcing costs, and the factors that affect the final price. 
By the end of this article, business owners will know how to select the right pricing structure for their organization.
Introduction to BPO Pricing Models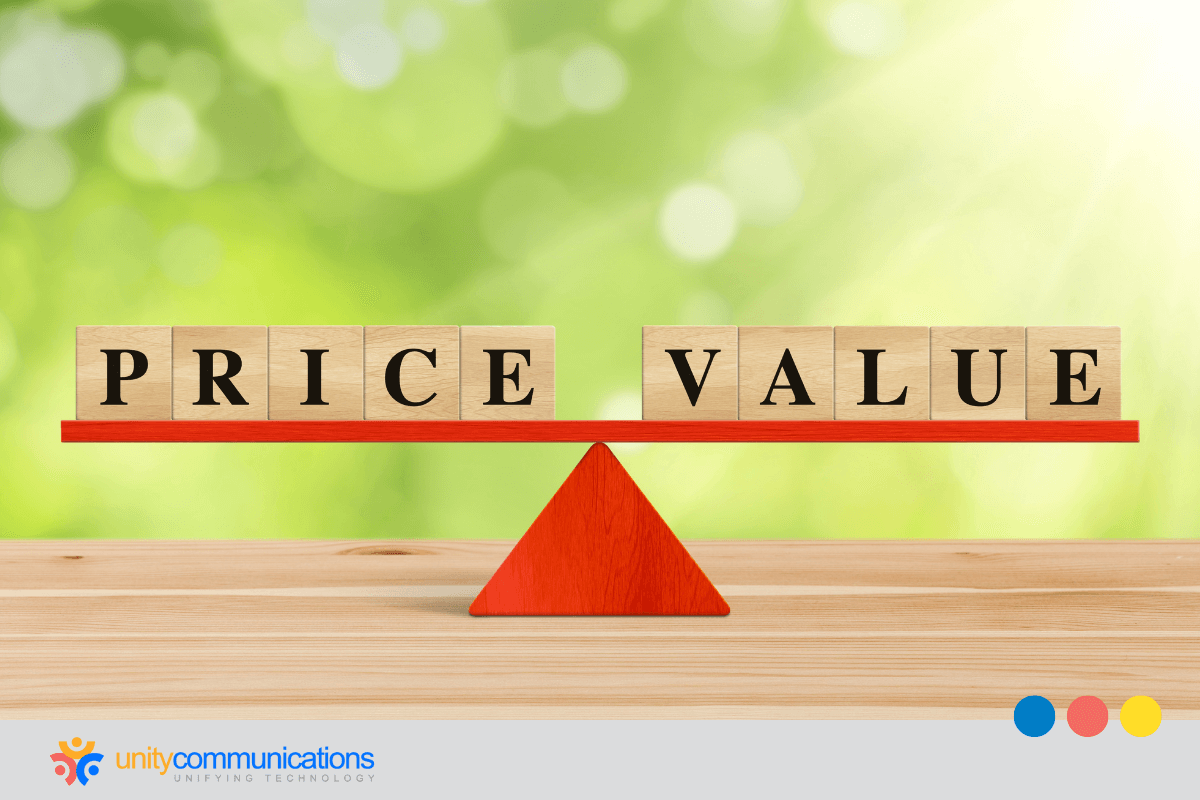 When evaluating quotes from various BPO companies, it is essential to consider the different types of BPOs and their respective pricing models. It is important to compare apples to apples to make an accurate assessment.
Traditionally, outsourcing service providers give a quote for the implementation costs, and the client pays a monthly fee for ongoing expenses and labor. The client can then scale operations up or down based on their needs, which changes the monthly fee.
Others use a saving- or profit-based structure to analyze the client's current expenses and charge them a percentage of the amount they have saved from outsourcing. The service provider assesses how it boosts the client's profit and charges them a certain amount from the total profit.
Another way is to form a joint venture with the client. This uncommon model requires a complete understanding of the business and legal implications.
Here is a closer look at the different BPO pricing schemes:
Fixed Price
In a fixed pricing model, both parties agree on a standard rate for the outsourced services, including labor and tools payment. The client might pay monthly or annually, depending on their preference. The base pricing model can also be adjusted depending on factors such as success targets, salaries, and incentives.
Variations of the Fixed Price Model
Fixed price with an economic price adjustment.

The price might change based on the cost adjustment of resources, materials, labor, and workspaces included in the fee.

Fixed price with an incentive (FPI).

This model might incorporate an incentive-based approach where adjustments are based on the client's predefined metrics.

FPI successive target.

This structure is similar to fixed prices with incentives. However, the client might slowly change the incentive amount after the initial part of the project.
Pros

More control over the budget

Fewer risks and surprises during the billing period

Needs little to no project management

 

Cons

Less room for innovation and flexibility

Not good for complicated projects

Needs more preparation time before writing the final agreement

 
Time and Materials
Time and materials, also known as the cost and materials model, is the opposite of the fixed price model. The former bills the client based on the time and resources used by the provider. This scheme is ideal for long-term outsourced projects. The vendor bids on the project and provides a proposal based on the client's requirements.
This BPO pricing model might include a cap to control costs. The client sets a limit to prevent excessive charges and monitor the budget.
Pros

Allows better flexibility

Facilitates innovation

Gives the client more control over the results and process

Cons

Disagreements might arise

Needs more involvement and project management

The client has less control over the budget
Incentive-based
Clients can incorporate an incentive program into the payment scheme to further promote business goals. In addition to the standard pricing, the client might pay an additional commission or bonus to incentivize the service provider to improve performance.
This model is ideal for seasonal accounts and additional services such as an after-hours service or a 24/7 call center line. Examples of outsourced roles that use this BPO pricing scheme are the following:
Third-party sales representatives who get a monthly or quarterly incentive for each deal won

Outbound lead generation agents who receive bonuses when they exceed the quota by 20%
Pros

Incentivize vendors to go above and beyond

Promotes innovation and creativity

Builds strong working relationship

Cons

Ideal only for large companies

Disagreements are common

Tension might arise if disagreements are not handled properly
Shared Risk-reward Model
A shared risk-reward model allows the service provider and the client to take responsibility for the project's gains and losses. This model applies to jointly funded projects.
Similar to the incentive-based BPO pricing model, this payment structure comes with the usual flat rate, but both the client and the vendor share the developments and risks of the operation. A shared risk-reward model can be combined with the time and materials or fixed-price model.
Pros

Mitigates risks for both parties

Facilitates innovation

Guarantees the service provider's commitment to the success of the project

Cons

Needs thorough project management

Requires detailed and precise accountability guidelines

Conflicts of interest increase the risk of clashing
Choosing the Right BPO Pricing Structure for You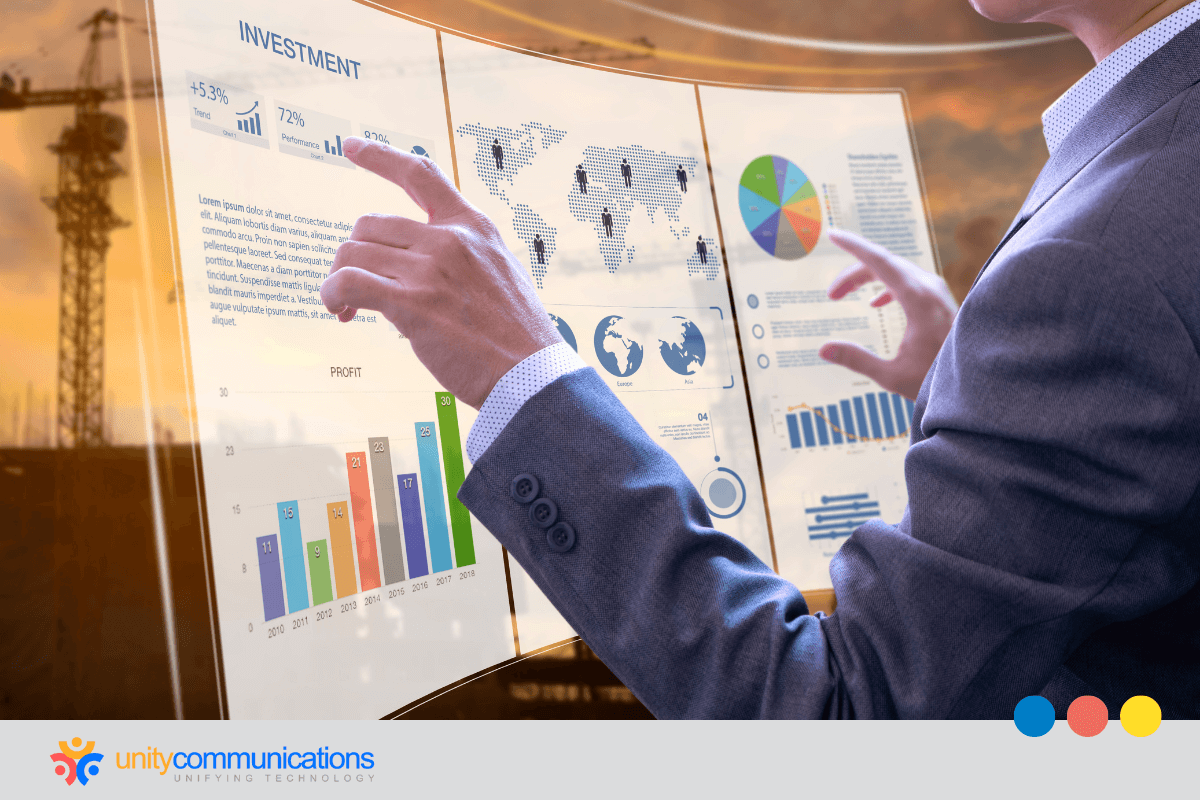 Ask yourself, "What is BPO for me, and what does it mean for my business?" You might find that budget plays a crucial role in your decision. Explore the advantages and disadvantages of each BPO pricing model and follow the tips below to see which one suits you best.
Examine Goals and Challenges
Analyzing goals and challenges is essential when evaluating the true value of outsourcing. Ask yourself what you want to achieve. Do you need to save time, generate more profit, or improve customer service?
The right outsourcing pricing model for you depends on your answers to these questions. Choosing the right approach also depends on the challenges of achieving your goals and how the BPO provider can help.
Assess the Services Needed
Clients must check which services they need to outsource to get an accurate quote from the BPO provider. Some business owners know exactly which solution they need—whether to outsource a call center or hire a dedicated individual to manage accounts payable and receivable.
Others need help figuring out where to start. In this case, contact a reputable outsourcing provider, discuss the functions needing improvement, and ask how they can help. The BPO firm can help determine the necessary solutions and offer a quote.
Compare Current and Outsourced Costs
Compare existing costs with the proposed outsourcing fee. Suppose you want to replace an internal information technology (IT) team with an offshore team. Consider labor costs and other ancillary expenses, such as training, desk space, and leaves of absence, and then compare the amount to the cost of an external IT team.
A cost-per-seat calculation is necessary when replacing an internal call center team with an offshore one. Consider the current amount you pay each agent on average per month versus the vendor's monthly cost per seat. Remember that some vendors charge an extra per-minute fee for time spent answering tickets.
Determining the Cost of Outsourced Services
Outsourcing costs depend on the services acquired. The price of onshore outsourcing vs. offshoring also differs. Consider the location of the service provider when calculating the final price. 
Here are the typical costs for BPO solutions:
| Type of Service | Price of Service |
| --- | --- |
| General customer support | $9 – $25 per hour |
| Sales assistant | $15 – $65 per hour |
| Dedicated customer support | $10 – $22 per hour |
| Telemarketing services | $12 – $20 per hour |
| Lead generation services | $35 – $60 per lead |
| Cold calling services | $12 – $20 per hour |
| Market research services | Average cost: $15,000 – $35,000 |
| Survey processing services (phone survey) | $5,000 – $15,000 with an average cost of $40 per interview/survey |
| Survey processing services (mail survey) | Costs per response are between $20 and $40 |
| Admin/secretarial duties | $10 – $30 |
Factors That Affect the Price of Outsourced Services
Outsourcing helps clients save up to 70% on labor costs. Many aspects enable BPO companies to price their services at a more affordable level, including their offshore location. Moreover, several factors, including the types of outsourcing services, affect BPO pricing and the total fee that clients must pay.
Type of service.

Different services have average prices and various pricing schemes. The most common solutions are customer service, IT support, payroll, and human resources.

Service quantity.

The volume of outsourced tasks and the expertise required to perform them affect the final calculation. For example, 24/7 support, dedicated agents, and custom training are priced higher. But all these help improve

customer service quality, which is crucial to 57% of customers

to maintain loyalty.

Number of employees.

Solutions such as payroll software as a service (SaaS) and IT charge by the number of the client's employees or end users. This number pertains to the individuals who use the service or software.

Cost of labor:

The cost of labor, including salary, benefits, and overhead expenses, is the biggest price determiner. The skill level and experience of the staff also affect the rates charged for their services.
The Bottom Line
Find the right pricing scheme by understanding each model, comparing quotes from vendors, and analyzing current costs versus the cost of outsourcing.
Despite its affordability, outsourcing does not compromise quality; rather, it improves the business. Companies can access high-quality, dedicated experts in accounting, IT, compliance, and more by paying less.
Let's connect to learn more about how to get the best service at an affordable price. 
Enjoyed what you just read? Share it with your network.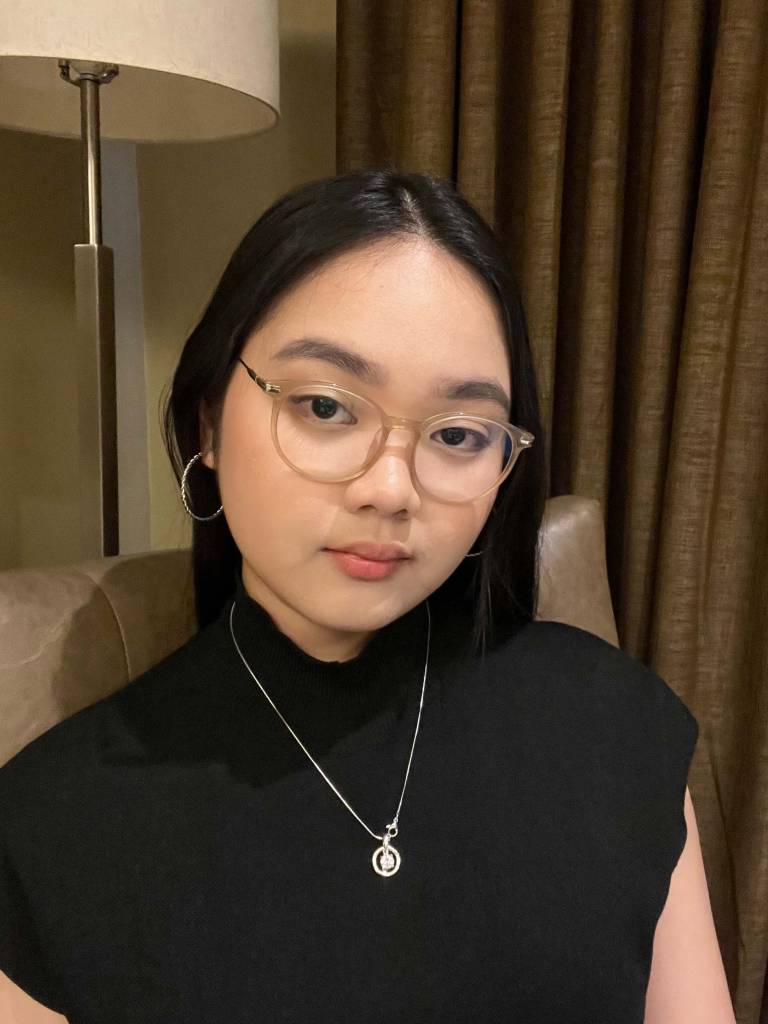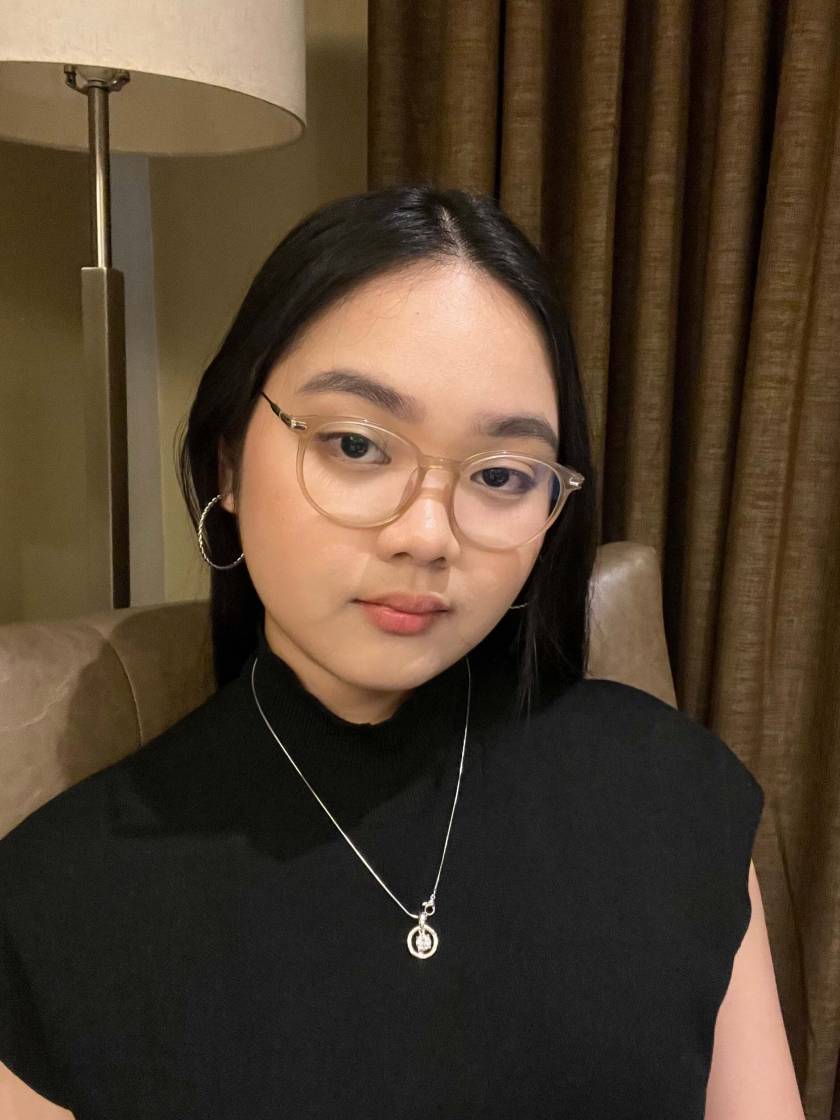 Allie Delos Santos is an experienced content writer who graduated cum laude with a degree in mass communications. She specializes in writing blog posts and feature articles. Her passion is making drab blog articles sparkle.
Allie is an avid reader—with a strong interest in magical realism and contemporary fiction. When she is not working, she enjoys yoga and cooking.