Written by Allie Delos Santos
Businesses wear many hats, but their core function is to provide value to customers. With that comes the responsibility to help clients with defective, incomplete, or confusing products or services. And they do that through technical support to customers. 
However, many companies can agree that technical support is not their forte. That's where outsourced technical support comes in.
This post examines how and why technical support services work, including some technical support service examples. Read on to learn more.
How Do Outsourced Technical Support Services Work?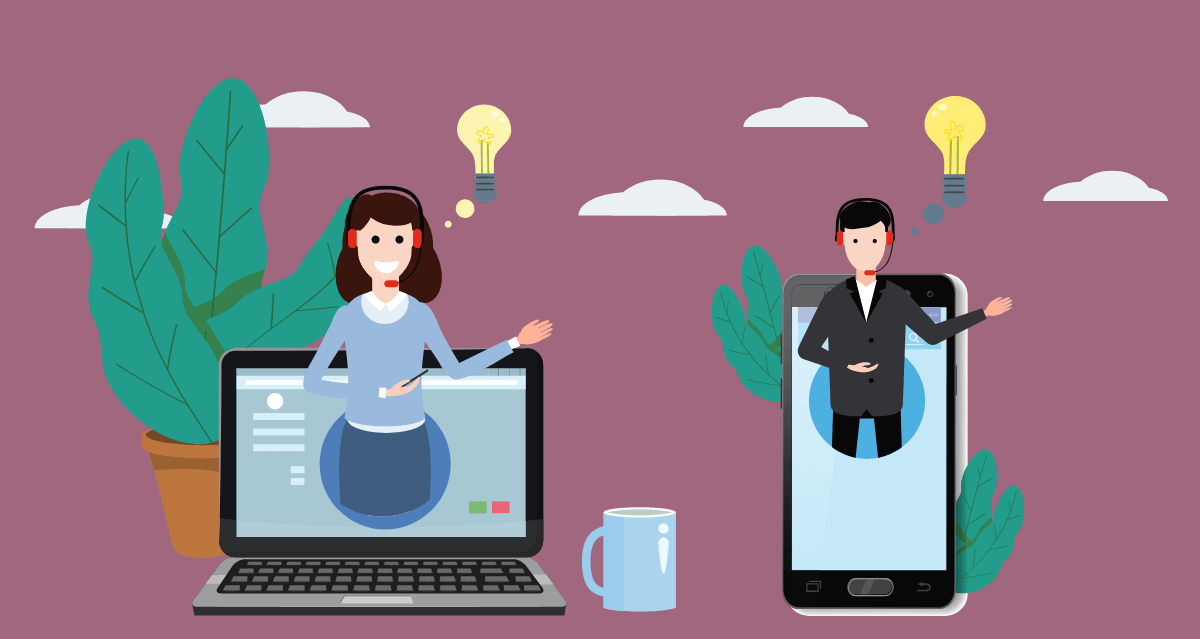 Outsourced technical support works by turning over technical support to third-party service providers who provide technical support on behalf of a client company. But to outsource technical support services effectively, companies need to focus on creating partnerships with their technical support outsourcers. 
Outsourcing is a complex endeavor. For example,  back-office outsourcing is a partnership, not a buying project. Building and maintaining a trusted and long-term relationship are crucial – and the same holds for technical support outsourcing.
Business process outsourcing (BPO) companies provide a wide range of services to client companies, like tech support, customer service, and other front-office services. Some technical support services include providing various channels such as live chat, email, toll-free numbers, and websites. 
Put simply, tech support or help desks provide client assistance on behalf of the hiring company and does so using three tiers of support:
Level 1:

Most support tickets fall under this category. This level involves collecting client information, examining the problem's symptoms, and offering a solution. Issues under this level can be solved using a knowledge management tool.

Level 2:

This tier dives deeper into the problem's, requiring the involvement of more experienced staff. Support tickets under this level require more advanced troubleshooting and method of analysis.

Level 3:

  Specialists under this level have the highest expertise and manage the most complex problems. Their responsibilities include developing solutions for issues that might arise in the future.
Generally, third-party agents provide level 1 and 2 support. Companies turn to their own level 3 experts for their advanced skills and specialized knowledge. However, BPO providers cover many services because most tech issues can be dealt with under levels 1 and 2.
How Companies Outsource Technical Support Services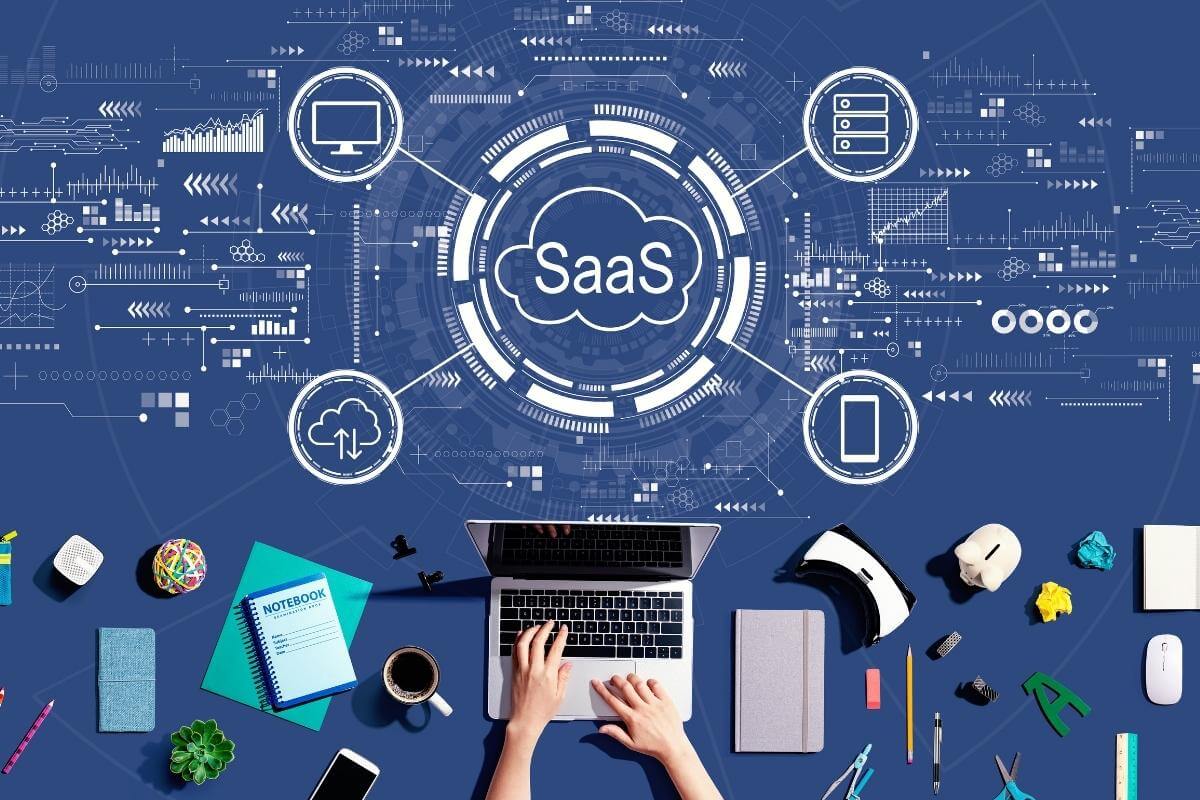 Picking the right outsourced technical support service for your business is important. The IT landscape quickly changes, so staying abreast of competitors is challenging.
Luckily, many tech support solutions are available on the market. The global technical support outsourcing industry is expected to grow by nearly $14 billion at a compound annual growth rate (CAGR) of 7.5%. 
Companies can outsource technical support services through software vendor services, managed IT services, or on a time and materials basis. Here's an overview of the available models of outsourced technical support.
Time and Materials
Time and materials or "break-fix" services refer to on-demand or as-needed solutions. It involves employing an IT service provider to resolve issues at a per-hour rate.
In most cases, businesses that use this model for their ongoing tech support end up with fewer ideal results because:
This model works completely in the service provider's favor.

The outside provider has no incentive to provide a long-term solution for an issue. Short-term solutions will not prevent issues from happening down the line.

This arrangement has no ongoing involvement in the hiring company's tech infrastructure.

It's similar to doctors treating symptoms instead of giving a full diagnosis. Without the IT provider's direct involvement, how will you know which fix is the best to support your organization's long-term goals?
Software Vendor Services
Some software vendors will provide limited IT support solutions for an extra fee for businesses that use their products. However, the concerns covered are limited to those related to their application and not your entire network.
The reasons software vendor IT services are not ideal include:
The narrow scope of service:

For instance, if you can't export a report correctly, the product vendor will help you troubleshoot the software issues that may be preventing you from generating the information. If they determine that the issue is with your computer or network and not their product, the service ends. You end up with no solution.

Lack of capabilities:

These software support and maintenance solutions ensure that your applications remain productive and stable. However, they are insufficient to support your company's entire IT needs.
Using enterprise-level software is crucial. But it becomes challenging for vendors to locate the core problem when you don't know where applications begin and end.
Managed IT Services
This model involves contracting back-office outsourcing services to take the role of your technical support department. The third-party team acts as an extension of your in-house department.
This model works in the following ways:
It includes paying monthly fees for the vendor's service;

It typically includes IT support over the phone, through live chat, or on-site when necessary;

It covers security, end-user assistance, backup and disaster recovery, and other services, ensuring network performance and privacy;

The provider coordinates with other vendors whenever issues arise with your internet connection or enterprise software;

The model includes daily involvement and monitoring to detect trends, diagnose problems before they escalate, and increase operational efficiency;

Some providers offer long-term budgeting and strategic tech planning to reduce unexpected costs and boost your business. They may also offer

outsourced data entry

. 
Each company is different, so the same arrangement does not work for everyone. Whether you hire a BPO company, use break-fix services, or insource, ensure that it works in your favor. You should get the results you need to maximize the full potential of technology in your business.
Why Outsourced Technical Support Works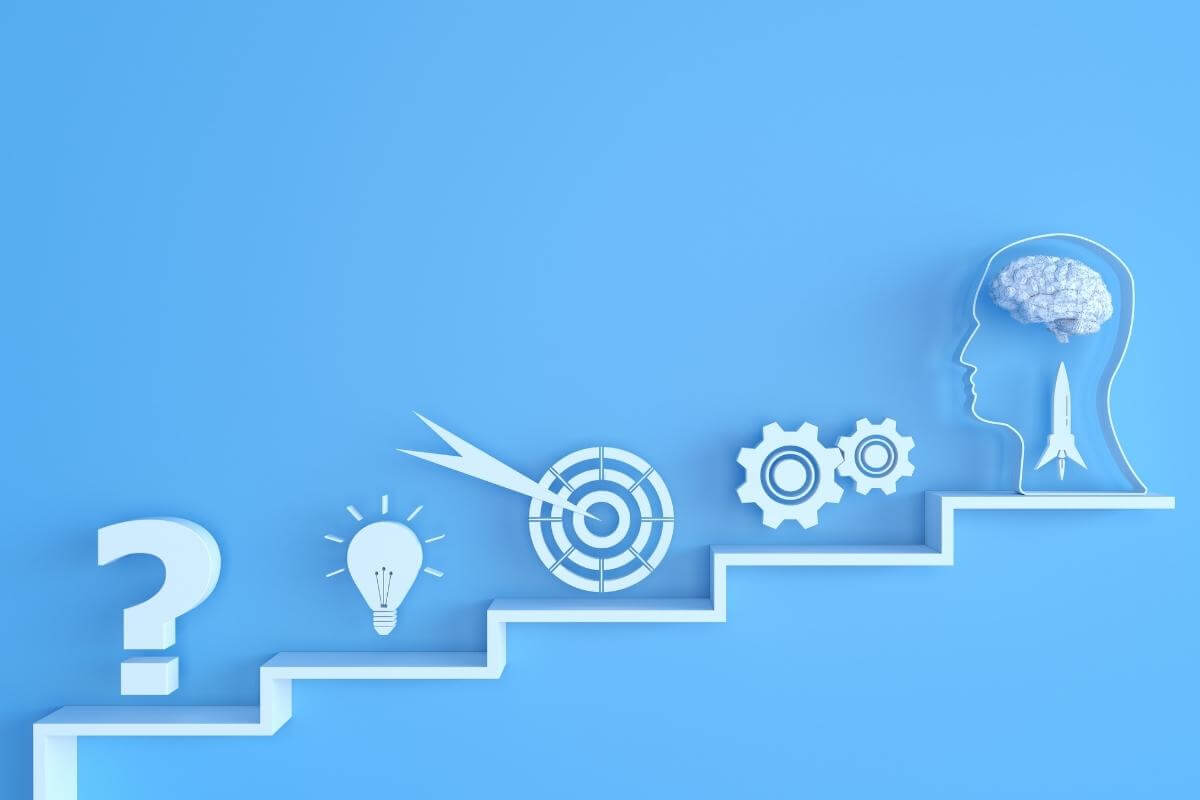 There are many reasons that explain why technical support outsourcing works. Explore some below.
Insourcing Costs
Insourcing is expensive; not all businesses can afford it. Having professionals help and care for your clients doesn't come cheap. Just imagine the annual salary of hiring an entire team with ten or more agents. The high expense might put too much risk and pressure on businesses, especially SMEs.
Scalability
Scaling an in-house team is challenging. Plus, the resources required to do so can be huge.
Suppose you need a data processing team but have a highly seasonal business. The number of employees you need during peak season is twice what you usually need.
Companies that outsource data entry services can offload hiring and training seasonal employees. Depending on the need, they also have more leverage in upscaling and downscaling the service.
Quick Solutions
Time savings is another benefit of outsourcing because you don't have to build a team in-house. Outsourcing gives businesses access to the best support solution and their third-party providers can handle most customer tickets.
Alternatively, insourcing requires finding and training the best people for the job according to your processes. This process can take weeks or even months.
The Latest Technology
An in-house help desk only involves agents answering emails and taking phone calls. Conversely, a full-service dedicated tech support provider uses state-of-the-art technology to assist as many clients as possible. With outsourcing, customers get help using their preferred messaging channel the fastest way possible.
Unwavering Support
In-house teams function only within the usual business hours and stop monitoring your servers after the work day is done. Insourcing means that you provide support for only a one-time zone—yours. But overseas customers have different time zones; thus, they might require support after office hours.
Outsourcing works because it provides 24/7 access to your help desk. Agents are distributed across various time zones or work on a rotating schedule. With outsourced help desks, companies can offer remarkable customer experience no matter where they're from.
Access to Unlimited Knowledge
Access to comprehensive knowledge is an essential factor. BPO companies have highly experienced and skilled support agents ready to begin work in no time.
Internal hiring means that you are restricted to the knowledge of your staff, which equates to your budget limitations. Additionally, in-house teams often require extensive training before becoming experts in technical support. Small companies with low budgets can't afford to invest in continuous training; thus, staff knowledge is limited. 
Technical Support Service Examples – Finding a Good Fit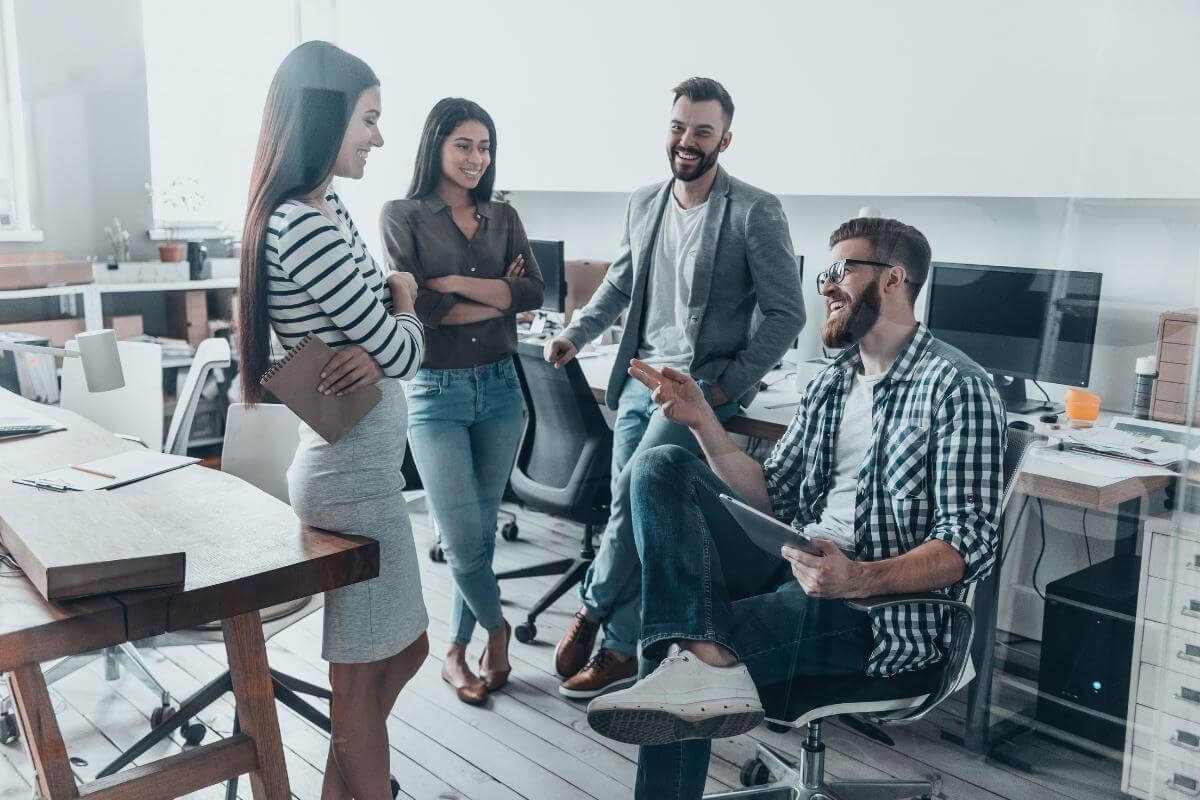 A poor technical support interaction has negative consequences for your reputation. Over two-fifths of clients will forego a product or service after being passed from one agent to another. The same is true when they are asked repeatedly about their concerns.
Businesses across all sizes must know precisely when they should and shouldn't outsource and the type of problems they wish to solve. Consider the pros and cons of outsourcing technical support services before deciding.
Here are some indicators that technical support services are a good fit.
When You Have a People-centric Support Cell
Outsourcing tech support means paying a third party to recruit and onboard support agents. While paying for calls to be transferred to your third-party vendor, outsourcing is cheaper than insourcing, given  VoIP availability and relaxed telecom regulations, especially if your vendor is overseas.
Hiring a low-cost vendor saves you significantly in the year-end report if people costs take up most of your budget. Outsourcing makes the most sense if you have a people-centric tech support cell.
When You Need to Scale Up or Down
Sometimes more support tickets come in than agents can handle, or conversely, there are too many agents manning lines that don't ring much. The solution is to increase or downsize your support department accordingly. You must find the right staff to add to or remove from your help desk.
You can easily scale service up or down if you outsource technical support. The provider is responsible for hiring and training or breaking down the team. You are removed from the decision, saving you time, stress, and money.
When There Is a High Demand
While business growth is a primary goal for many companies, it also increases your labor needs. A BPO company can take over routine tasks for a fraction of the cost, allowing you to improve efficiency by freeing up other important internal resources.
Outsourcing tech support means that your team can focus on higher-level activities without being bogged down by IT support service tasks.
When You Need Help With Time Management
Routine tasks can multiply easily. High demand also forces your employees to take on more tasks and add to their responsibilities.
Letting employees concentrate on their core duties by outsourcing technical support puts the company's time and money to good use and increases morale. Staff who work primarily on their high-priority activities tend to be more productive and happier in the office.
When You Want to Save on Costs
IT support insourcing is expensive. On average, in the US, an IT specialist earns $55,953 per year.
With outsourcing, companies can save up to 70% on labor costs. Outsourcing software support also reduces in-house problems that cost money and time. 
When You Need a Predictable Budget
Outsourced tech support services are cost-efficient. Not only do they reduce costs and taxes, but they also simplify budgeting. When you use a break-fix service, you pay the service provider's hourly rate whenever an issue arises, or equipment needs replacement.
A dedicated third-party support team charges a flat monthly rate, making budgeting significantly easier. Outsourcing is highly recommended for businesses aiming to improve budget management.
The Bottom Line
Outsourced technical support involves hiring third-party providers who can handle the function more efficiently at a lower price. Technical support services include help desk solutions, troubleshooting, software maintenance, and network monitoring.
Outsourcing works because it provides companies access to affordable, efficient, scalable, and skilled tech support teams. Businesses that use this solution can optimize more easily and gain a competitive advantage.