Written by Allie Delos Santos
Many technical support outsourcing companies offer various services at competitive prices. Choosing the best solution can be challenging. But the right foundation matters when setting your business up for growth.
Here's a list of factors to consider when choosing the right outsourced technical support provider for your company. Read on to learn more.
What To Look for When Hiring a Tech Support Outsourcing Company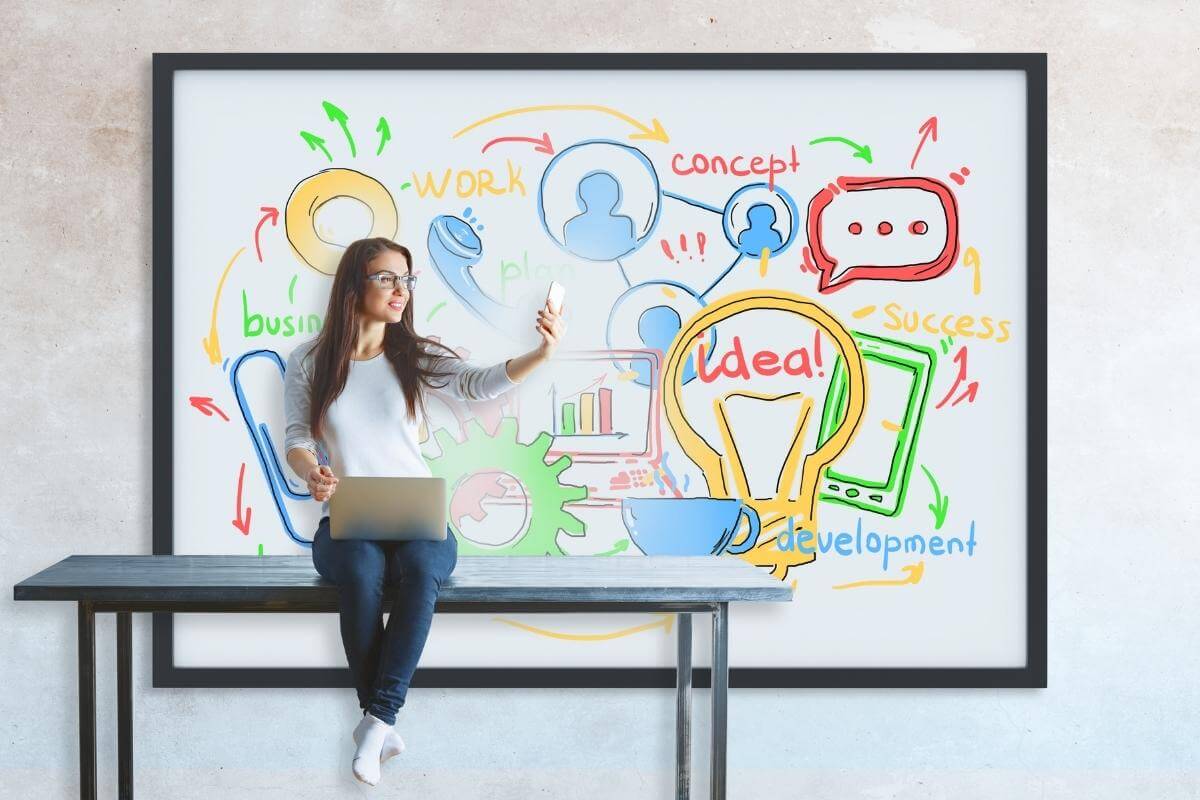 Finding a good BPO company is no easy feat, especially with the number of options available. Narrow down your selection by considering the following essential factors every tech support outsourcing company should have.
1. Price of Service
Don't just pick the lowest price; rather, consider other important factors. Compare the prices of providers against the services they offer. Understand the terms and conditions before committing to one vendor. Sometimes low prices come with hidden fees and low-quality service.
Check the pricing's transparency and compare other solutions within a similar price range. This way, you can get good service at the best rate.
2. Legal and Data Security
Cyberattacks and data breaches are common. The number of cyberattacks is growing fast. Meanwhile, the average cost of a breach is $4.35 million in 2022, an almost 13% increase from 2021's $3.86 million. Thus, companies must take data security more seriously.
Don't just jump into negotiations and discussions. Understand a provider's data security status and legal agreement. Check whether they follow the necessary privacy measures to secure your confidential data.
Will they provide non-disclosure agreements for the project?
Ensure that the technical support outsourcing company upholds high-end data and network security standards. Confirm whether the vendor adheres to all legal requirements before handing off technical support.
3. Compliance Record

Back-office outsourcing services must have a track record of complying with regulations. Investigate the third-party vendor's compliance record with intellectual property laws, access monitoring, and disaster recovery.
Ensure that the provider adheres to laws safeguarding outsourcing relationships and the business. Without the right protection, you might end up at risk. Remember, compliance should be one of your top priorities.
4. Communication Levels
Open communication is crucial when you collaborate with another company. Ensure that no language barriers exist and that all lines of communication are open during the partnership process. Check whether the vendor will be available via chat, phone calls, or email whenever you reach out.
Your outsourcing partner must be open, transparent, and responsive to their staff and you, the client. Transparency helps mitigate miscommunication and misguidance. Open communication enables you to receive prompt updates for faster project delivery.
5. Cultural Fit
The provider's overall workplace atmosphere is important. Determine whether the vendor's values reflect how they do business and care for their employees. See whether their in-house team enjoys a toxic-free workplace.
Ultimately, the right management culture and leadership distinguish top outsourcing companies.
6. Scalability
Flexibility and scalability are essential for facilities and resource strength. A scalable BPO service provider allows you to adjust the solution you receive based on market demand. Scalability is vital during the lean season; you can downscale the service while still obtaining the results you need.
When choosing from many technical support outsourcing companies, always consider scalability.
7. Experience and Track Record

A back-office outsourcing company's experience is as crucial as its proficiency. The more experienced your tech support team is, the more chances of delivering error-free results. Companies with more than a decade of experience have managed customer problems effectively. They have survived market challenges.
Ensure that your service provider holds a good list of clients, has a good reputation and has steady growth. Before signing the contract, do your due diligence. Investigate the outsourcing company's experience in your industry to see if they can handle your project well.
8. Client Testimonials
Check the provider's proven track record by analyzing their list of clients and other references. Also, review testimonials of their previous clients to know more about their work ethics, culture, and service quality.
You must know your outsourcing partner's ability to handle challenges during the execution of the project. After all, you will share your business function with your provider.
Reviewing testimonials helps you assess whether the service provider can fulfill your requirements. Also, talk to their other clients regarding their experience with the vendor.
9. Expertise and Quality Assurance
Building your outsourced technical support team isn't just a numbers game. Increasing your external labor force is only one of the benefits of working with a reputable BPO company. A good outsourcing company will invest in upskilling its staff and building mastery of digital tools. This helps ensure that clients get the service quality and proficiency level they need.
With continued upskilling efforts, outsourcing companies become on par with in-house teams. Sometimes, subject-matter experts from third-party teams have better industry knowledge than resident experts.
Moreover, senior staff members of outsourcing agencies should monitor staff productivity. They ought to conduct regular quality assurance checks. Such monitoring will give you peace of mind; your outside team represents your brand to your customers.
10. Technology and Infrastructure

Technical support outsourcing companies must have the newest tools and infrastructure. It matters less if you can't afford to use high-end technology, so long as your outsourcing partner can.
Consider the vendor's infrastructure because it determines the quality of service offered. Enhanced tech capabilities and the latest infrastructure mean that the provider offers high-quality support.
Additionally, check whether the provider has a solid backup plan that it can use should the tools fail.
11. Project Management Process
Check the project management and development process. Does the tech support outsourcing provider have proper project tools and implementation manuals? Do they provide regular updates regarding the progress?
Learn the vendor's project management procedure to ensure that it can meet your company's requirements and provide the desired results on time. Also, examine its service level agreement (SLA) duration to see whether it can meet tight deadlines while juggling complex problems.
12. Post-development Support
Technical support outsourcing is a continuous process because you will need post-development support after project delivery. Post-development support is necessary, given the problems that might arise during service implementation.
Always check whether the outsourcing company offers prompt responses to service assistance requests.
13. Specialization
Some BPO companies specialize in one function, such as outsourced data entry. Others specialize in medical coding, back-office tasks, market research, or customer service. 
The provider's specialization tells you whether they'll be a good fit for your project. When you need IT support, hiring a provider specializing in an outbound call center doesn't make sense. When looking for a vendor, define your key requirements and review each potential vendor.
14. Focus on Metrics

A data-driven provider shows commitment to delivering high-quality service. Reports should feature performance statistics on retention rate, average wait time, and dropped calls.
A reputable BPO vendor will know how to use metrics to provide insights into what is going well, what needs improvement, and more. This data frames what the company needs to grow stronger.
Choose a tech support provider that identifies measurable outcomes. These details should support your organizational goals for higher employee retention, improved efficiency, stronger revenue generation, and increased customer satisfaction.
15. Transparent and Value-focused Contracts
Choose an outsourcing partner that cares about building a long-term relationship and focuses on providing value. A dedicated account manager should collaborate with you to grasp your business' task processes, routines, and escalation policies. This manager then integrates your practices with the BPO team's procedures.
Processes should be transparent and timely communication. Before committing, check for hidden costs. A trustworthy vendor will stay within your established budget. It will identify the best tasks to insource and outsource.
The Bottom Line
As you experience rapid growth, you will discover that outsourcing has more benefits. But you need to weigh the technical support outsourcing companies in the market because they will represent your brand to your customers.
Check for the latest technology, data security, compliance history, track record, and transparent contracts. Keep in mind that a low-cost solution is not always the best choice. Instead, choose a provider that meets all your needs at a reasonable price.
Choosing the right outsourcing partner requires thorough research and patience. Look for alternatives and assess the service quality against the price offered.