Written by Allie Delos Santos
Today's use of information technology systems is incredibly complex. Many companies need a dedicated tech support department to oversee all IT functions, but the need for cost reduction while ensuring the system runs well remains.
Businesses have many options in terms of IT services, but many are now considering outsourced technical support services.
This page offers a comprehensive guide to tech support outsourcing, its types, and its pros and cons.
What Are Outsourced Technical Support Services?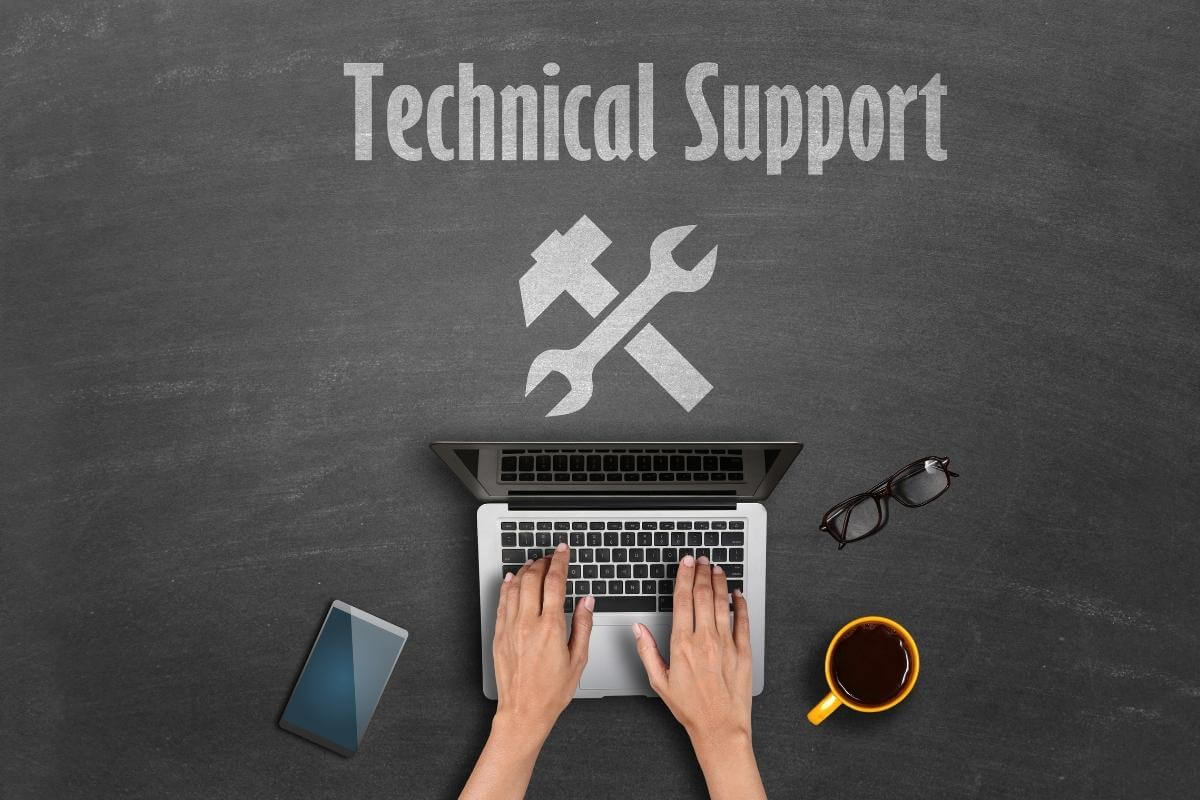 Outsourced technical support services are business processes performed for a company by third-party service providers. These service providers specialize in help desk administration or other related functions.
Technical support outsourcing is not a new concept. Businesses have been doing this for some time because of its many advantages.
You can outsource technical support services by hiring remote staff or agents who report daily or with software as a service (SaaS) provider for an automated response.
Here are some technical support services you can outsource:
Data entry services
Remote customer support
Inbound tech support or troubleshooting of problems
Diagnosing and rectifying hardware or software issues
Software and hardware installation guide
Monitoring of systems for performance, compliance, and security
Computer network and systems maintenance
Configuration and networking of devices
Electronic safety inspections for computer devices
Outsourcing technical support service rather than hiring internal employees is a cost-effective solution to get a project done in a short time. Additionally, companies no longer need to train in-house staff to complete specific tasks.
What Are the Roles of Technical Support?
An IT support department manages your company's software programs and hardware requirements.
The IT department oversees all touchpoints from printers to computers, data collection programs, and e-commerce platforms. Virus scanning, installing or refurbishing hardware, and updating software as needed are some of the most common tech support activities.
In certain instances, outsourced tech operations need not be an ongoing process. A business may only require outsourced technical support services while they update their network systems.
Types of Outsourced Tech Support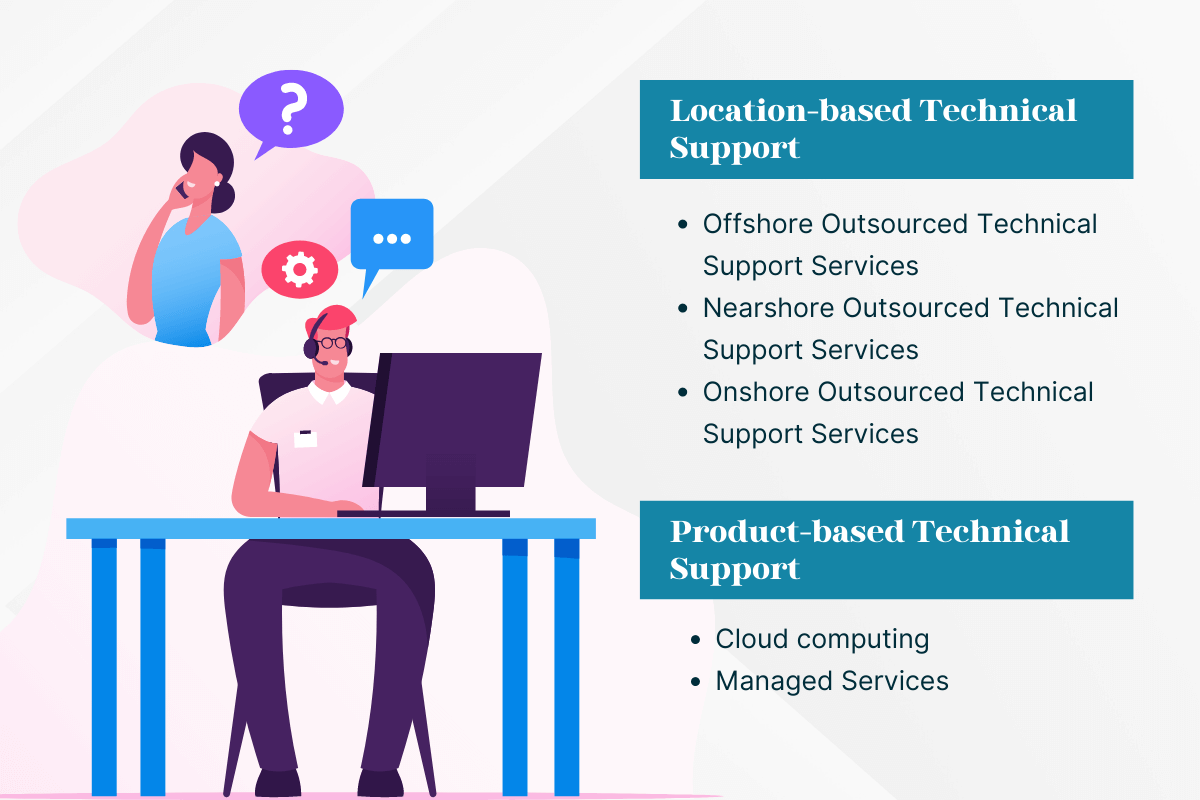 Tech support outsourcing encompasses several types depending on the location of the provider as well as the product and service offered.
Outsourced Technical Support Services Based on Location
Just as businesses can delegate certain functions – like a call center for an ecommerce store – to different locations, either in the same region or another country, outsourced technical support services can be classified according to their location.
Offshore Outsourced Technical Support Services. A foreign provider is hired to have lower labor and overhead costs for tech support services. Offshoring means technical support is done by companies in other countries or continents. While some businesses may have data and system security concerns, these concerns are usually not warranted, and offshoring lowers costs significantly.
Nearshore Outsourced Technical Support Services. This is outsourcing to the nearest region or country. Many organizations prefer this because of the proximity, allowing easy visits, not to mention agents speaking similar languages, which breed stronger trust.
Onshore Outsourced Technical Support Services. This involves outsourcing technical support services in the same nation as the hiring company. Having the same time zone and agents makes collaboration easier with this approach. However, onshore outsourcing could be more expensive. And it limits your provider and talent options.
Outsourced Technical Support Services Based on Products
Tech support outsourcing is also categorized based on the products offered.
Cloud computing: A third-party provider delivers tech support services through the internet. Examples of cloud computing include Infrastructure-as-a-Service, Software-as-a-Service, and Platform-as-a-Service.
Managed Services: This entails outsourcing network management, including VPNs, tech insights, messaging and call centers, IP telephony, and firewalls. This outsourced technical support allows you to pick the best-managed provider for your IT needs. The best is a team that offers IT resources across multiple tech fields and provides a great end-user experience by supporting and enhancing various services and apps.
Relationship Models for Outsourced Technical Support Services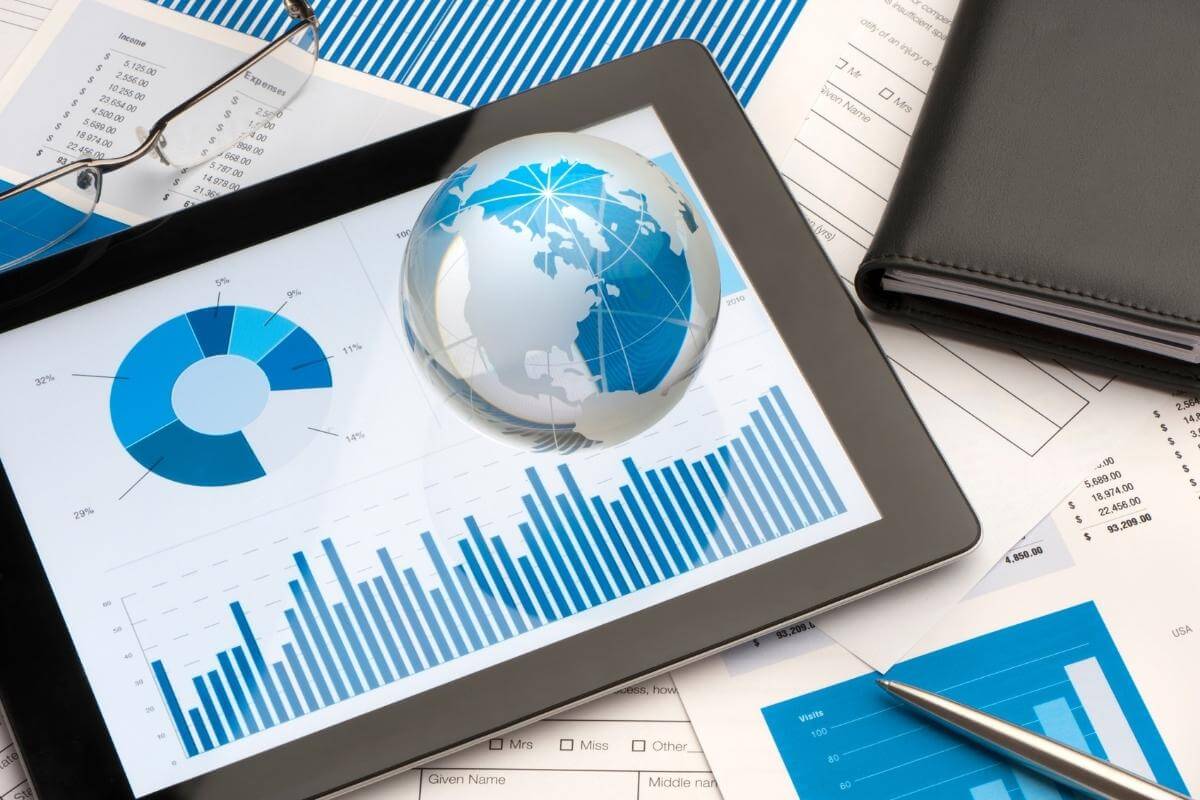 Your specific business requirements determine the agreement model for outsourced tech support services. You must choose a relationship model before committing to one particular business process outsourcing company.
Here's a list of standard outsourced technical support service models you can choose from.
Staff Augmentations. Ideal for solving a staff shortage problem. It works well for businesses that already have an internal tech department but need to fortify it with specialized experts.
Dedicated Team. This is an outsourced tech support service for businesses that need long-term IT assistance. By having dedicated external agents, companies can save time and resources on recruitment, admin, and infrastructure expenses.
Project-based. Also known as full-process outsourcing, this is among the most common outsourced technical support services. Here, the external vendor has full responsibility and control of the project from all ends, including team management, process stages, risks, deliverables, and results.
Standardized Model. Often, companies outsourcing technical support services are looking for quick solutions. Standardized outsourcing models ensure your project is market-ready at a lower development cost and within a shorter timeline.
It's worth mentioning that custom solutions tend to be more costly than standardized options, making the latter more suitable for start-ups and small businesses.
Why Do Companies Outsource Technical Support Services?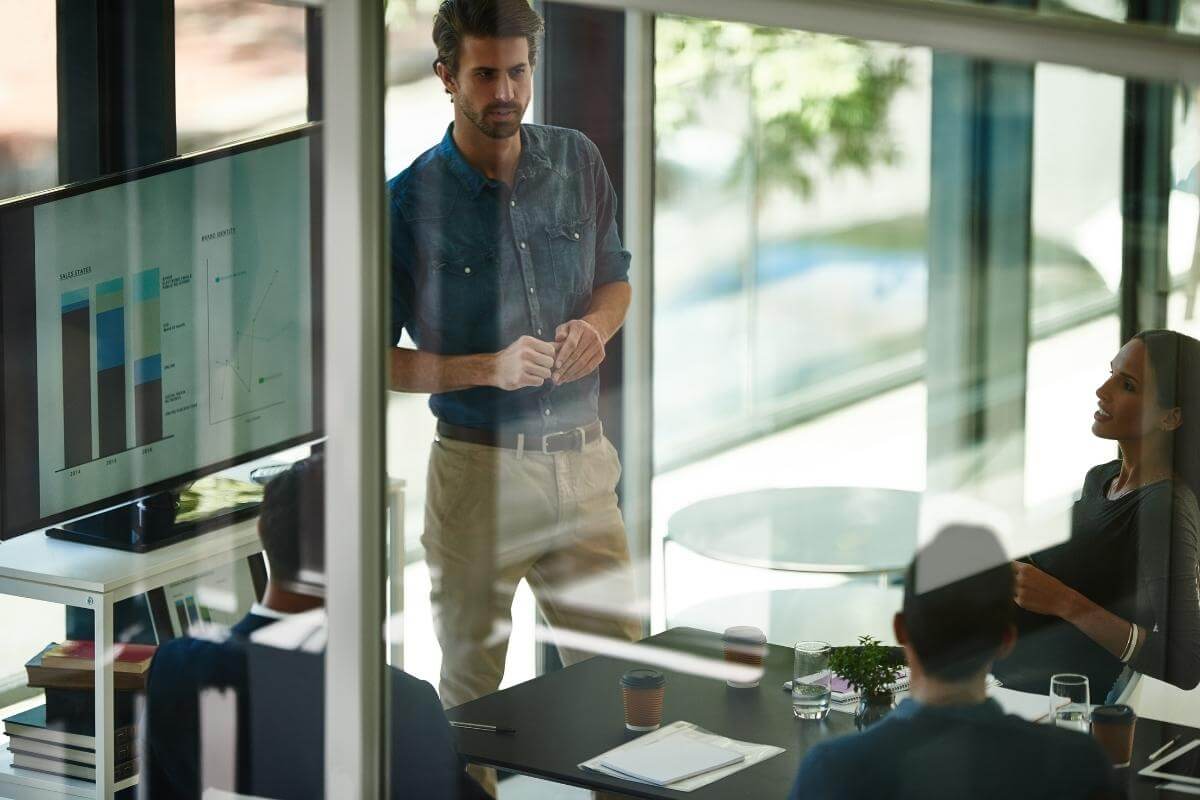 Companies are outsourcing IT operations to save time and money because an external provider has the infrastructure ready. They also have proven experience in managing help desk tickets. The benefits extended to better performance quality and freed up time for staff to concentrate on other activities.
Here are the benefits in detail.
1. Lower Recruitment and Staffing Cost
Since the average basic salary of a tech support personnel in the US is $45,793 per annum, outsourced technical support services can offer you significant savings. Think 70% savings, depending on your operations.
Instead of spending resources on talent acquisition and training employees, your IT support partner can manage recruitment and staffing on your behalf. You can pay more attention to expanding your business. And looking beyond your immediate hiring area allows you to tap talents you wouldn't otherwise have access to.
2. Easy to Scale When Necessary
Since technology is crucial to the company, customer tickets and IT help requests will continue to rise. If you've witnessed an increase in consumer inquiries, outsourcing your customer service and tech assistance increases scalability. Just advise your external source of your needs, and they will find the ideal agent for the job.
This aspect of outsourced tech support services also saves you money since you only need to pay for agents when absolutely necessary. It also streamlines operation because adding more third-party technicians when demand increases is easier than looking for full-time employees.
3. Focus on Primary Business
Outsourcing technical support services is a great way for companies to concentrate on primary business functions. Instead of allocating the budget to manage an IT support team, companies can aim their resources on growing the business.
Outsourcing enables you to expand without worrying about tech support or customer service or hiring new employees to manage. Your technicians can concentrate on what they do best – troubleshooting and maintaining networks.
4. Access to International Talents with Round-the-clock Support
Outsourced technical support services are a cost-efficient way to leverage global talents. For instance, suppose your company is located in the United States and requires technicians fluent in Spanish. You can find agents in the Philippines or Mexico and hire them to be your external IT departments.
On top of that, most in-house technicians only work within regular office hours. What happens if you need support in the middle of the night? Most outsourcing companies offer 24/7 help desk solutions.
You can ensure that your company is well-equipped to deal with any problem by enlisting the assistance of business process outsourcing (BPO) companies.
5. Better Security and Reduced Risk
Most companies take about 197 days to detect an attack and more than two months to contain it. With the increase in cyberattacks and data breaches in recent years, working with a dependable outsourced tech support service that can protect you from theft is critical.
The external provider is responsible for monitoring your websites, networks, server systems, and other channels to ensure privacy. Outsourced technical support services may also have cloud servers to store and backup your data to ensure redundancy and disaster recovery.
Ultimately, outsourcing technical support is likely the best move to guarantee data privacy and security. Before you leap, do your due diligence to get to know the available IT solutions that suit your business needs the best.
How to Choose the Best Outsourced Technical Support Service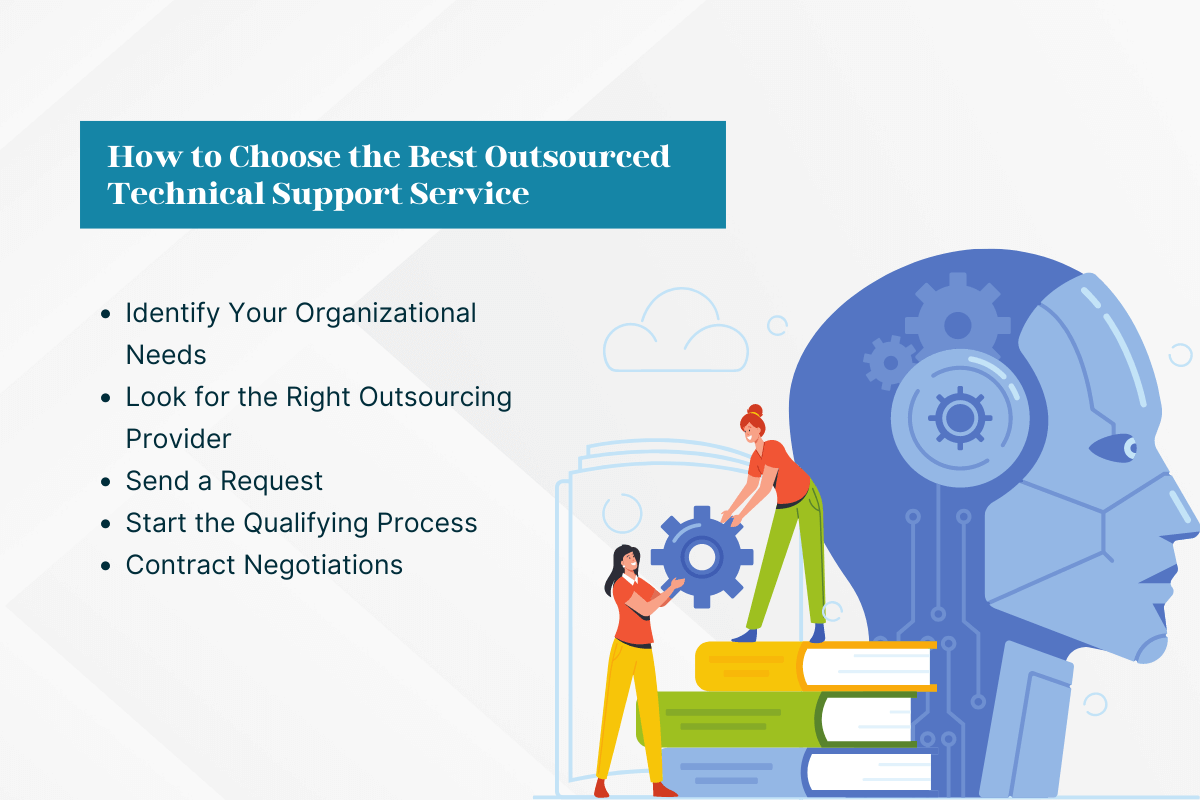 Keep in mind that not all BPO companies are created equal. When selecting the best outsourced technical support service for you, consider several factors.
Here are five pointers to consider when outsourcing IT support.
Identify Your Organizational Needs
Why are you outsourcing technical support? Companies may have more than one answer to this question. It could be to lower cost, improve the quality of work, or increase productivity.
It's important to identify your goals for outsourcing technical support services. It's easier to find the best business process outsourcing partner for you after determining the tasks you want to delegate.
Look for the Right Outsourcing Provider
A prime issue is that there are so many BPO vendors that it can be challenging to select the one that fits your company best.
We have compiled these risk management tips to find the right outsourced technical support service.
Get in touch with regulating agencies in the country and ask for referrals and suggestions. These agencies have several outsourcing companies as members.
Join social media forums or groups and look for recommendations. There are many forums on LinkedIn dedicated to outsourcing reviews. Talk with the members to learn about their experiences with a provider; they may also offer you referrals to trusted vendors.
Once you get recommendations and referrals, research the company. A simple Google search might produce invaluable results for outsourcing providers.
Send a Request
Make a shortlist with at least three qualified BPO vendors and ask them to give you a Request for Quotation (RFQ) or Request for Proposal (RFP).
A shortlisted outsourcing agency may send a Request for Information (RFI) form. An RFI is a detailed form that you need to answer so the BPO company will know your general and specific questions regarding the project.
Outsourcing companies use RFI as a reference to draft the RFQ or RFP.
Start the Qualifying Process
Once you receive the RFQ or RFP, do not simply choose based on the outsourced technical support pricing. Don't forget to negotiate even the payment processing. As the BPO agency gets to know your company's needs, they can fine-tune their quote.
You should also conduct a video interview between your team and theirs. Prepare the questions you want to ask; your team should have fully researched and discussed the right answers beforehand. Your list of questions should cover the following:
Hiring Process
Disaster recovery planning
Data integrity and security
Processes, systems, and frameworks
Current technological profile
Existing training and orientation programs
Grading and performance evaluation process
Current succession and career planning programs
Organizational culture
Timeliness
Cultural and social nuances
Contract Negotiations
Grade the BPO vendors according to your preference. Prioritize negotiations with the BPO vendors in your favor and begin contract negotiations. Here's a list of the contracts you need to submit to your BPO partner:
Service Level Agreement (SLA)
Confidentiality Agreement (CA)
Memorandum of Agreement (MOA)
Schedule of Payments
Scope of Work
The outsourced technical support service provider may have a set of contracts of their own, but it's best to use a single contract, which should be the client's. Agreements are subject to negotiation. The provision in the external provider's contracts must be reviewed, negotiated, and evaluated for inclusion in the original statement.
Ensure that your SLA clarifies the conditions for early termination of agreement and defines the sanctions for any infringement or neglect of provision. This will serve as your Exit Strategy should the BPO company fail to deliver the agreed results.
Choosing the right outsourced technical support service provider is a long process in itself. You need to undertake careful planning to find the right provider that aligns with your business model and offers you a competitive advantage in the market.
Do not choose based on cost alone. Rather, consider the overall value proposition that the BPO vendor provides.
Outsourced technical support services offer reliable solutions during volatile times. It not only helps you survive during uncertain times but also to thrive.
Levels of Outsourced Tech Support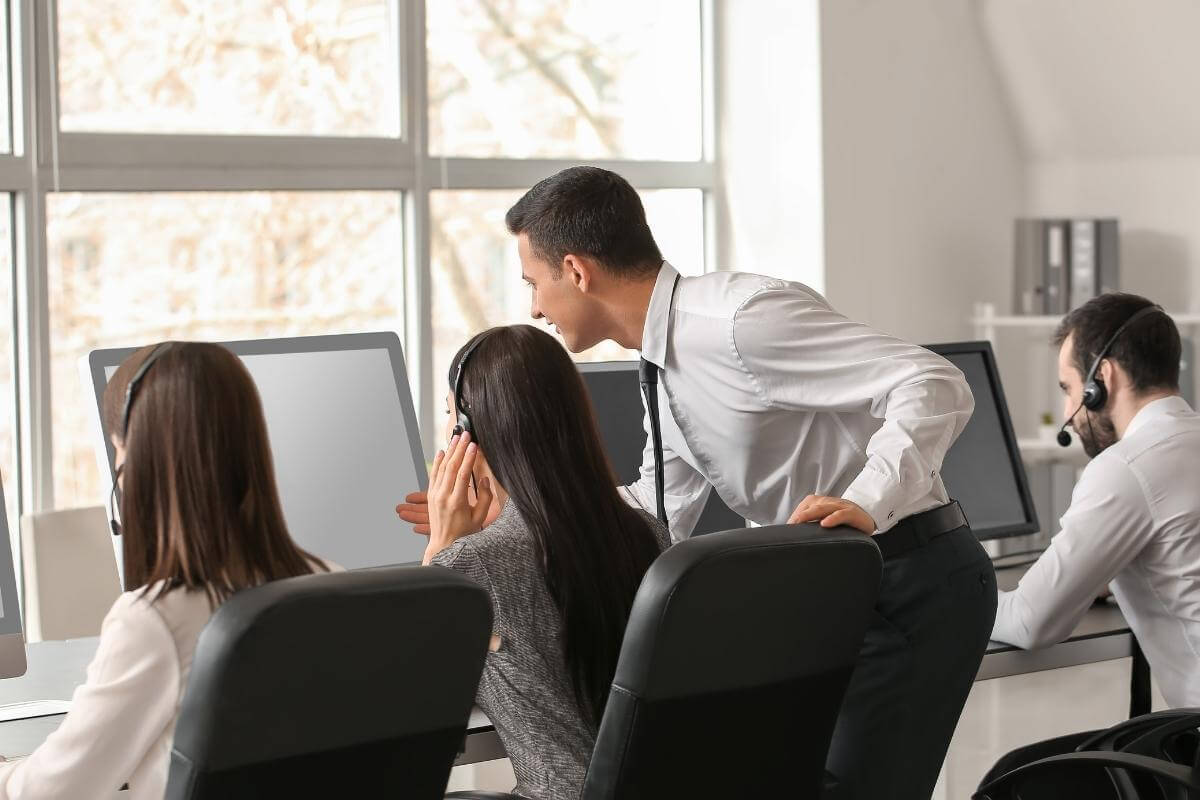 The IT help desk has several tier levels. This is because IT problems vary in complexity and difficulty. You can't expect a junior-level employee to configure a whole server.
Similarly, a senior technician will be responsible for more than simple troubleshooting. Levels of tech support exist so that technicians know when to get involved when certain issues arise. With that, here are the five levels of the IT help desk.
IT Support Level 0: Self-service
Level 0 involves tools like a knowledge base, self-service portals, and service catalogs that IT technicians put at the clients' disposal to assist them in fixing the issue themselves. The idea behind this is that there's almost no interaction with the customer. Level 0 support makes sure that simple troubleshooting is within arm's reach for clients.
Examples of Level 0 Help Desk Support include:
Support forums
Support information on apps or websites
Detailed FAQs and manuals
IT Support Level 1: Basic Frontline Support
Level 1 is where IT personnel become involved in tech support activities. At this level, customers interact with IT teams for basic support tickets. Thus, it's important for technicians to be always ready to provide assistance when needed.
Some examples of issues and responsibilities that fall under this category include:
Password resets
Ticket creation
Errors in the operating system
Degradation of infrastructure
Checking the performance of network, application, and hardware
IT Support Level 2: Advanced Support
At this level, things start to get more complicated. Generally, technicians at this level offer in-depth backend support and troubleshooting. IT operators at this level have more knowledge about the company's software and hardware tools to make sure that all issues escalated from level 1 support are managed appropriately.
Potential problems that require level 2 help desk support include:
Complex issues derived from potential hardware or server problems that level 1 technician can't solve
Confirmation of elevated tickets from level 1 and immediate response to the problem in question
Backend problems that can only be solved with a comprehensive knowledge of the organization's network, software, and hardware
IT Support Level 3: Support from Subject Matter Experts
This is the highest level in terms of IT help desk support. Technicians under this level not only have the most comprehensive knowledge about the company's IT infrastructure, but they also have access to the most important resources.
Level-3 technicians create, maintain, and fix elements that contribute to the structural elements of systems and programs. They may also join in the development of new programs and hotfixes in code, networks, etc.
The common responsibilities under level 3 support include:
Solving highly complex code, hardware, or architecture problems
Delivering hotfixes to apps and systems to guarantee the proper functioning
Maintenance escalated by level 1 and 2 support
IT Support Level 4: External Support
This level is all about external tech support offered but not supported by the organization. For example, a batch of monitors and scanners that the company purchased is showing signs of problems. As a result, the official manufacturer or vendor replaces or fixes the products.
Level 4 problems include:
Code updates and bug fixes
Machine maintenance that third-party vendors provide
Firmware patches and updates
The Bottom Line
Although outsourcing brings costs down and improves efficiency, it is also becoming a strategic tool for many businesses. Top companies know that outsourcing certain functions can give them competitive advantage by leveraging innovative technologies otherwise not available in-house.
Ultimately, the success of your IT support process depends on your choice of BPO provider. Make sure to outsource carefully to reap the maximum benefit.