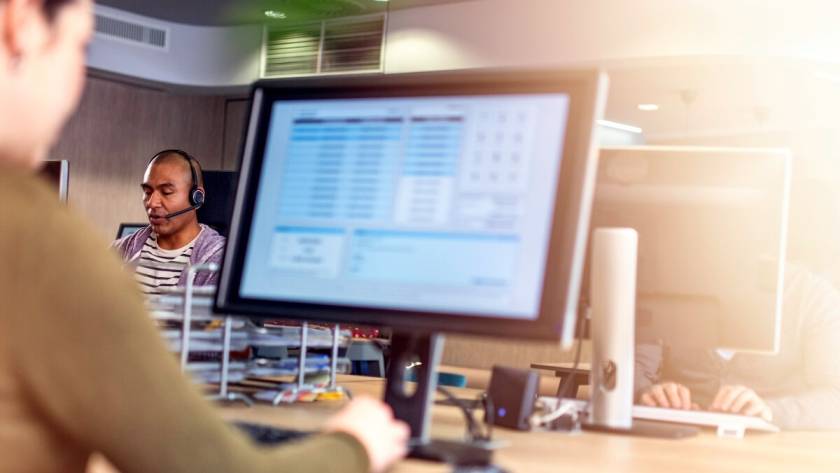 Written by Allie Delos Santos
Many companies still have reservations about customer support outsourcing because they believe it can affect their operations negatively. 
Here's a simple reality: outsourced customer service brings many advantages to established companies, including cost savings and efficient workflow management. The benefits often outweigh the costs. 
This article weighs the pros and cons of outsourcing. We'll talk about the reasons for outsourcing customer support.  We'll also discuss why a company should keep customer service in-house. 
Why Do Companies Choose Outsourced Customer Support?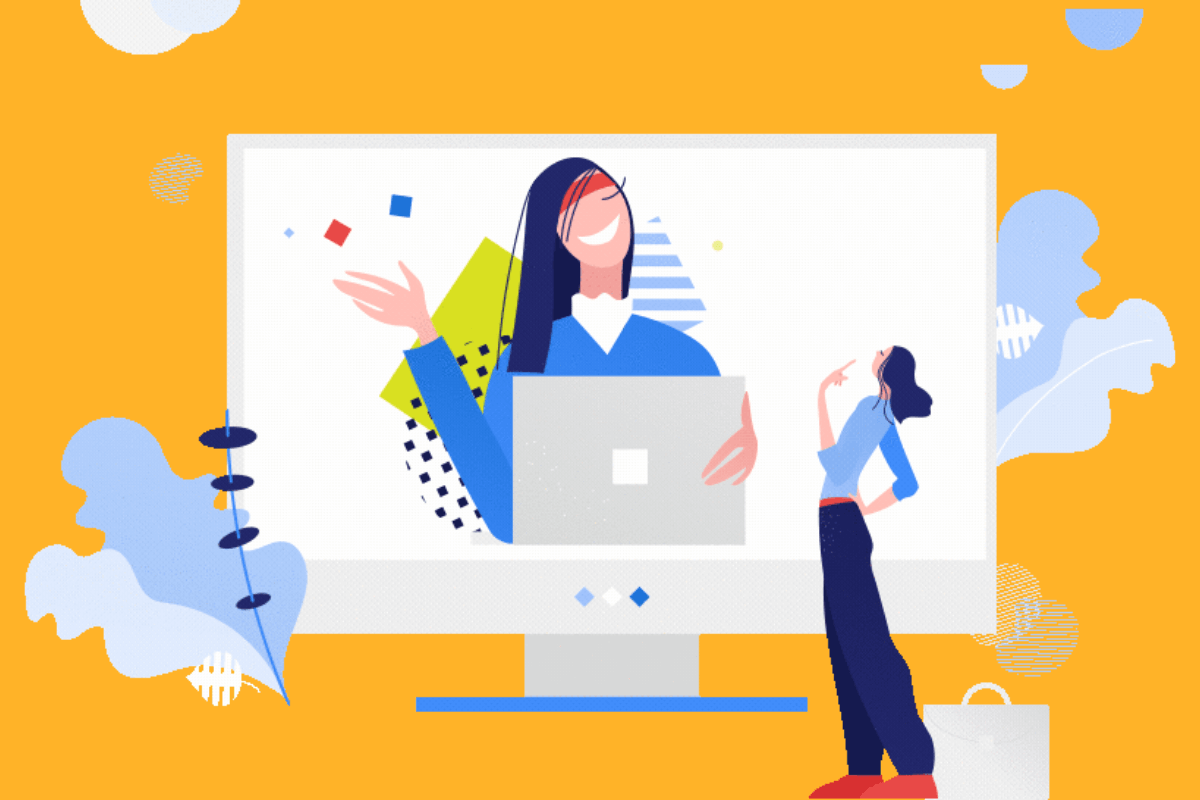 There are several reasons businesses choose outsourced customer support. 
Managing customer support in-house can be challenging and time-consuming, especially in times of high traffic and demand, such as the holiday season or after a new product or service release. 
Another reason is that customer support needs skill and commitment. Giving customers the optimal attention and not keeping them waiting for more than 10 minutes or not leaving their messages unanswered for days reinforce their loyalty to a brand. 
Being prompt to respond can also lead to word-of-mouth recommendations, which are vital when your business is just starting out. Lastly, it helps mitigate poor reviews that can make it difficult for your business to grow. 
Outsourced Customer Support vs. In-house Customer Support
There are important considerations before outsourcing customer support. Although it offers many benefits, it's not always the right decision. In some cases, managing customer support internally is the optimal choice for your business. Consider keeping customer support in-house if: 
1. You Aren't Ready Yet 
For example, you receive support tickets daily, but the volume is insufficient for a dedicated customer support representative. You can find an external customer support provider that employs part-time agents. 
But it may be more advantageous to handle customer support in-house. Outsource it if your support team can no longer keep up with the volumes of inbound calls and emails and your company experiences hyper-growth.
2. Your Onboarding Process Is Complicated 
Outsourced customer support will save you plenty of work hours. But, at the same time, the onboarding process can be time-consuming. 
You will need to give the external customer support team an in-depth walkthrough of your organization, products, and services to ensure they can offer your clients appropriate support. If the onboarding procedure is too complex, it might take away time from your other business functions.
3. You're Not Looking for a Customer Support Team 
Determine whether your customer support department truly offers support—or if they offer a core function of your business. For instance, if your company provides contractual bookkeeping services, you must not outsource bookkeeping. Likewise, it's best to keep customer support in-house if it is your primary function. 
On top of that, companies keep customer support in-house if they offer high-level account management. This is particularly applicable to organizations that work with large enterprise clients.
For example, you market medical software to hospitals. An external customer support team can take on some tasks; however, an expert from the internal team should still manage the relationship at the highest level. 
4. Strict Rules Regulate Your Business Industry 
For example, customer support representatives of specific industries, like medical cannabis, should have particular certifications or live in particular locations. If this is your case, outsourcing customer support might become more challenging, thus making in-house support the better choice.
5. You Depend on Government Grants 
Depending on the legislation in your state, you might reduce your chances of receiving government funding if you outsource your customer support. If your business relies on state grants, check the policy agreement in your local area to see if this can potentially be an issue for your organization. 
6. You Worry About Losing Brand Image 
Customer support outsourcing means you will have less direct communication with your customers. This might affect how you present your brand, especially if you and the customer support provider have a different definition of good service. 
7. You're Not Sure About Your Future Plans
Certain customer support providers might require you to agree to a long-term contract to secure their service for a specific time (usually a year or so) and a particular number of hours each month. If you still don't know where your business will be in a few months or a year, outsourcing customer support could lock you in a term you would rather break. 
8. You Require Complicated Support 
Your needs might be too complicated for an external customer support team, primarily if a significant percentage of your clients rely on you for assistance with unique issues. You will probably find a service provider that can manage technical questions, but take note of the increase in costs. 
Reasons for Outsourced Customer Support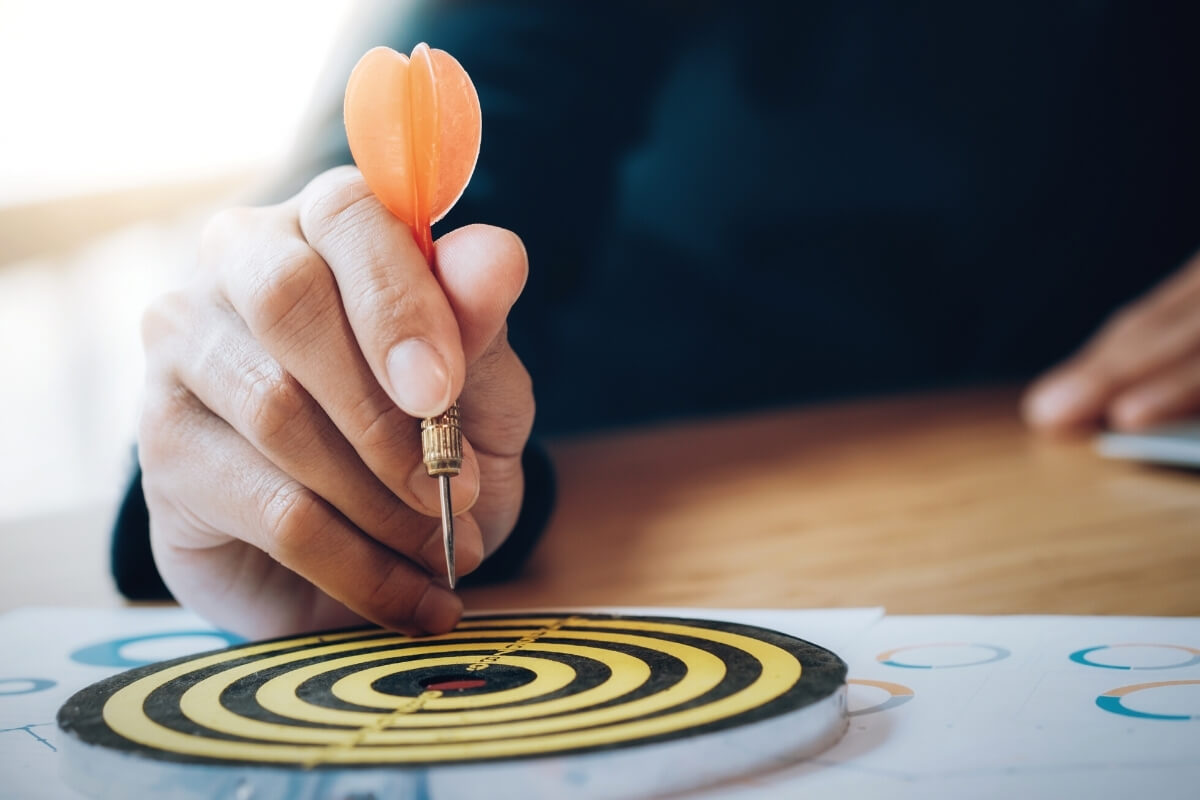 Why should you outsource customer support? Can't you employ an additional member to your team to take away some weight on their shoulders? Indeed, you can, but there are many advantages to outsourced customer support that you might miss out on. 
Work with Industry Specialists 
Many customer support providers maintain competitiveness by hiring only experts in the field. In addition, they are diligent in providing extensive training for their employees, guaranteeing that you're working with experienced agents in your particular niche.  
Save on Overhead Costs 
Companies often discover that they spend less on overhead costs with outsourced customer support than handling customer service in-house. 
This is especially true if the customer support provider offers a pay-per-resolution plan instead of charging you per hour. Not to mention, you won't need to pay for employee benefits, equipment, infrastructure, and office space, which helps increase savings. 
Guarantee the Type of Service You Need 
You don't need to outsource customer support all year round. You can manage support in-house for almost a whole year and outsource only when you require additional help. 
For instance, you have an extremely high stream of orders during the holiday season. Also, if you have return or exchange issues that need additional support, you will need some help from an external customer support team. 
Relieve Pressure from Your Internal Team
Customer support representatives undergo training to respond to queries and answer FAQs quickly, but they might still hand over complex issues to your internal team. This enables your internal team to stop managing recurring support and focus on the problems only it can handle. 
Obtain Competitive Advantage 
If your primary competitors provide only limited customer support, you can be the better option by adding more hours when customers can contact you. For example, outsourcing allows you to provide after-hours customer support. You can also help customers even during weekends and holidays.  
Communicate with Customers Using Their Language 
Communication is more challenging with consumers who speak a foreign language. Outsourced customer support can offer your customers multilingual support to avoid miscommunication and frustrations. Multilingual support may be necessary if you expand your reach internationally.
Make sure your customers know about your multilingual support; this is a great way to make your company look more likable than your competitors.
Complement the Experience You Lack 
Small enterprises do not usually have the resources to build a dedicated customer service team. If no one in your company has a background in customer support, you will end up providing subpar support to your clients. Outsourced customer support, however, will instantly offer you a team of seasoned experts who have access to the most up-to-date software and tools.
Steps to Follow When Outsourcing Customer Support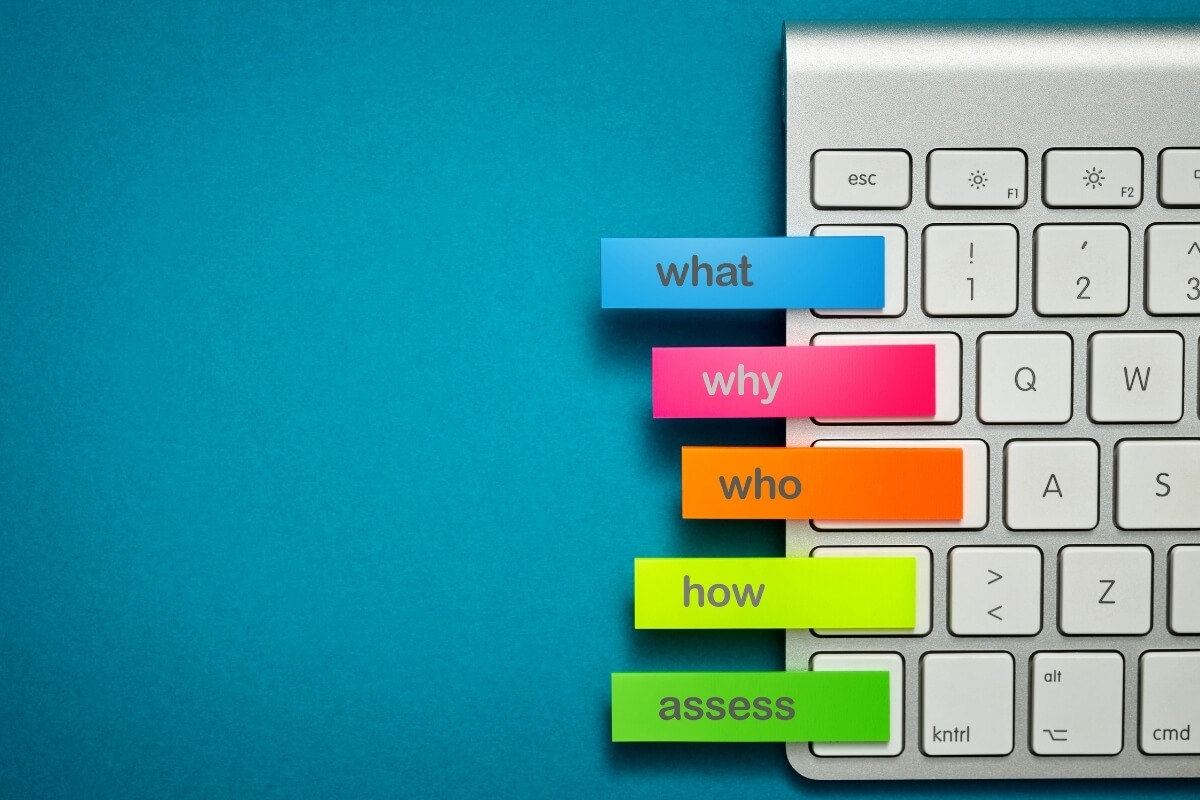 So you've decided to outsource customer support; what's next? The following are six steps you need to take to guarantee a successful outsourced customer support initiative: 
1.  Establish Organizational Goals
This first step is critical to the success of your business. You need to determine exactly what you want for your company and what you expect from the outsourcing firm. 
Goals for Your Organization 
Here is a non-exhaustive list of common goals companies have for outsourcing and how they can tackle those goals:
Cost savings: How much are you looking to save? What areas do you think are taking up too many resources? How can you bring this down?

Access to recent technology: Do your competitors offer something that you don't? Are you looking to compete with them in this area? Do you need live chat support, a self-service chatbot, or instant messaging? Discuss the technologies you need access to and select a firm that can provide these.

Broad range of skills: Is this relevant to you? Do you often receive calls from customers who speak a foreign language? 
Goals for the External Customer Support Firm
Location: Where should the firm be based? Do you need agents with a specific accent inherent to the country of your business?

Business hours: Can the outsourcing company provide the service you need at the hour you need it?

Leadership style: Do you want to formulate scripts and manuscripts? Or are you willing to let the customer support provider take more control of your operations? 
Discussing these goals with the key personnel around your business is crucial. Talk to department heads and discuss the matter with your legal team.
2.  Select a Customer Support Provider That Matches Your Voice 
Ultimately, you need the customer support provider to represent your organization effectively. Have a look at your client personas, target audience, and primary customer demographic data. Identify the approach that works best for your client types. 
Is there particularly anything that your customers like about your support approach? Is it your firm professionalism? Or is it your friendly tone? Whatever it may be, ensure that you impose your organization's voice. 
Think about what your customers see and feel when they talk to you. Consider this when you decide how they should feel about you in the future. 
Getting this to work properly will require more effort with certain companies than others. As such, carefully read testimonials and reviews when selecting an outsourcing partner. 
In addition, check the firm's other clients. If they work with big-name enterprises or government agencies, they are most likely to be reliable. 
3.  Select a Flexible Provider 
Choose a customer support provider that can be flexible about change. Don't draft an agreement with best intentions only to discover that it doesn't fit in practice. But then you're stuck. 
Some ideas look great on paper but do not sit well in reality. This can happen for several reasons. For instance, you guess that your customers favor a particular approach over another but later realize that they don't. You try to use live chat support only to discover that your customers don't use it. 
4.  Develop a Robust Onboarding Procedure 
Outsourced customer support can take much pressure away from your team and the entire business. But that's not to say that you should hire a team of sales representatives and let them figure out their way on their own.
You must develop a robust onboarding procedure to familiarize the provider and its agents with your processes. They need to have a thorough understanding of your organizational culture, values, and tone, as well as your customer, products, and services. 
Your clients will become frustrated if they notice they're talking to an agent who doesn't have enough expertise or knowledge about your company. They will feel abandoned and uncared for. You must not let this happen. 
5.  Keep Track of Performance and Success Indicators 
You need to establish what success is like for your partnership. Do you want the customer support provider to exceed specific performance indicators? Do you need them to boost customer satisfaction? If so, how can you measure this? 
Identify the metrics you want to keep track of, and then look for ways to measure the external customer support team's success continually. Also, determine how often they should get back to you regarding their performance. 
Collect consistent reports and hold your external provider accountable for your goals. If certain things do not work the way you want them to, address this as soon as possible to prevent any damage. 
6.  Identify the Mode and Time of Communication
You need open communication between your company and the customer support provider for your partnership to succeed. Assign a member of your team who can be your company's point of contact. This individual must always be available to pick up calls and respond to emails from the external customer support team. 
You can also ask for a point of contact from the customer support provider. Who will you reach out to, and when shall you communicate with them? 
Set expectations for how prompt you need them to respond to your messages. Do you want a response within 30 minutes? Determine what works best for your business. 
The Bottom Line
Customer support is crucial to the growth of your business. Outsourced customer support can sometimes feel like you're entrusting your child to someone else, so you should do your due diligence and make an informed decision.
Outsourcing is a guaranteed way to provide your growing business with unwavering support. Contact us if you struggle to remain on top of the customer service queue or offer an excellent customer experience.  We can help you unlock the key to your future growth.