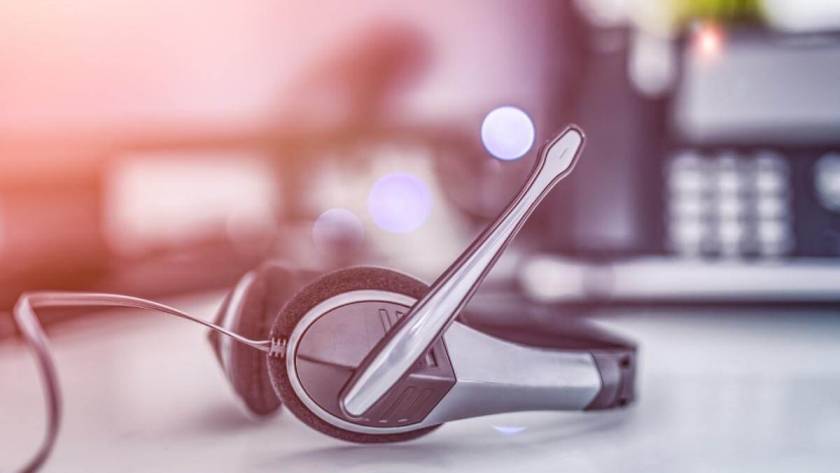 Written by Allie Delos Santos
Many ecommerce companies that outsource customer service functions later discover that outsourcing is not a one-size-fits-all solution. Businesses must be careful when choosing their next partner, especially when a third-party firm directly communicates with its clients. 
When done correctly, outsourcing paves the way for improved productivity and efficiency, satisfied clients, and higher customer retention. 
In this article, we explore the right and wrong reasons for outsourcing your ecommerce customer service. We'll also provide you with actionable steps to ensure your ecommerce customer service outsourcing is a success.
Why Is It Important to Outsource Ecommerce Customer Service Properly? 
Outsourcing ecommerce customer service allows you to access resources and technology others can't instantly.  These benefits include ready-to-use equipment, a trained workforce, improved workflows, and increased efficiency.  
Your business can become significantly more efficient with an outsourced support team than with in-house agents. But you can only realize these benefits if you outsource customer support properly. 
Working with a low-cost customer service provider that doesn't fully understand your goals and brand or meet your KPIs can lead to subpar support and a dip in customer satisfaction.
Right Reasons for Ecommerce Customer Service Outsourcing 
When done properly, ecommerce customer service outsourcing can be beneficial on many levels. Here are five important reasons for outsourcing: 
1. Reducing Operating Costs
Outsourcing customer service functions is an excellent alternative to recruiting internal employees. It allows your business to employ contract workers instead of full-time staff. You don't need to spend time and money on job advertisements, screening, hiring, and training staff.  
With outsourcing, your business can save up to $3,000 in the initial deployment and equipment costs. Your labor cost will decrease significantly if you choose countries with much lower rates to outsource ecommerce customer service to.
2. Boosting Service Coverage Quickly
Certain businesses, particularly ecommerce, are busier during specific periods of the year, such as the holidays. For that reason, you might require extra help to meet the high demands for customer service quickly. 
Hiring in-house employees usually take a long time. You need to source, interview, and train applicants to get them up to speed with the operations, which can take several weeks. 
But ecommerce customer service outsourcing providers, such as Unity Communications, can offer completely integrated customer support teams that can easily adapt to your business processes.
Discover: Factors to Consider Before Outsourcing Customer Support
3. Upscaling Your Business
You might not be able to pay much attention to customer support when you're busy with core functions, especially when your business is going through rapid development and growth. 
If you're looking to scale up your business quickly, then this is the right time to outsource ecommerce customer service. Doing so helps you sustain a consistent, top-quality, responsive service while achieving your company's long-term goals. 
4. Simplifying Recurring Tasks
Various customers often have similar, if not the same, questions and encounter similar issues. 
Rather than trying to rectify the same concerns time and again, you should spend your time and resources elsewhere. Hiring an ecommerce customer service outsourcing provider to manage recurring tasks is a smart idea, particularly if the issues are not highly complex. 
5. Improving Geographic Reach
Suppose that you aim to expand the global coverage of your ecommerce business. You'll need to offer multilingual support. Then you'll have to hire employees who can speak multiple languages to interact with your foreign customers effectively. 
With ecommerce customer service outsourcing, you can work with a provider that offers multilingual support—no need to recruit additional staff in-house. You can trust your outsourcing partner to source multilingual support agents and market this feature to widen your consumer base.
Check out our 2022's Complete Guide to Ecommerce Outsourcing
Wrong Reasons for Ecommerce Customer Service Outsourcing 
Businesses have been outsourcing ecommerce customer service since the beginning of internet commerce. But there is still a wide knowledge gap that gives rise to all kinds of myths and misconceptions about ecommerce customer service outsourcing. 
Don't make these mistakes when transitioning to outsourced customer support: 
1. Having High Budget Cuts
Although ecommerce customer service outsourcing can help you save on costs in the short run, it might affect the support quality you're offering. Generally, a low-priced customer care provider can manage only recurring support requests and concerns. They might not be capable of handling highly technical or specific support tasks. 
2. Letting Go of Responsibilities 
Outsourcing ecommerce customer service is not a way to avoid responsibilities. It's a partnership that needs constant communication and hard work from both parties. 
If you leave your ecommerce customer service outsourcing partner to get by on their own, they might become disconnected from your branding strategies. The result can be a significant drop in customer support quality. 
3. Making a Quick Fix
While an ecommerce customer service outsourcing provider is an expert in its field, you can't expect it to fix problems overnight. 
Giving your clients an excellent customer experience requires a lot of time, consistency, and planning. You need to exert a lot of hours initially for training and getting your external team onboard. The payoff is more time later for you to focus on core aspects of your business.
Tips for Ecommerce Customer Service Outsourcing
1. Develop Branding Voice and Tone Guidelines
Whether through texts or calls, your customers are accustomed to how you communicate with them. So your ecommerce customer service outsourcing partner must sound exactly like you. 
To make that happen, develop a set of branding guidelines for what your customer service representatives can and cannot say. Provide role-playing and scenarios they might encounter when talking to your customers and ensure their responses align with your brand. 
2. Look for Multiple Providers
Some customer service providers excel at managing high-traffic and repetitive calls; others do better at in-depth interactions. 
Spend the time you need to research various customer support providers to make sure that you find the best service for your needs. Consider minimum support volume, language needs, and time difference, among other things.
3. Don't Forget Legal and Security Risks
You might need to check your internal security protocols before giving a third-party vendor access to your data. Determine which customer information they can have access to. 
Restrict access to some information such as credit card numbers, health records, and other private data. Lastly, have your legal department check the contract before signing an agreement.
4. Monitor Performance and Quality
Once the outsourcing provider is on board, set aside time for quality checks. Call recording makes this easier. It's always helpful to see how customer service representatives respond to difficult clients. 
Another way to ensure that your partner meets your quality standards is to set key performance indicators (KPIs) and benchmark the provider's performance according to your metrics. Some metrics you can use are ticket volume, customer satisfaction score, and average resolution rate.
The Bottom Line
Just because many large enterprises rely on ecommerce customer service outsourcing doesn't mean that this is the path you should take. Although there are many reasons to outsource ecommerce customer service, there are also a few drawbacks.
Outsourcing is your best option if you don't have the budget, time, or staff to handle ecommerce customer service internally. If you constantly meet your clients' needs through your service provider, customer experience and satisfaction rate will improve. 
With a trusted BPO company like Unity Communications, you are confident that a team of experts manages your customers and their needs. Get in touch with us to find out more details on how ecommerce customer service outsourcing can help you succeed. 
Whether it's a 24/7 helpdesk or customer support that you need, Unity Communications is ready to work with you