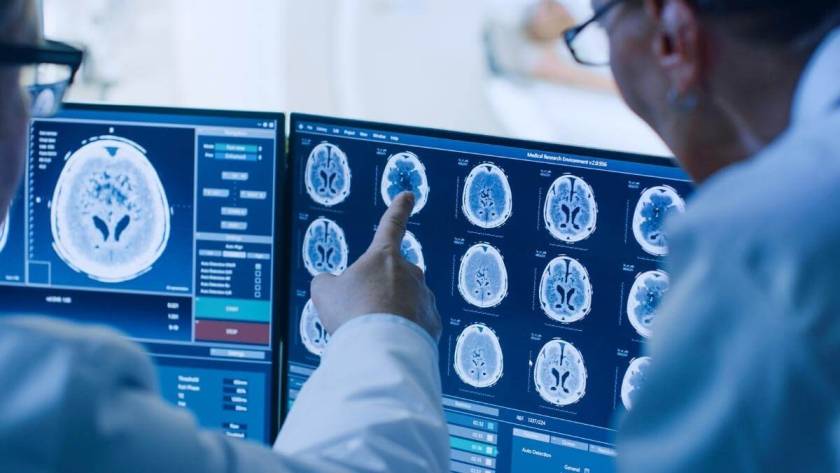 Physicians dealing with cancer patients frequently find themselves in stressful situations. They also must tackle work issues outside of patient care. 
Government regulations that affect their medical practice, inaccurate or improper medical billing activities, the latest scientific knowledge, and swelling clinical requirements are some of the concerns healthcare practitioners have to deal with. 
Oncology is not only a complex subject but also one of the most challenging fields of medicine. One of the things that practitioners should do is to identify oncology medical billing trends to thrive in the years to come. Read on to learn about these trends.
What Are Oncology and Radiation Oncology?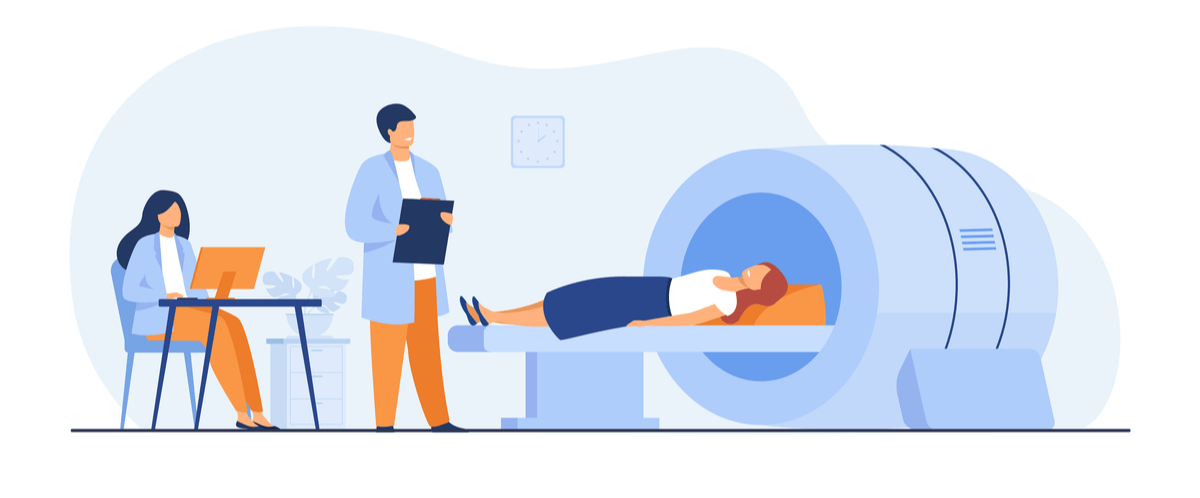 Oncology is the study of cancer, including its diagnosis, treatment, and prevention. An oncologist or a cancer specialist treats cancer and provides medical care and service to a patient diagnosed with this disease.  
Oncology covers three practice areas: medical oncology, surgical oncology, and radiation oncology. Treating a cancer patient may consist of all these treatments, depending on the diagnosis. 
Radiation oncology treats cancer using high-energy X-rays or other particles called radiation therapy (XRT or RT) to destroy the disease. The oncologist applies this type of therapy to the cancerous part to control its growth.
RT targets the tumor, or the abnormal mass of tissue that can eventually turn into cancer, to avoid affecting the normal tissue. For maximum effect, the radiation beams target the tumor from different positions to cut it precisely.  
Radiation Oncology Market Rising 
The global radiation oncology industry is expected to accelerate in over the next five years. 
According to the latest study by Research and Markets, an online platform providing business data, the worldwide market value of radiation oncology will hit almost $12 billion in the next six years. It will record a compounding annual growth rate (CAGR) of 7% until 2028. 
The industry expansion is due to the growing incidence of cancer and the technological improvements in XRT equipment. Progressions from 2-D to 3-D conformal radiotherapy, real-time imaging, and motion tracking are some of the tools that enhance radiation targeting. 
Additionally, alliances and partnerships among industry players, as well as corporate mergers and acquisitions, contribute to the continued expansion. These strategies result in advancing the knowledge and application of cancer treatment. 
The latest report also states that low- and middle-income countries will need at least 12,000 extra treatment machines before 2035. Of this total number of pieces of equipment, China will require 3,800, India 1,200, and Brazil 400. 
What Is Oncology Medical Billing?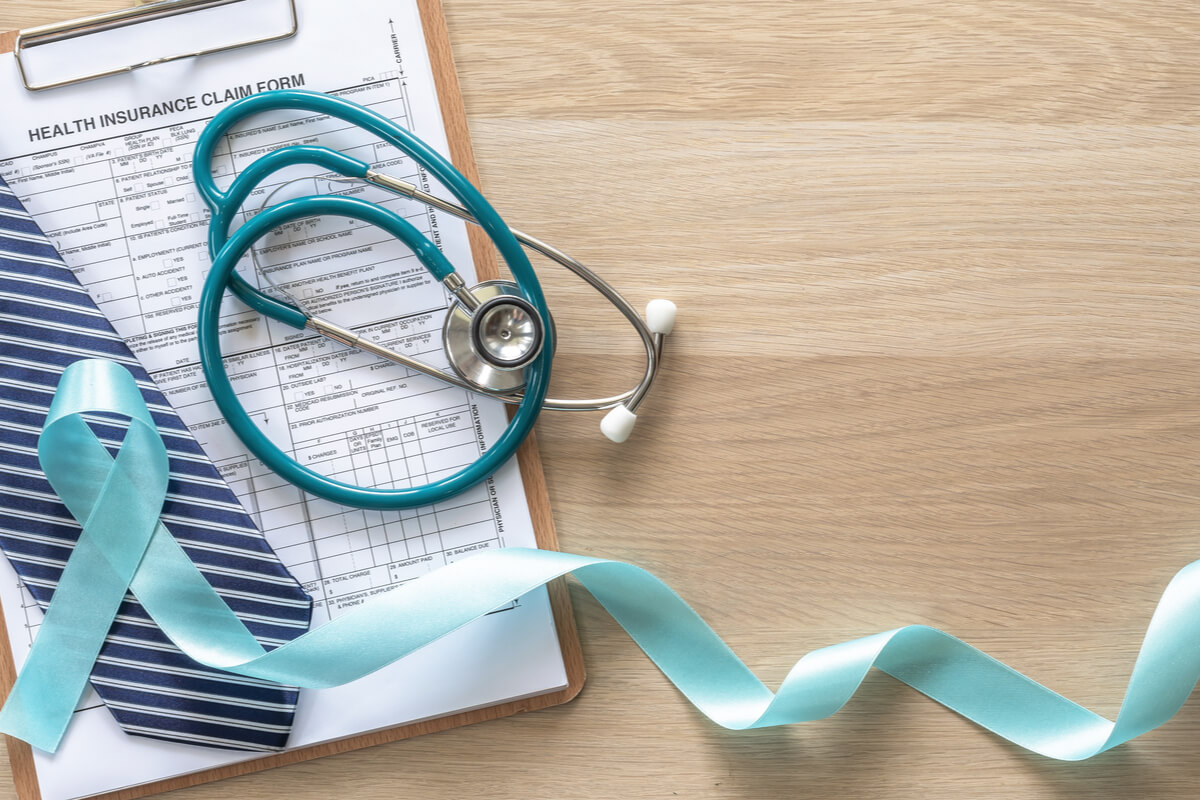 Before discussing oncology medical billing trends, it is crucial to know the process. 
Oncology medical billing is the process of filing and tracking oncology claims with health insurance providers. It regularly follows up on claims to ensure that oncologists receive payments for patient services rendered, including procedures, testing, and treatments.
Medical billers create claims based on medical codes provided by medical coders. Oncology claims are invoices for services that cancer specialists have delivered to patients. The process starts when the patient makes an appointment with the oncology clinic and ends when the clinic receives payments for all the services rendered. 
This whole procedure is also known as healthcare revenue cycle management (RCM). It can last for as long as a few months because medical claims usually go back and forth between healthcare providers and insurance carriers to resolve all issues. 
Medical billers are also responsible for preventing or reducing claim denials, tracking outstanding claims and account receivable, performing scheduled code audit checks, and generating reports to assess current cash flow. 
What Are Oncology Billing Guidelines? 
Knowing the healthcare industry guidelines for processing claims and reimbursements is also important to better understand oncology medical billing trends. 
Medical billing guidelines are the standards that the Health Insurance Portability and Accountability Act (HIPAA) and the U.S. Department of Health and Human Services Office of Inspector General handed to U.S. healthcare providers, including oncologists, for compliance. 
HIPAA, a federal law that regulates the use and disclosure of protected health information, applies particular code sets for diagnoses and procedures that healthcare providers should follow during the billing process.
One of the essential code sets is current procedural terminology (CPT). CPT codes are numeric or alphanumeric characters assigned to every service—diagnostic, medical, or surgical—an oncologist provides for a patient. Public and private insurance carriers rely on CPT to determine the amount owed to a medical practitioner or institution. 
An article on LinkedIn, a professional networking website, lists the CPT codes used in oncology coding. Ensuring to bill each procedure properly is vital to maximizing payment and preventing or reducing claim denials. 
Below are examples of these codes:
CPT Code 77336 – used for medical radiation, ongoing physical consultation, reviewing different treatment parameters, and tracking the quality of dosage applied   
CPT Code 77370 – used for special radiation consultation, health issues treated by an oncologist, and separate physical consultations 

CPT Code 77295 – used for reporting the three-dimensional radiotherapy plan, which should include the dosage value histogram, and for procedures performed on the coplanar therapy beams 

CPT Code 77387 – used for guiding the localization of the target volume in radiation treatment

 
What Is Outsourced Oncology Billing?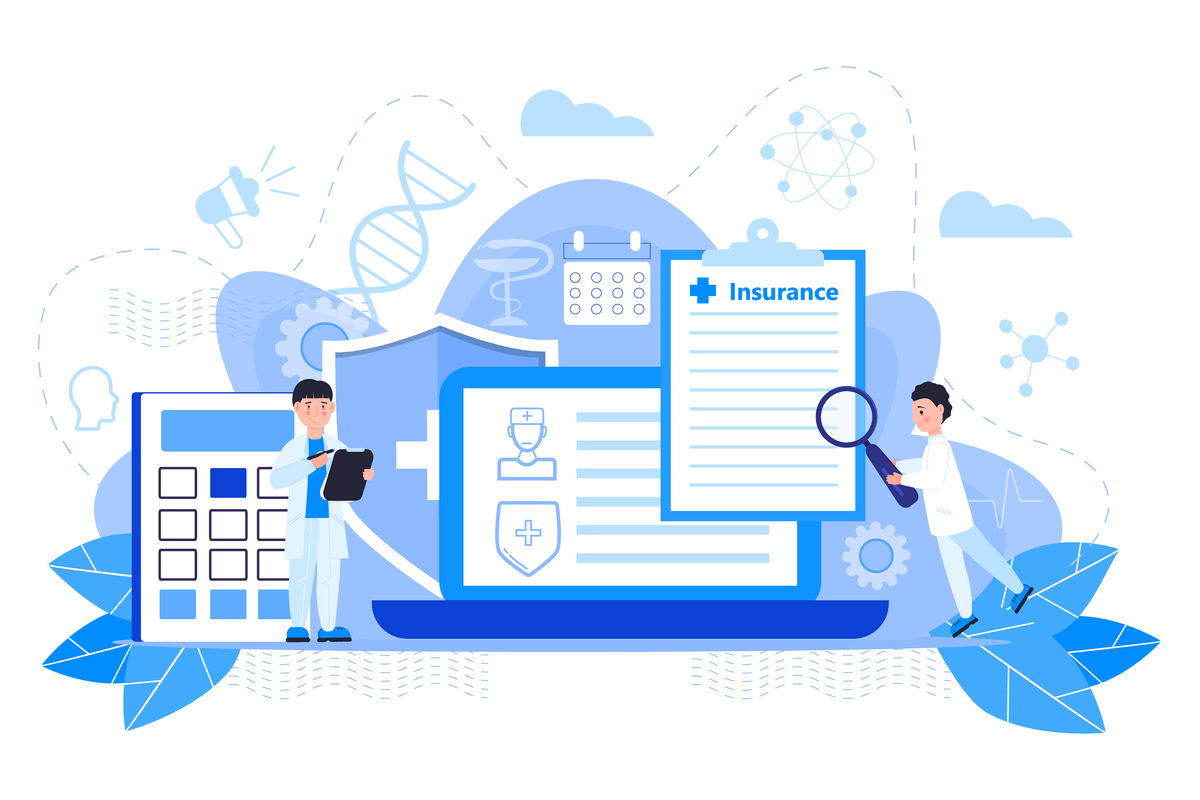 Oncology billing outsourcing is when an oncology practice allows an external service provider or a business process outsourcing (BPO) company to code and bill its transactions. If an oncologist turns over the billing tasks to an outside specialist, the oncologist can focus more on patient care and other areas of development. 
Numerous medical providers handle billing with their internal staff responsible for all aspects of RCM. Their own employees coordinate directly with third-party entities to complete transactions. These entities are the clearinghouse, the government payer (Medicaid and Medicare), and insurance providers. 
Allowing in-house employees to be in charge of the entire billing process means that they will also have to deal with concerns and problems that can come up at any time. These challenges range from delayed payments and claim denials to organizational issues. 
In-house Oncology Billing: Pros and Cons 
Advantages
Immediate vicinity: When problems emerge, gaining access to the in-house billing department and collaborating with the team to resolve the issues are easy.
Flexibility: Managing billing operations means that the practice can establish its own policies and rules, which the oncologist can change or improve anytime as they see fit. Allowing a BPO company or a third-party vendor to handle this task is different. The healthcare provider must abide by the contract, which is not easy to modify once in effect. 
Direct control: Oncologists and administrators have direct control of financial operations. Having oversight over cash flow can translate to higher revenue because the practice can closely monitor the transactions. This also improves transparency and accountability. 
Disadvantages
Higher costs: The practice shoulders major costs, including employees' salaries and their non-monetary benefits, as well as the purchase, installation, and maintenance of billing technology systems. These expenses are substantial and constant. 
Reliance on a small workforce: If one of the billing employees resigns or takes a leave of absence, some disruption to the operations may affect cash flow. The present ones will also have to take up the extra workload.
Continuous training requirements. In-house staff should undergo further training to stay on top of the changes in industry and government policies, which also requires time, money, and effort. 
What Are the Benefits of Medical Billing Outsourcing? 
Outsourcing oncology medical billing services is feasible because it allows cancer specialists to spend more time with their patients. After all, doctors in this field often deal with life-threatening diseases and complex treatment plans. They also frequently interact with patients facing cancer-related health and financial troubles. 
While attending to patients, oncologists and their staff also have to keep pace with the periodic changes in government policies, billing guidelines, and medical coding. Striking a balance between patient care and billing processes to achieve maximum productivity and revenue is a tall order. This is where outsourcing becomes an effective business strategy.
The common reason a medical practice outsources its billing operations is to reduce operating expenses. Delegating this repetitive task to a BPO company can also improve the healthcare provider's revenue because oncologists can devote more time and effort to patient care. 
Unlike other types of medical billing, oncology billing lists more complex and expensive services. Even a single claim denial can lead to substantial revenue loss. An external medical billing team should have the skills to identify and address problems properly. The team should also use various techniques to shorten the time of receiving payments from insurers. 
Other reasons for outsourcing are simplifying the billing processes, more efficient execution of electronic health records (EHRs) and the latest ICD coding system as required by law, and full compliance with government regulations. 
What Are the Disadvantages of Medical Billing Outsourcing? 
BPO and external medical billing companies undoubtedly offer the broad experience and expertise that help oncology clinics. However, they should consider some cautions. 
Outsourcing medical billing services is not for all healthcare organizations. Rural ambulatory or outpatient clinics, a doctor in private practice, and small-sized medical centers can find outsourcing a costly option. With limited budgets, these types of providers should also make sure their technologies match those of their external partners.
Another outsourcing limitation is losing control over assets. Subcontracting the medical billing processes to an external service provider means that the practice allows its partner to take over a vital administrative task. 
There's also a higher risk of violating patient information security. While many medical billing agencies can comply with laws and offer stringent data protection, this is not the case for some. Outsourcing tasks to less reputable third-party firms can be a way to a potential breach of HIPAA privacy and security regulations. 
What Is Oncology Coding?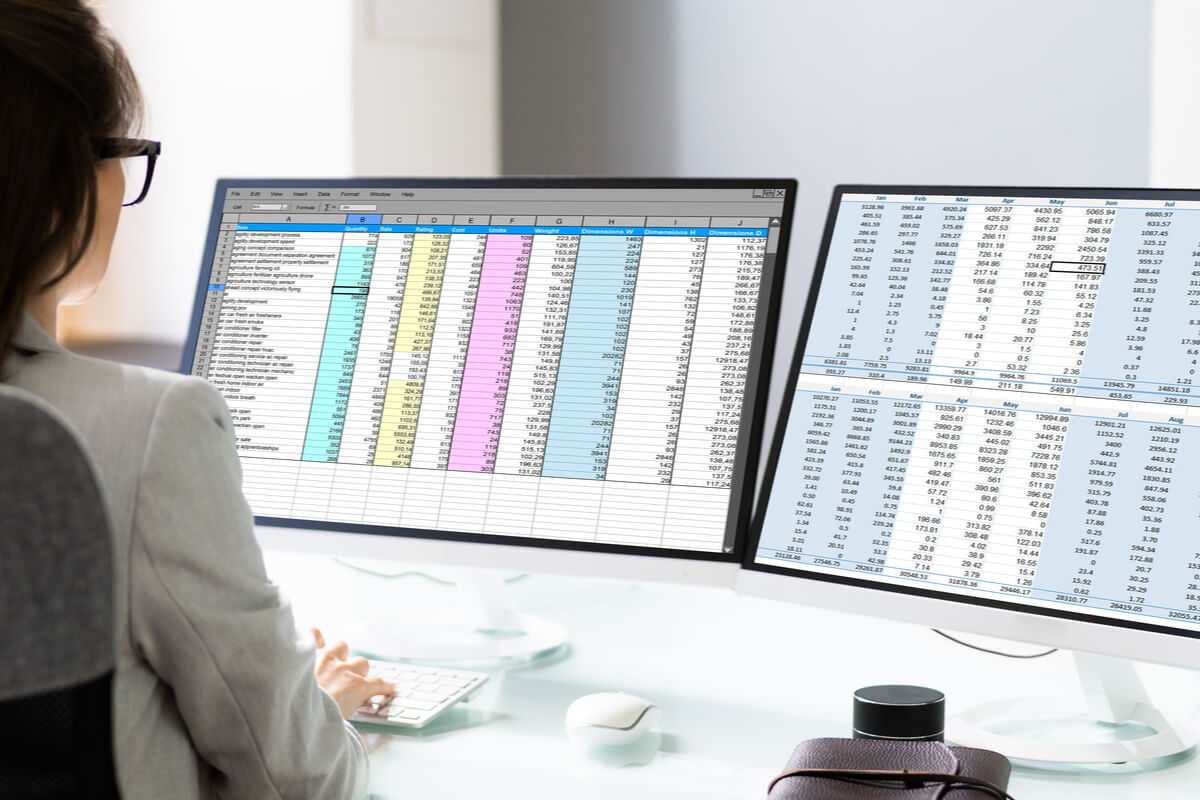 Oncology coding is the conversion of cancer diagnoses, treatments, and procedures into generally accepted medical codes used for billing. Medical coders acquire all the health information to use for coding from the recorded documents, including radiologic results, laboratory exams, and transcription of oncologists' notes. 
Oncology coders ensure to apply correct medical codes during the billing process to prevent or reduce claim denials. 
Oncology coders and billers should be accurate when coding and billing infusions, injections, and hydration services. 
Specifically, CPT codes for injections and infusions are different from one another according to type. They can be intralesional, intraarterial, intramuscular, subcutaneous, and intravenous. A common mistake among billers is that they designate the same code to multiple routes of injections. 
Coders and billers should know the document's start and stop times. Some CPT codes specify the time. For instance, CPT Code 96365 is for a maximum of one hour of an intravenous infusion for diagnosis, prophylaxis, and therapy. On the other hand, Code 96366 is for each additional hour.
Billers should know how to process bills to receive payment for wasted drugs or biologicals. Oncologists can still get reimbursements for discarded drugs from single-use vials or packages by documenting the amount that has not been used. 
Radiation Oncology Medical Billing Trends in 2022 and Beyond
Below are the oncology medical billing trends that are here to stay: 
1. Outsourcing Billing Processes 
Based on the latest study by Reports and Data, the worldwide radiotherapy market will grow up to $11 billion in 2028, with a CAGR of almost 7% between 2018 and 2028. 
The main reason for the growth is the rising incidence of different types of cancer, including colorectal, skin and lip, lung, breast, and prostate. The increasing awareness about quick identification of this disease and radiation therapy, as well as the ongoing research on improving radiation therapy equipment, also contribute to the market expansion. 
The rising demand will encourage radiation oncologists to outsource their billing operations to BPO companies and other external service providers. As one of the oncology medical billing trends, this strategy will enhance their RCM and claims processing.
2. Focusing On Value-based Healthcare
The entire healthcare industry is moving toward a value-based delivery approach. Medical providers are paid according to patient health outcomes instead of a fee-for-service model. Oncologists will concentrate on providing complete patient care and document reports based on individual health improvement or outcomes. 
Similarly, radiation oncology billing will prioritize documentation of the quality of care. The billing objective will be quality of health over quantity of people served. This means that cancer specialists should dedicate more time and energy to patients than to the operational needs of their profession. 
3. Streamlining Billing Operations Due To CMS-led Oncologist Payment Cuts
In late 2020, the Centers for Medicare and Medicaid Services (CMS), the U.S. federal agency that handles the national health programs, announced payment cuts for radiation oncology services by roughly five percent. The directive was supposed to take effect in early 2021 but was moved to January 2022. 
As a result of this development, a radiation oncology practice's billing team must find ways to be more efficient and simplify its processes to make up for the lost revenue. Since the payment cut is substantial, the billing team will be more thorough and accurate to prevent claim denials. 
4. Modifying Billing Processes When Joining an Accountable Care Organization (ACO)
A radiation oncology center's billing department will have to change the payment model when joining an ACO. An ACO is a group of doctors, medical professionals, and other healthcare providers who willingly work together to provide high-quality patient care. 
ACO members who can reduce the costs of care and reach the group's standards will receive a portion of the government's Medicare Shared Savings Program. 
The Bottom Line 
Cancer presents a primary threat to one's health. Annually, the number of individuals diagnosed with this illness continues to grow. Radiation oncology plays a crucial role in cancer treatment and management. 
But this field of medicine is more complex than others, requiring more attention and dedication from oncologists. They can outsource administrative tasks such as oncology coding and billing to external service providers to focus more on patient care and the growth of their practices.
Another important thing they can do to thrive in this field is to identify oncology medical billing trends. These trends will continue to shift to align with the needs of the practice and the dynamic healthcare industry.