The U.S. demand for virtual assistants (VAs) in Mexico has grown over the past few years. Mexican VAs are part of the country's ample supply of third-party workers for clients looking to delegate their operations.
Mexico has become one of the most popular outsourcing destinations, competing against the Philippines and India. Its advantage over these powerhouses is its proximity to the U.S.
This article lists reasons you should consider Mexico a good place to outsource your processes to. It also discusses the benefits you get from outsourcing. Keep reading to learn more.
Factors That Make Mexico a Good Place for Outsourcing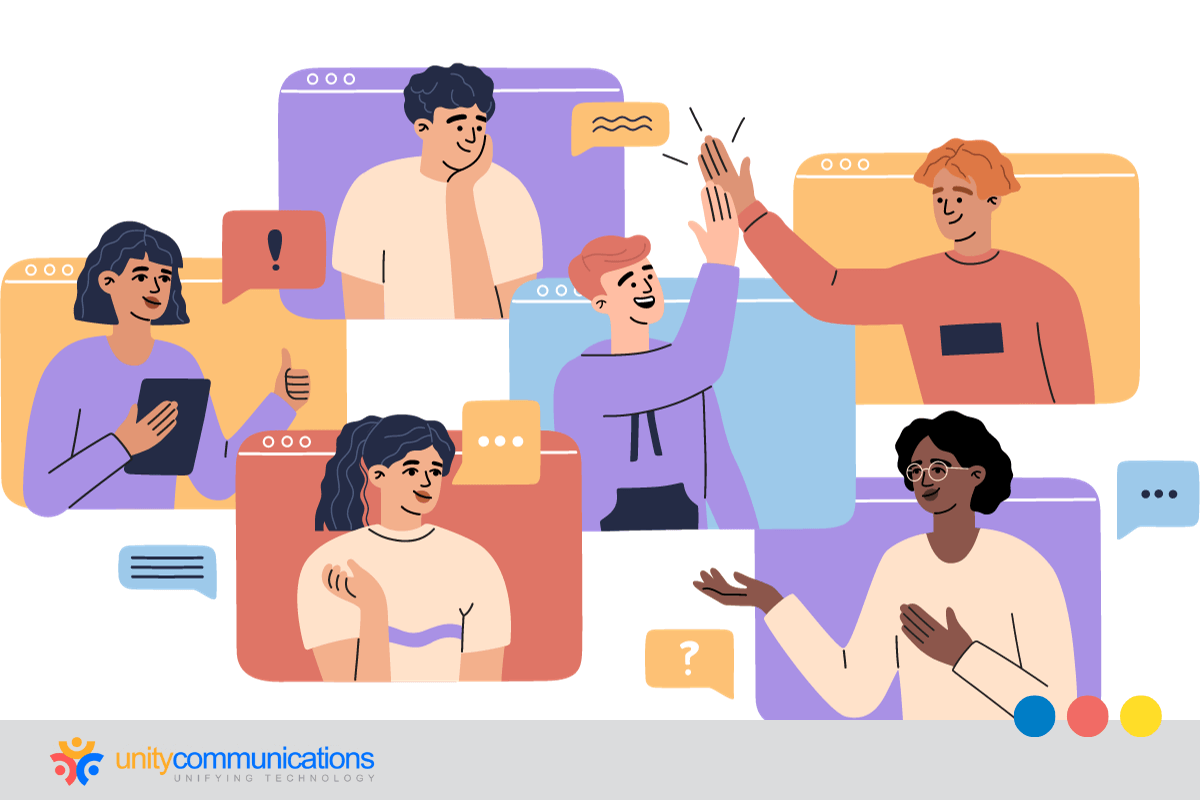 The following reasons explain why Mexico is a good place to outsource your back-office operations compared to other outsourcing destinations:
Similar Operating Hours as the U.S. for Better Timeliness and Productivity
Mexican business process outsourcing (BPO) companies offer nearshore services to clients in the U.S. Since these nations share a common border, time zone differences are minimal. Most areas in the U.S. use the same standard time as Mexico. Some American states that vary are at most three hours ahead.
So, when your in-house staff in Arizona starts work at 9 a.m. and finishes at 6 p.m., the third-party team should start at 10 a.m. and end at 7 p.m. Mexico is one hour ahead of Arizona. You and the nearshoring team have almost the same work schedule. 
In contrast, the time zone gap is a main concern for offshore third-party teams. The Philippines and India, two major outsourcing players, are thousands of miles from your head office. They are 10–14 hours ahead of U.S. time. So, when your business in Arizona operates every 9 a.m., the third-party team in Asia should clock in at 7 p.m. at the earliest or 11 p.m. at the latest.
Here are some benefits of working in the same time zone:
Less hassle to set up meetings

. One reason Mexico is a

good place for outsourcing

is that scheduling meetings between you and the nearshore team is faster and more convenient. Conversely, organizing online sessions with an offshore team is tough due to time zone differences.
Smoother interaction and collaboration.

Outsourcing to Mexico allows for better collaboration and communication with the third-party team due to the minimal time zone gap. This can lead to more efficient processes and innovation. Additionally, the third-party team can quickly respond to customer questions, issues, and requests. 
Economical and Effective Workforce for Improved Revenue
One significant benefit of nearshoring to Mexico is having first-rate third-party workers readily available. Many Mexican professionals have comparable communication skills, technical competencies, and education as U.S. workers. What gives them the edge is their reasonable labor costs. 
For instance, a quick search on Salary Explorer shows that the average basic salary of a regular customer service and call center agent in Mexico is MXN 22,800, or about $1,280 monthly, or MXN 273,600 ($15,374) yearly. An agent with the same role in the U.S. can cost around $5,400 monthly (or higher depending on skills and experience) or roughly $64,800 yearly. 
These figures show you can save $49,426 ($64,800 minus $15,374) when employing a Mexican agent. Delegating your operations to Mexico lets you enjoy substantial savings. The big salary gap makes your organization more cost-effective, making Mexico an excellent place to outsource work to. 
Mexico's affordable salaries can be traced to the country's modest cost of living. Numbeo notes that Mexico's average monthly living expenses for a single person not renting are estimated at MXN 10,213 ($574). The cost of living and rent in Mexico are lower by 44.7% and 69.9%, respectively, than in the U.S. 
Working with a reliable service provider enables you to enjoy cost efficiency and better investment returns. The BPO company can provide a third-party Mexican team to meet your budget and needs.
Excellent Alternative to Fill the Current Talent Dearth in the U.S. 
Over 71 million American workers resigned from April 2021 through April 2022 due to the "Big Quit" or "Great Resignation." Mexico can be a good place for outsourcing because its large workforce can help address the labor shortage currently impacting the U.S.
Below are the major reasons Americans choose to leave employment:
Insufficient salaries

. American workers receive inadequate fixed payments to cover the essentials. The cost of living in areas near their workplace has increased as the prices of basic goods and services keep rising. Salary raises are not enough to meet the growing expenses.
Global pandemic

. The COVID-19 pandemic is the biggest reason for the shift. Most countries, including the U.S., experienced frequent lockdowns and social distancing regulations. These constraints forced many American workers to prioritize their lives over their careers. They chose to work remotely to continue earning.
The existing domestic labor crunch is one reason U.S. businesses consider Mexico a good place to outsource their operations to. Various American industries have faced higher staff turnover rates, adversely affecting team morale and performance. Many U.S. employers still find it challenging to recruit and retain personnel. 
Sizable Talent Pool to Deliver Top-Quality Services
One primary reason Mexico can be a good place to outsource business processes to is its abundant and competent workforce that excels in engineering and information technology (IT). After receiving undergraduate programs, about half a million students join the labor market each year. Forbes notes that over 130,000 computer science graduates are ready to work annually. 
The hefty supply of mainly young technical professionals is suited for remote work due to their skills in using IT systems, digital devices, and social platforms. These millennial and Generation Z workers are also familiar with American work practices and preferences, allowing them to properly and independently perform tasks. 
Another reason Mexico is a good place for outsourcing is its educational institutions' progress. They train students and produce graduates that can meet global business demands. The country is home to two of the world's most reputable universities, the National Autonomous University of Mexico and the Monterrey Institute of Technology. 
To ensure that Mexico is a good place for you to outsource operations to, working with the right BPO provider is recommended. Third-party providers supply professionals with sufficient and relevant educational levels, hard and soft skills, and work experience. It should offer different services, including: 
Outsourced e-commerce customer service

Administrative support

IT support

Bookkeeping and accounting

Virtual assistance 

Contact center as a service

(CCaaS)

Help desk

Customer service or support

Email and chat

Healthcare outsourcing

Data entry services 
High English Proficiency for a Clear Understanding of Customer Concerns
Among the reasons to explore Mexico as a good place for outsourcing is the third-party contractors' skill in English, the country's most widely spoken non-native language. About 10% of the population, or almost 13 million Mexicans, can speak English to various degrees. Highly proficient speakers are in Jalisco, Querétaro, Nuevo León, and Guadalajara.
Above-average to excellent English-speaking skills make communicating with Mexican professionals simpler for Western clients and customers. The third-party teams understand their requests, concerns, and questions better. They explain tasks and projects more clearly to their clients and help them address problems correctly. 
One reason to consider Mexico an excellent place for outsourcing is that many third-party workers can converse in formal and informal English with almost a neutral accent. They speak it in a slightly nasal and elevated tone compared to a native speaker. Despite this difference, Mexican English is typically more comprehensible than other language variants. 
Due to their proximity to and deep history with the U.S., Mexicans have a firmer grasp of American grammar, phrases, and expressions. This is another reason you should consider Mexico a good place to outsource your work to. Mexican professionals can better recognize the nuances in clients' speech during the engagement. 
Mexican professionals are also fluent in Spanish. A BPO company can provide bilingual agents to help build and enhance customer relationships. Many U.S. companies seek Spanish-speaking workers to accomplish their processes.  
Reduced Operating Costs to Increase Working Capital 
Lower operating costs are one reason to consider Mexico a good place for outsourcing your help desk, bookkeeping, and other back-office outsourcing processes. 
Below are the cost-saving benefits of delegating functions to a BPO provider in Mexico:
Recruitment.

Nearshore outsourcing lets you avoid pricey hiring processes. Your BPO partner manages all the recruitment activities to acquire the right staff. Examples of these activities are job advertisements and applicant screening functions, such as testing, onboarding, and training. 

Salaries

.

Another reason you should explore Mexico as a

good place for outsourced

processes is significantly reduced salary costs. Employing in-house staff entails paying them salaries regularly, even during slow periods. You also shoulder other compensation expenses, including holiday leaves, health insurance, social security, and income taxes. 

Reskilling and upgrading

. The BPO company spends on re-training and upskilling workers to stay ahead of the latest industry developments and best practices. Their skills and technical know-how should be current to address unfamiliar issues. The service provider shoulders the workshop and seminar expenses.

Facilities, supplies, and office space.

Decreased capital or investment expenditure is why you should consider Mexico a

good place for outsourcing.

Subcontracting supplementary activities, such as human resources and

data entry services

, implies that you no longer need to invest in new equipment as the provider has its own infrastructure.
Cultural Similarities for Quicker Customer Rapport
One of the reasons to view Mexico as a good place for outsourcing business processes is its cultural resemblance to the U.S. Many Mexicans have families and relatives who migrated to the U.S. Over 37 million Hispanics, or nearly 62% of the total Latino population in the U.S., are of Mexican descent. 
Check the cultural similarities resulting from this migration:
Government system

. Mexico and the U.S. use the federal and presidential systems. Each nation is grouped into states having a governor and lawmakers. Both are governed by the constitution. 

History

. Mexico and the U.S. had European colonizers. Each country commemorates its independence from foreign rule. Mexico celebrates its independence day every September 16th, while the U.S. remembers its liberation every July 4th. 

Geography

. Both nations have extensive areas, extended shorelines, and racially diverse populations. The weather varies, ranging from scorching desert heat to mountain-cold temperatures. 

Food and drink

. Many Americans enjoy Mexican food such as quesadillas, burritos, and tacos. Mexicans regularly eat U.S.-made food, including burgers, fries, and hot dogs. Both countries favor beer as their beverage. 
You should consider Mexico an excellent place to outsource your work to since third-party Mexican teams are confident and comfortable interacting with Americans, forming closer customer relations. Their cultural sameness gives the nation an edge in back-office and technical support outsourcing over their market rivals.
Expanding Outsourcing Industry for Sustained Business Stability 
Generally, Mexico is a good place for outsourcing, and it has become a well-known outsourcing destination in Latin America. The BPO sector began in the 1990s when telemarketing firms set up shops in Mexico City and other urban areas. 
Call center services account for over 70% of total outsourcing operations. The remaining 30% includes virtual assistance, consulting, and other back-office functions. The BPO sector has grown swiftly over the past years and substantially contributes to the local economy. This growth will continue going forward. 
Statista reports the following about Mexico's outsourcing industry:
Overall revenue is seen to hit

€3.28 billion

($3.57 billion) in 2023.

The total revenue is estimated to exhibit a compound annual growth rate (CAGR) of around 6% in the next five years. The market volume will peak at €4.15 billion ($4.52 billion) in 2027.

The average cost per headcount in the BPO sector is expected to reach €54.30 in 2023.
Another reason to consider Mexico an excellent place for outsourcing is that call center operations are spread across the country, including in Hermosillo, Puerto Vallarta, Monterrey, Baja, Ixtapa, Guadalajara, Tijuana, and Mexico City. These cities provide the highest number of inbound and outbound call center services. 
Supportive Government to Drive Outsourcing Operations
Mexico is a good place to outsource business functions to because of the national government's solid support for the outsourcing industry. 
The following are some initiatives, policies, and partnerships the Mexican government has made to support the BPO sector and other vital industries: 
U.S.-Mexico Cybersecurity Cooperation

. The U.S. and Mexican governments emphasize the need for strong cybersecurity efforts to protect shared supply chains and vital resources. The initiative aims to prevent cybercrime and other online attacks that Mexico mostly experiences. 
Internet para Todos program

. This was launched to comply with the government's goal of universal connectivity. The program harnesses the latest digital technologies, including wireless broadband, fiber optic lines, satellites, and mixed solutions. Faster connectivity is a boon for the BPO industry. 
North American Free Trade Agreement (NAFTA)

. Another reason Mexico is a

good place for outsourcing

is its partnership with rich neighboring countries through NAFTA. The 1994 agreement established a free trade area for Mexico, Canada, and the U.S., increasing foreign investments into the domestic economy and the outsourcing sector.

2021 Amendments to Mexican Labor Law

. This is an extra reason to consider Mexico a

good place to outsource work to

. The amendments add a pro-employee policy to enhance work performance and productivity in the outsourcing sector. The law requires BPO companies to provide workers with year-end bonuses and profit-sharing plans. 
The Bottom Line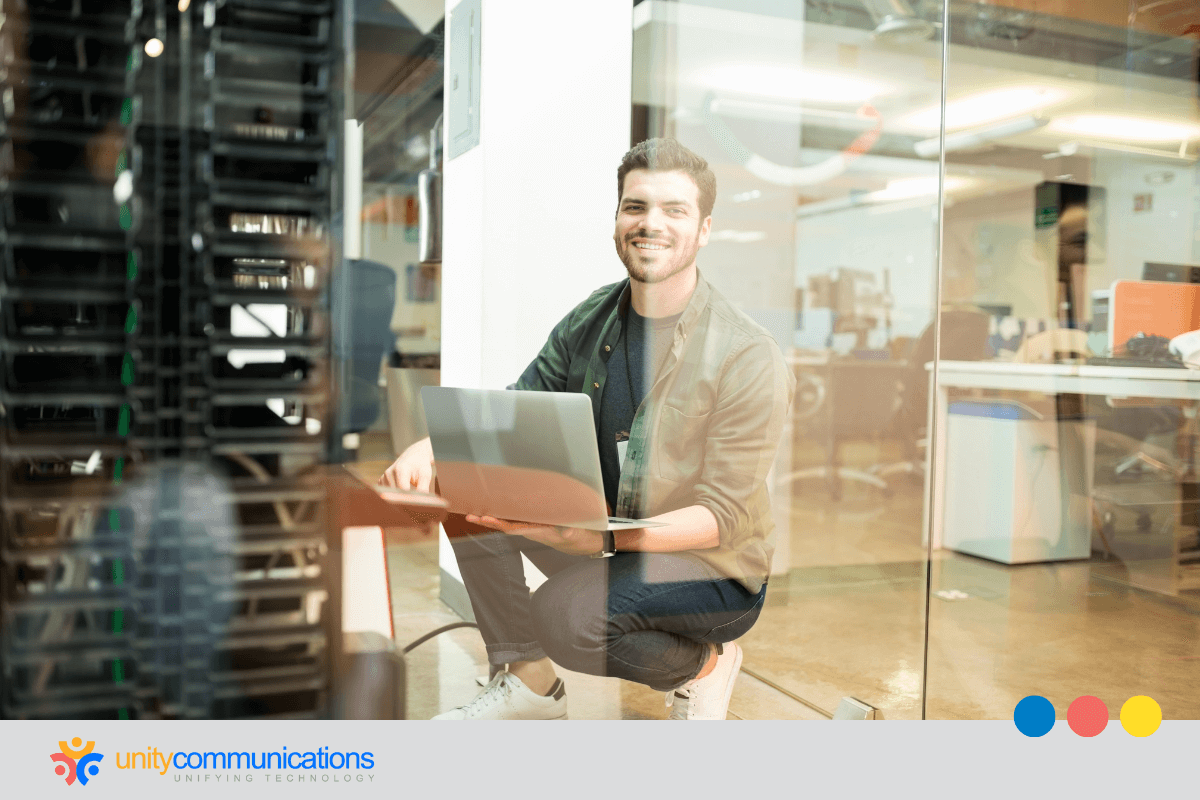 Obtaining nearshoring services from Mexico instead of offshoring services from other regions gives you different benefits. Outsourcing to this country enables you to acquire third-party teams that excel in remote work and deliver excellent customer experiences. 
Additionally, Mexican professionals are ready to work at any time. They are willing to perform tasks and processes at any schedule—during holidays and weekends or at the convenience of clients and end-users, notwithstanding their location. 
Let's connect if you want to learn more about why Mexico is a good place to outsource your work to!