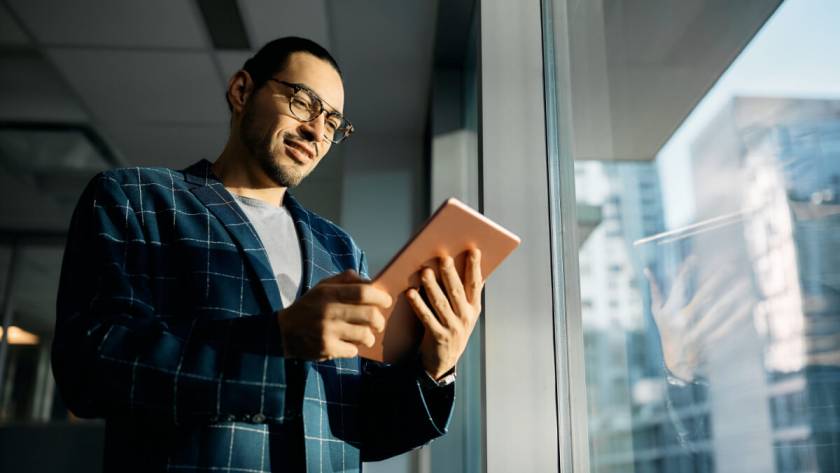 Written by Allie Delos Santos
Business health depends on many factors, including how much it spends on overhead and how much profit it generates. Businesses can increase revenue and minimize expenses by engaging an outsourcing firm to manage secondary business functions such as customer service, technical support, or software development.
Learning to outsource or hire virtual assistants in Mexico and other nearshore destinations can help you make effective decisions.
This article defines nearshore outsourcing and explains best practices for partnering with a nearby outsourcing partner. It also provides real-life examples of companies that are successful in nearshore outsourcing.
What Is Nearshore Outsourcing?

Nearshore outsourcing is a business strategy where you subcontract specific services, tasks, or entire projects to a vendor in a neighboring country. This is similar to outsourcing but different in approach.
What is business process outsourcing (BPO) in the first place? It involves contracting a service with an external provider in general. It is an umbrella term that applies whether the provider is onshore, nearshore, or offshore.
A common example of nearshore outsourcing is an American company working with third-party customer service teams in Mexico or Costa Rica, or a German client delegating software development to Poland or Ukraine.
Businesses showed a clear preference for nearshore outsourcing as early as 2007. And for good reasons—nearshore outsourcing has several perks over doing business tasks in-house and offshore. The main benefits include the following:
Geographical Proximity.

Closer proximity is the biggest advantage of nearshore outsourcing. Time zone differences are rare, with at most a one- to three-hour difference. This enables internal and external teams to collaborate better and communicate better. The strategy also provides more control over the outsourced work than offshore models.

Similar Cultures.

Nonverbal cues, cultural nuances, and societal norms are part of effective communication and language proficiency. Offshore teams are more likely to experience cultural and linguistic barriers. Nearby BPO vendors will likely have the same culture and speak your language, keeping misunderstandings at bay.

Ample Free Time.

While

offshoring cuts costs by up to 70%

, nearshore outsourcing is more efficient without sacrificing expertise and quality. Moreover, establishing a nearshore outsourcing arrangement is easier and faster than setting up an in-house team.

Wide Talent Pool.

Specialized labor is always in high demand, especially in

software development, where employment will grow by 25% from 2021 to 2031

. A report from McKinsey shows that 26% of employers struggle to find skilled technical talent. Nearshore outsourcing is the solution to finding experienced workers without the hassle.
Eight Examples of Nearshore Outsourcing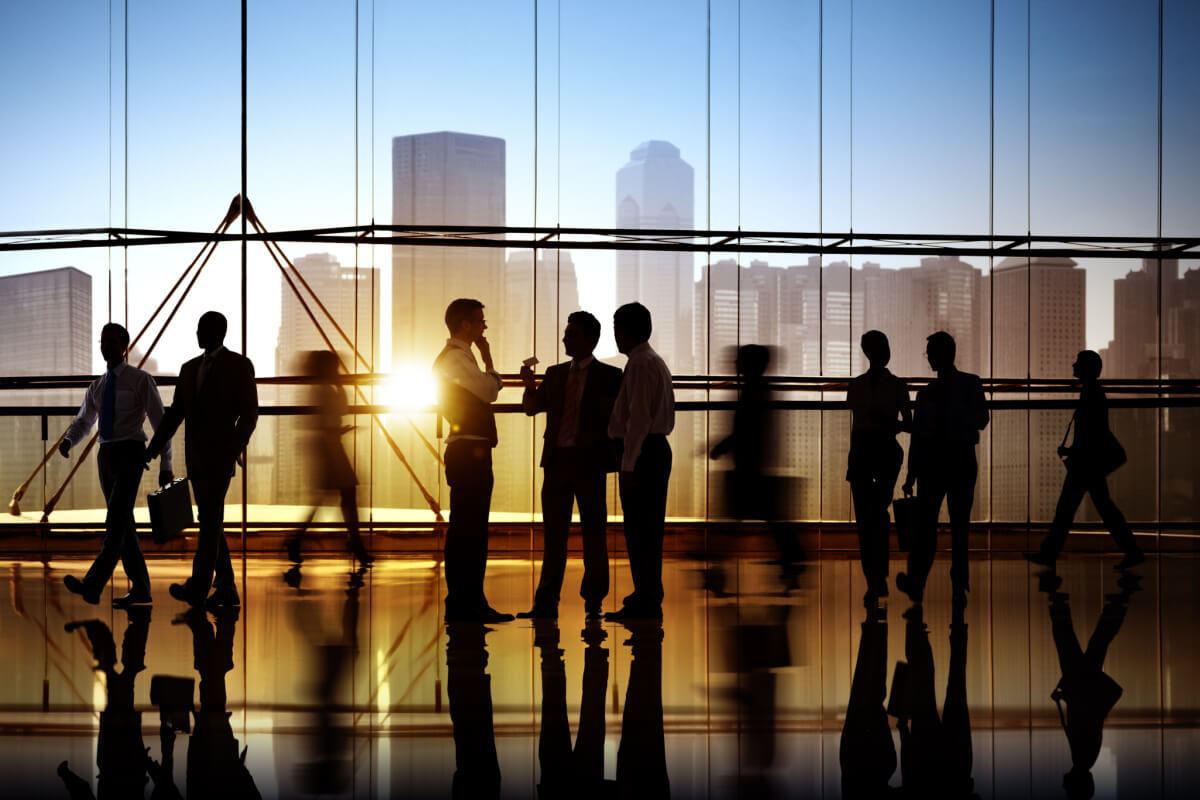 The best way to learn about managing a nearshore outsourcing engagement is to look at the real-life experiences of other companies. Whether it is a contact center as a service (CCaaS) solution or IT support, examining others' success stories helps you make informed outsourcing decisions. Let us look at some examples of nearshore outsourcing.
1. Google's Effective Nearshoring
Knowing full well how costly hiring multiple customer service agents in the United States is, this international tech giant embraced outsourcing. Google used nearshore outsourcing services to deliver a better experience and continuous assistance to its users.
The tech company announced its partnership with a Latin American BPO provider back in 2014. Along with customer support, the company now outsources most of its IT-related tasks to dedicated nearshore teams unrelated to information technology (IT).
2. Slack's Unequaled Branding Outsourcing
Slack, one of the world's most popular project management and virtual workplace tools, is famous for its minimalistic logo and sleek design. Not many people know that the organization outsourced the development of its branding elements to an agency in Canada.
Leveraging foreign designers' expertise, Slack created a memorable logo and built a reputation around it. The company's example is a vote favoring nearshore outsourcing as a strategy to fill skill gaps in a business, even when developing key branding elements.
3. Toyota Motor's Outsourced Automotive Manufacturing
Another example of nearshore outsourcing is when Toyota Motor hired a third party from a neighboring country. Toyota Motor is a Japanese manufacturer of automotive products, selling cars in various parts of the world.
The company engaged a nearshoring provider to build its second production unit in Thailand in 1996. Currently, it operates three manufacturing sites in Thailand. It also built manufacturing plants in Indonesia, India, Venezuela, and other countries.
Competitors such as Suzuki Motors, Honda, Tata Motors, and Mitsubishi quickly followed and built nearshore operations.
4. Inditex's Efficient Retail Outsourcing 
Inditex, a Spanish apparel brand, is the parent company of Zara. Zara is one of the world's biggest and most well-known fashion brands. Sources say Zara offshores about 10% of its production to Turkey and Morocco.
Following Zara, a rising number of apparel brands plan to outsource. According to McKinney's The State of Fashion report, procurement executives expect more than 20% of sourcing volume to be nearshored by 2025.
5. Fexco's Higher ROI as a Result of Nearshore Outsourcing
Fexco is a privately held company in Ireland that provides cutting-edge financial technology (fintech) solutions. However, the company was struggling with several problems. They struggled to find high-quality software professionals; they wanted to rewrite and migrate legacy, mission-critical software; they planned to modernize their tech stack.
The company contracted a BPO company in Spain to create a third-party development team that could achieve its goals. First, the BPO firm assembled a team of developers, which grew to 11 members. Next, they migrated Fexco's legacy system into the cloud-based software and created a central application programming interface (API).
Using the cloud-based API, the outsourcing firm developed progressive software. The goal of the software was to provide a more efficient approach to trading. The result was a modern tech stack and a higher return on investment (ROI) for Fexco.
6. Whirlpool's Strong Supply Chain After Nearshore Manufacturing
Whirlpool is also a successful example of nearshore outsourcing. This well-known American home appliance brand outsourced marketing and manufacturing to Mexico in 1987. Their Mexican facility exports most of their machines to Canada and the U.S.
Mexico's manufacturing industry is popular for its robust capabilities, strong supply chain, and geographical proximity to U.S. markets. Recognizing the advantages of nearshore outsourcing, competitors such as Samsung and LG followed suit.
Whirlpool's nearshore outsourcing strategy enabled the company to minimize costs, improve operational efficiency, and produce high-quality products. They even reported a record performance year in 2021.
7. MWE Lawfirm's Successful Back-Office Outsourcing
The McDermott, Will, and Emery (MWE) law firm hired a BPO company based in Costa Rica for back-office outsourcing. Their outsourcing partner is an expert in combining user experience (UX) with business acumen and cohesive branding strategies.
The law firm outsourced the development of a web platform that incorporates its new branding strategy. They worked with an external team of engineers, content creators, and user experience experts. MWE received the #1 Global Legal Website two years later from the AM Law Global Website Report, outperforming competitors in more than 70 individual categories.  
8. Parkdale Mills' Outsourced Work to Mitigate the Pandemic's Effects
This example of nearshore outsourcing used BPO to distribute production in response to the global pandemic. Parkdale Mills, a North Carolina-based cotton and spun yarn consumer products manufacturer, began nearshore outsourcing during the pandemic's peak.
The strain on the supply chain made them reconsider and diversify. They contracted a third party to build a new yarn-spinning facility in Honduras. This is an example of a company that responds proactively to a global problem.
Six Best Practices for Nearshore Outsourcing
Now that you have real-life examples of nearshore outsourcing, you can use their experiences as a guide. Although nearshore outsourcing is a reliable method for successful business management, approaching it properly is crucial to reap the benefits. Here are six strategies for nearshore outsourcing:
1. Set Clear Goals
A nearshore outsourcing relationship works best when the client and third-party firm understand key priorities. First, list the key functions you want to offload before finding an outsourcing firm. Data entry services are good candidates for nearshore outsourcing because they are not a core competency and do not generate profit or directly affect customers.
Functions worth outsourcing are repetitive and time-consuming tasks or require a special level of expertise you lack in-house. For example, an external encoding team can enter and organize data in a system while the internal team handles analysis and the generation of insights.
2. Find the Right Nearshore Partner
Once you decide to go nearshore, the next step is to find the right partner in neighboring locations. Although searching for a BPO firm is by no means laborious, thanks to the internet, consider this four-point plan to find the right partner for you:
Ensure they have the skills to complete the project on time.

The people working on your project should be qualified and capable of completing the task on time and within budget. Check if they have previous experience working on a similar project.

Assess whether their workflow eases communication.

Communication is crucial for the success of any business relationship. Partner with a firm with excellent communication skills and tools for easy collaboration. The provider should inform you how it plans to organize the project and set expectations tools beforehand.

Check their cyber security protocols.

Assets must be protected from cyberattacks. There should be no room for error—poor security regulations lead to breaches that might hurt your business. Your prospective BPO partner must regularly monitor and perform multiple tests to guarantee that no backdoors are open for cybercriminals.

Verify their reputation in the marketplace.

The best way to tick the three points above is to check in with previous clients who have worked with your potential partner. Check for references and follow up. Your prospective BPO partner can also have testimonials and case studies on its website to guarantee service quality and time frame.
3. Choose an Engagement Model
After choosing an outsourcing partner, you should discuss the best engagement model that suits your organization. Do you need additional capability and only want to hire a few members to join the team? If so, a team extension model might come in handy.
Conversely, you might need to outsource an entire project or build a dedicated team. A team leasing approach or project outsourcing model works best in this case.
Lastly, sign a non-disclosure agreement (NDA) before finalizing the agreement to freely discuss project specifications. This ensures that your information does not reach the wrong parties. 
4. Determine the Nearshore Team's Place in the Company Structure
Assigning an individual or team in-house who will serve as the third-party department's manager is a great way to maintain a good relationship between the nearshore service provider and the client company. The individual will collaborate with the external team's leader and provide feedback from the in-house staff and end customers to improve the overall service.
The person who will manage the nearshore labor relationship must be an expert. For instance, if you do technical support outsourcing, your IT manager should meet with third-party agents regularly to provide training and offer feedback.
5. Select the Right Team Members
The next task is to vet the team members joining you. The mistake you want to avoid in this part is not having a sufficient workforce. It could cause difficulties and complaints within the team. Start with a small third-party team and gradually ramp up to facilitate knowledge transfer because the initial team members will later spread the knowledge to new staff.
Your BPO partner will present you with pre-screened candidates, and you need to vet them based on their skills, years of experience, and communication level. Your BPO partner knows the talent in its location better, so you need to trust and hold it accountable for recruiting team members.
6. Consider Collaboration Needs
Nearshore outsourcing can come with time zone disparities of up to one to three hours. Hence, real-time collaboration between the internal team and external workers can be challenging to organize.
Consider negotiating a contract with your BPO partner that creates common work hours for staff in both companies. With overlapping schedules, the in-house team can answer questions from third-party team members and set up virtual meetings for more in-depth problems. You can also choose a partner only an hour ahead of or behind your time zone.
The Bottom Line
Nearshore outsourcing lets businesses offload business functions to an external provider closer to home, which has many advantages. The main reason companies offshore is to reduce costs and improve efficiency.
As cited above, many companies have tried nearshore outsourcing and yielded excellent results. The examples of nearshore outsourcing above guide any company planning to engage in the strategy.
With similar cultures, closer time zones, and stronger supply chains, nearshore outsourcing is fortifying itself as an ideal way to manage business processes.