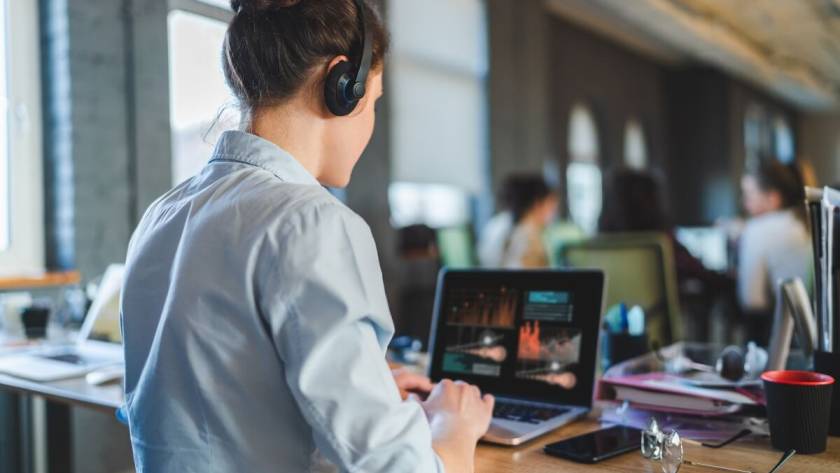 Written by Dion Jay Tality
Poor customer interaction leads to complaints and revenue loss. You need solid customer contact to succeed. That's where contact center technologies come in. Think computer telephony integration (CTI) and customer relationship management (CRM) software.
How we interact with customers has changed. What had started as call centers evolved into contact centers. There's now even a contact center as a service (CCaaS). Customer care now involves multiple channels and more solutions.
Keeping up with the ever-changing contact center industry is tough. Understanding contact center technology and its trends will help. 
Let's dive in. 
Contact Center Technology Overview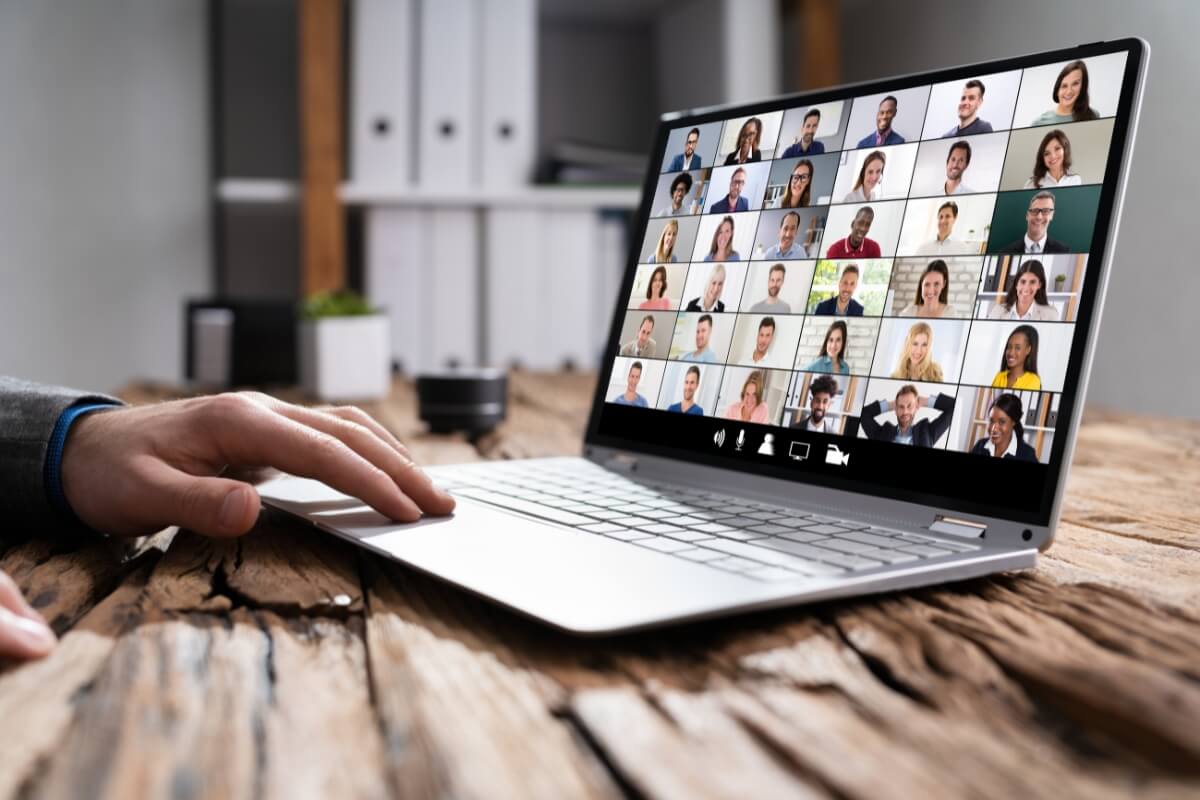 Contact center technology refers to the hardware and software used to define a customer's journey. Such technology ensures that customers can use various channels to reach you.
Technological resources help optimize contact center operations to improve customer service. In addition to offering multiple communication channels, they have many valuable features designed to enhance the customer experience.  
But contact center technologies provide several other benefits such as:
Improving service efficiency

Ensuring service quality

Achieving customer satisfaction

Increasing productivity

Boosting profitability

Reducing operating costs

Scaling a business
Hence, it makes sense for companies to leverage technologies for their contact centers. 
Phone Systems for Contact Centers
More than three-fourths of customers reach customer service through phone calls. Email (20%) and live chat (14%) come next. Thus, phones are still customers' most preferred communication channel.
There are three basic types of business phone systems:
Traditional on-premises private branch exchange (PBX)

VoIP PBX

Hosted VoIP
Here's how a contact center uses a phone system.
Private Branch Exchange:

A PBX uses many telephones under the same network. In the past, companies deployed and installed such systems on-site. Today, however, they upgrade to virtual PBX instead of an on-premises one.
Voice over Internet Protocol:

VoIP has become the standard business phone system. It enables employees to use desk phones to communicate with customers. It even lets them download an app on their mobile phones to assist customers, no matter where they are.
Contact Center Tools and Technologies
According to Hiver, 60% of companies offer more than three channels for customer support:
Phones (83%)

Email (77%)

Chat (42%)

Social media (31%)

Self-service (25%)

Support forums (16%)
A contact center usually incorporates all these channels into a unified platform. It also integrates various tools for workforce empowerment and robust customer contact. Here are some contact center technologies and tools.
Computer Telephony Integration:

CTI enables computers to work with phones. It has advanced features such as automated dialing, automated screen pops, and caller authentication. It also allows incoming and outgoing calls. Lastly, it has call recording, monitoring, data analytics, and reporting.
Customer Relationship Management:

CRM allows companies to record customer data via a centralized platform. This tool enables you to store, sort, and manage customer interactions in a contact center.
Workforce Management Software:

WFM helps workforce analysts record, track, and report customer interactions. It assists in staff forecasting, scheduling, and even hiring new employees.
Campaign Management System:

CMS is ideal for sales and telemarketing. It provides agents with a contact list and customer information for outbound calls.
Email Response Management:

This software acknowledges, analyzes, and sorts emails received from customers. It routes those emails to the appropriate agents for proper handling.
Web Chat Platform:

This real-time system allows customer interaction via a web interface. It even lets chat support specialists handle multiple sessions and assist various customers.
Social Media:

These channels allow businesses to communicate and engage with customers. Companies send automated answers to frequently asked questions (FAQs) on Facebook Messenger.
Key Features of Contact Center Technology
A 2020 Customer Contact Week (CCW) market study forecasted the future of contact centers. The report revealed that digital transformation remains the top priority for customer contact. About 85% of businesses plan to increase their use of digital channels in the next three years.
Thus, expect contact center technology to transform and evolve. Let's look at some of its advanced features.
Automatic Call Distributor:

ACD has an intelligent call routing feature. It forwards incoming calls to available and suitable agents.
Interactive Voice Response:

IVR is an automated phone system provided as a self-service option. It lets callers access needed information without speaking with live representatives.
Queue Callback:

As the name implies, it places customers on the list and calls them back when agents are available. This phone feature helps save customers' time.

Call Recording:

Today, contact centers use cloud-based PBX to record customer calls. This advanced telephony system even allows real-time and asynchronous call monitoring.

Data Analytics:

This contact center technology measures business performance. It collects and analyzes data, helping companies gauge and forecast performance. It aids business reporting and decision-making.
Predictive Dialer:

This feature automatically dials based on a list of contact numbers. It applies to various channels (mobile, text, chat, email, and social media).
Interactive Video (IV):

Contact centers usually integrate IV technology. It enables companies to display videos for promotion, entertainment, or education. Clips play while customers are on hold or wait in line.
Mobile Functionality:

Technologies have paved the way for using mobile phones in business. Apps now allow contact centers to assist customers via their agents' mobile phones. They serve as an ideal backup in case of a business disruption.
Session Initiation Protocol (SIP) Trunking:

This system applies to contact centers using PBX. It allows you to connect your existing on-premises phone system to VoIP. This way, it receives and routes calls via the internet.
17 Contact Center Technology Trends To Watch out For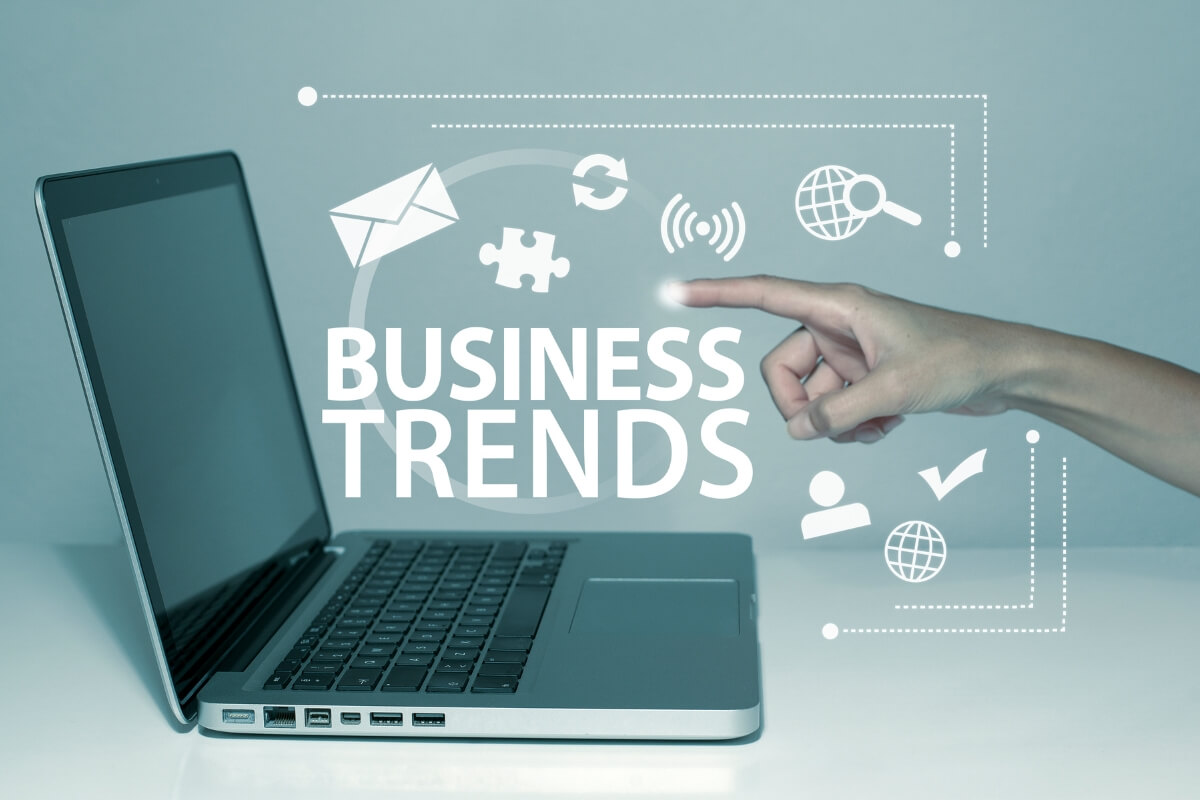 According to Grand View Research, the global contact center market was worth almost $4 billion in 2021. It might grow to $17.12 billion by 2030 with a compound annual growth rate (CAGR) of 18.24%.
Market growth is due to the use of advanced technologies. Companies adopt them to optimize interaction, enhance customer experience, and ensure continuous operation.
Let's explore the trends in contact center technology.
1. Omnichannel Solution Accessibility
Thanks to technological advancements, call centers have transformed into contact centers. Today, businesses use more than one channel for customer contact. However, the contact center industry shows no signs of slowing down this year or in the future.
Omnichannel solutions have recently become the norm. More than half of companies conduct customer interaction across three or more channels. Of course, most of them employ phone, email, and chat support. But they also provide customer support via social media and self-service portals.
2. Remote Support
Telecommuting gradually gained traction in recent years. The pandemic has further amplified its value in business. Almost 70% of full-time American employees have worked remotely amid the crisis. Also, employers have adjusted their workplaces to offer a hybrid work setup.
Advanced communication technologies have made remote work possible. Working offsite might look challenging for employees and customers at the outset. But 90% of employees said they were more productive working from home than in the office. Also, 84% said they would be happier working remotely for good.
3. Cloud Contact Centers
The contact center as a service (CCaaS) market has become increasingly popular. It's a cloud-based communication technology for enhancing customer experience. This solution allows you to buy the technology while your provider hosts it in a remote data center.
Expect many companies to employ the CCaaS solution this year. Why? For one, it offers customers multiple channels. It also provides employees with collaboration tools on a centralized platform. Lastly, it enables recording, monitoring, analyzing, and reporting customer interaction.
4. Unified Communications
The rise of remote work and workforce optimization call for unified communications. Enter UCaaS, which stands for Unified Communications as a Service. It's a cloud-based model offering a variety of communication and collaboration tools. This employee-focused technology seeks to improve internal business interaction.
The global UCaaS market size might grow from nearly $29 billion in 2021 to almost $70 billion by 2028 at a 13.4% CAGR. Expect companies to adopt UCaaS platforms. They incorporate videoconferencing, audio conferencing, messaging, and some collaboration tools. The goal is to place seamless and adaptive technologies into the hands of any business.
5. Seamless Recording and Monitoring
Recording and monitoring are some of the standard features in contact centers. They don't apply only to phone calls. Even customer interactions via email and chat support get recorded and monitored. These features allow quality analysts to review those interactions.
Expect more and more companies to adopt these features. They help track employees, improve performance, and optimize contact center operations. The end goal is to improve customer experience and achieve customer satisfaction.
6. Technology for Quality Assurance
Quality assurance is a crucial part of the overall contact center operation. Aside from efficiency and customer satisfaction, businesses ensure quality customer service. That's why contact centers usually have a team of quality analysts (QAs). They monitor customer contact to ensure service quality and compliance.
Enter quality assurance technology. QA teams use software to record, track, and report agents' performance. They add key performance indicators (KPIs) and measure performance against them. Such technology allows for seamless QA tracking and reporting.
7. Digital Scorecards
Scorecards are standard in contact centers. Companies use them for evaluating agents, customer experience, and business performance. Gone are the days when companies used spreadsheets for this. Today, they capitalize on digital scorecards for their contact center operations.
A digital scorecard allows for more seamless tracking. Also, it automatically calculates agents' scores for more accurate reporting. So companies should use this tool to optimize contact center operations.
8. Automation and AI Integration
Some leading technologies in today's contact centers are automation and artificial intelligence (AI). Automation helps agents by removing manual work and increasing efficiency. On the other hand, AI makes technologies more intelligent, allowing business forecasting and reporting.
Deloitte says that 56% of global business services (GBS) companies have already automated their processes, while 33% plan to do so. Also, 58% have optimized business reporting, with 30% planning to do so. Lastly, 28% of businesses have already used analytics, while 22% plan to do so.
9. Predictive Analytics and Data Reporting
With AI and automation, contact centers perform business analysis and reporting. They employ predictive analytics and reporting software to see patterns and identify trends. This digital tool helps with business forecasting and decision-making.
Businesses will continue to use this technology to gauge performance. For instance, they'll track agents' service efficiency, performance quality, and customer satisfaction. That will help them identify and address problems and improve overall performance.
10. Voice and Text Analytics
Aside from predictive analytics, contact centers also use voice and text analytics. Voice analytics is speech recognition software combined with pattern and text analysis. Meanwhile, text analytics analyzes written words in live chat, email, and social media channels.
Both technologies help you assess and understand customer interaction. They not only monitor messages sent to customers, they also analyze patterns. That will help you make sound business decisions. Many companies will soon incorporate these tools into their contact center operations.
11. Intelligent Customer Routing
Contact centers have more than one channel for customer support. Manually routing customers to the right channel and suitable agents is challenging. Here's where customer routing comes in, typically integrated into contact center technologies.
CTIs have an ACD that routes calls to available agents. Also, web chat platforms allow real-time interaction between employees and customers. Lastly, email management software receives messages and routes them to suitable agents.
12. Self-service Support
Did you know that 88% of U.S. consumers expect businesses to offer online self-service support? According to Statista, 69% said they had used a self-service portal for customer service. While this option has become popular, the pandemic has amplified its need.
This year, expect more and more companies to start offering self-service support. IVR is a perfect example of this technology used in a call center. Even simple resource guides and online FAQs help customers with their needs. Thus, contact centers should have a self-service portal as one of their channels.
13. Online Security and Data Privacy
Online security and data privacy are some of the biggest concerns in the industry. Why? Employees communicate and interact with customers via the internet. Also, many companies outsource their contact centers to third-party service providers. So online security and data privacy become top priorities.
Unfortunately, cyberattacks are prevalent in this digital era. Think of malware, phishing, and denial of service attacks that can risk customer and business data. That's why 50% of small and mid-sized businesses have implemented cybersecurity measures. Expect more and more companies to do the same in the years to come.
14. Social Media Customer Service
Datareportal's July 2022 Global Review shows that 4.7 billion people worldwide are now social media users. This number equates to more than half of the world's population (59%). Facebook tops the list with 2.936 billion active users, followed by YouTube (2.476 billion) and WhatsApp (2 billion). Also, consider Instagram, WeChat, TikTok, Messenger, Telegram, and more.
What do these statistics imply? Customers live and breathe on social media. Businesses should leverage these channels to interact and engage with customers. This year, many companies have started using social media for customer support. They use this platform as one of their communication channels for contact centers.
15. Customer Journey Mapping Technology
Tracking customer journeys in business is crucial. This will help you make sound business decisions for winning and keeping customers. Real-time customer journey mapping is a recent technology used in contact centers.
Analytics helps agents see customer journeys. This software helps them understand customer needs and provides personalized support. Specialists see how frequently customers visit your business website and what they do. They'll know the products or services they view or click on and what they offer.
16. Chatbots
We've seen the use of chatbots in recent years. Visit any business website, and an AI-powered chatbot is ready to assist you. It answers commonly asked questions about a business and its products or services.
Chatbots are becoming smarter and smarter. They are more conversational, human-like, and helpful. Thus, they are vital to your business website. Provide this option as one of your communication channels for your contact center.
17. Contact Center Learning and Development
Constant learning and development are the key to success. As such, contact center training is imperative for business. But it isn't only for newly hired employees; it also applies to existing agents. That's where a learning management system (LMS) comes in.
Today, many companies incorporate this software into their contact center training. LMS allows you to create courses and add assessments. It also enables you to monitor performance, create reports, and manage training operations. Lastly, it automates and scales training to meet contact center needs. Expect more and more businesses to take advantage of this technology.
The Bottom Line
Contact centers have come a long way. Businesses should capitalize on the latest communication channels for their front-office functions. Thus, take advantage of contact center technologies.
But before taking the plunge, understand what they are and how they work. Make sure to consider the valuable information discussed above. More importantly, incorporate the latest technological trends into your contact center operation.
The latest technologies will scale your operation, whether building an in-house contact center or outsourcing to a third party. Ultimately, they will improve your customer interaction and boost your business.