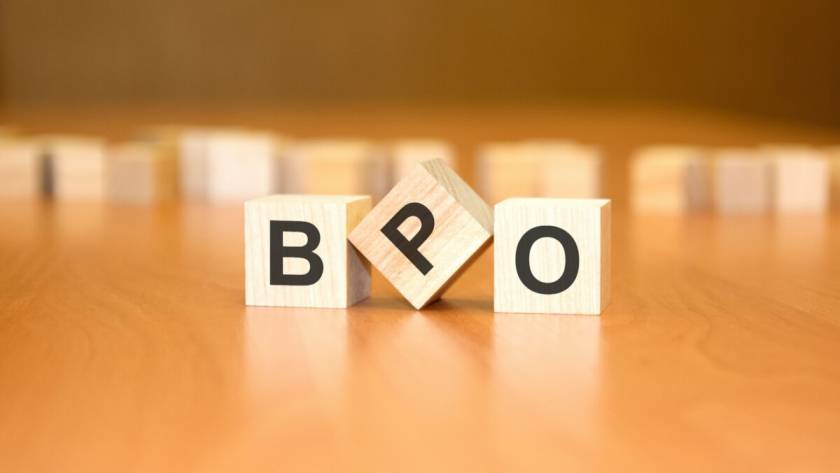 Written by Dion Jay Tality
Business process outsourcing (BPO) has become integral to today's business landscape. Companies that engage in BPO typically outsource some of their front- and back-office functions to third-party service providers.
However, some companies don't know what BPO means, especially those looking to outsource for the first time. Even those who already work with BPO companies may not understand its implications for their businesses.
This page covers the meaning of BPO, including how it works and why companies outsource. Learn about BPO service types and examples and about industries that employ BPO. Finally, explore the main outsourcing types and their pros and cons.
What Is Business Process Outsourcing?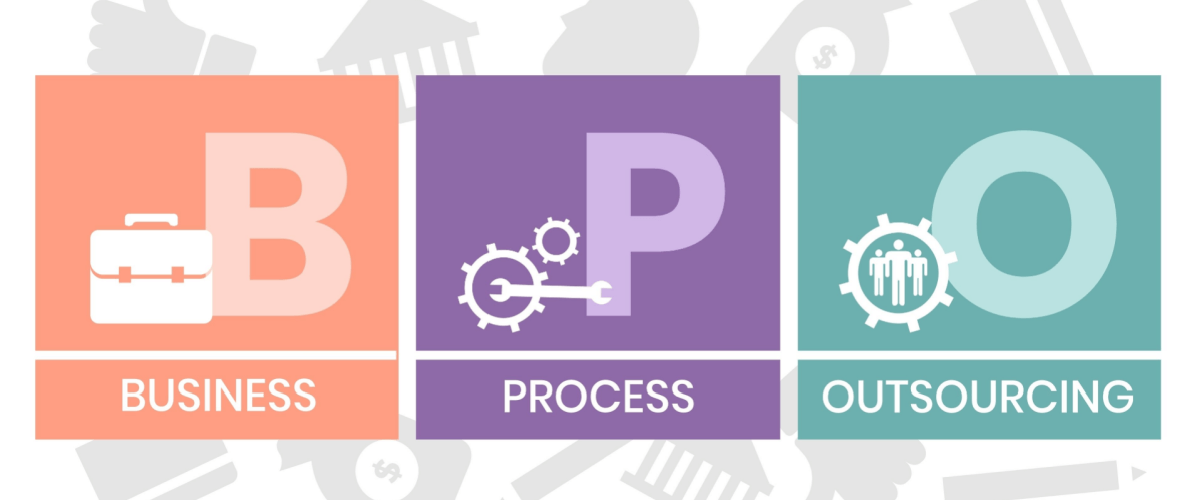 Business process outsourcing is entrusting some of your company's business operations to an external vendor.  You hire a third-party service provider to handle certain business processes, functions, or tasks. 
Some people immediately equate BPO to call centers. But BPO – while it includes call centers – encompasses many additional operations. 
BPO covers two primary business functions: front office and back office. The front office works directly with customers – a call center is one type of front office operation. On the other hand, the back office provides support services and performs administrative tasks. A BPO can provide back office support to companies too.
A Brief BPO History
Outsourcing started between the 19th and 20th centuries. Businesses used other companies' human resources and machinery to ensure continuous operations. Outsourcing then became a primary component of the manufacturing industry in the 1950s. However, key players in the industry coined "outsourcing" only in 1981. 
Outsourcing quickly became a growing business strategy in the late 1980s and a crucial part of the global economy in the 1990s. Soon the BPO sector expanded worldwide. BPO companies started offering onshore, offshore, and nearshore services.
Today, the BPO industry has grown by leaps and bounds with no signs of stopping or slowing down. The global BPO market was worth nearly $246 billion in 2021 and could hit $525.2 billion by 2030.
How BPO Works and Why Companies Outsource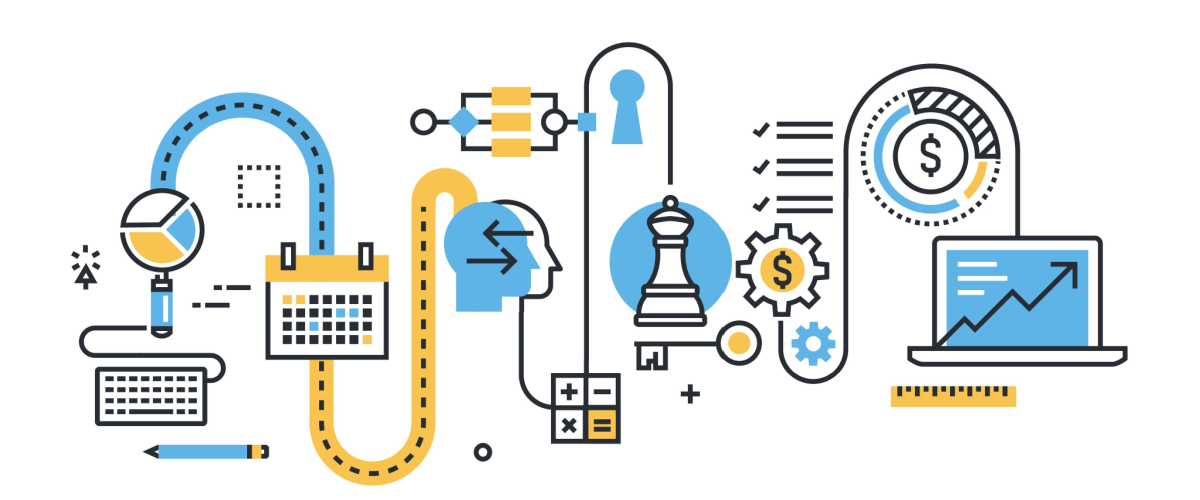 For a more in-depth understanding of BPO, look into how outsourcing works. Find out why some companies outsource.
Understanding BPO Processes
How does a company determine its need to use BPO processes? You need to assess and identify business functions to outsource. From there, hire a BPO company to match your needs and let it run some parts of your operation.
Still, BPO, for long-term planning and implementation, requires deliberate action and sound business decisions to be effective. 
The steps involved in outsourcing are:
Identifying business problems

Determining business functions to outsource

Setting BPO goals and objectives

Looking for a BPO service provider

Screening BPO prospects (based on credentials, resources, reputation, and pricing)

Hiring a BPO company

Setting a service-level contract agreement

Starting BPO operations and executing business strategies

Monitoring outsourcing progress and development.  
Exploring BPO Statistics
Generally, companies outsource to reduce operating costs. However, some companies outsource for other reasons. Below are some BPO industry statistics that can help you make informed decisions. 
45% of global corporations plan to

outsource more work due to the pandemic

. (NTT)

48% of business leaders acknowledge the need to optimize their work environment and choose to outsource. (NTT)

55% of organizations rely on third-party service providers to reduce security risks. (NTT)

32% of organizations use BPO services to boost security, while 30% do so to improve operational efficiency and 29% to increase performance and availability. (NTT)

54% of businesses use BPO services to

connect with customers

. (Fortunly)

24% of small businesses outsource to

boost efficiency

, and 18% do so to receive assistance. (Clutch)

Companies outsource to

leverage tools and technologies

: 68% for cloud, 64% for robotic process automation (RPA), and 55% for single-instance ERP. (Findstack)
General Types of BPO Services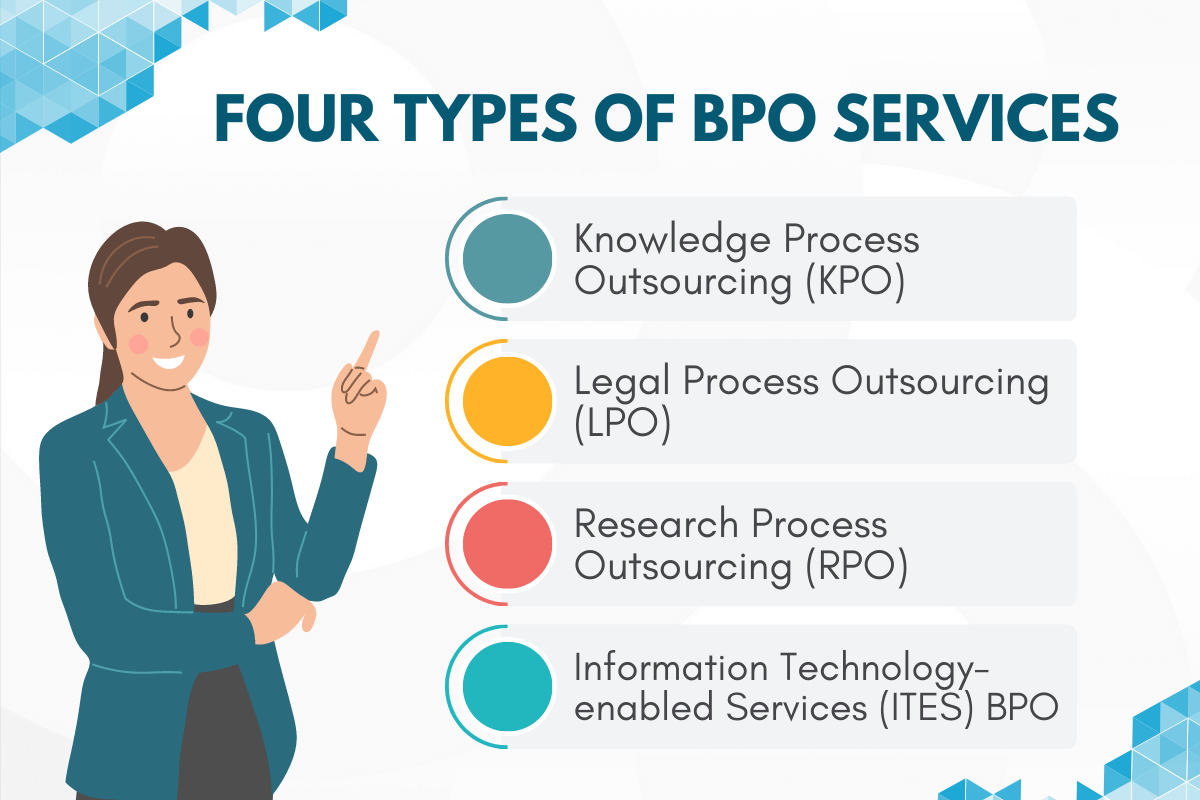 BPO services have four types. Let's take a brief look at them. 
Knowledge Process Outsourcing (KPO).

This BPO service entails providing expertise and leveraging industry knowledge. A BPO company with a team of experts can help scale and grow your business.
Legal Process Outsourcing (LPO).

This service involves outsourcing legal-related matters, including business licensing, contract writing, and legal research and advice. The BPO firm specialists have law-related educational backgrounds, expertise, and specializations.
Research Process Outsourcing (RPO).

This service is about research and development (R&D) and applies to biotechnology, financial investment, and digital marketing. Experts will handle your research and analysis to ensure accuracy.
Information Technology-enabled Services (ITES) BPO.

This service centers on IT support functions, covering network management, software updates, hardware installation, troubleshooting, help desk, and more. You are guaranteed experts to address your IT needs. 
Primary Types of Outsourcing
Outsourcing types can also be based on the location of the BPO company. Below are three outsourcing types by location. 
Offshoring.

This outsourcing involves overseas BPO companies. For instance, a U.S.-based company hires a BPO service provider in Asia.

Cost reduction

is usually the top reason for offshoring.
Onshore Outsourcing.

This outsourcing involves a BPO company in the same country of operation as the hiring company. For example, an e-commerce business in the U.S. hires a digital marketing agency also in the U.S. to promote its products. Onshoring is a practical solution if you don't have the workforce, technology, and resources for continuous and seamless operations.
Nearshore Outsourcing

. This outsourcing is working with a BPO company operating in a nearby country. For instance, a U.S.-based company works with a call center in Mexico for its bilingual customer service. A

move to Latin American countries

is one of the latest BPO trends. 
Business Functions Typically Outsourced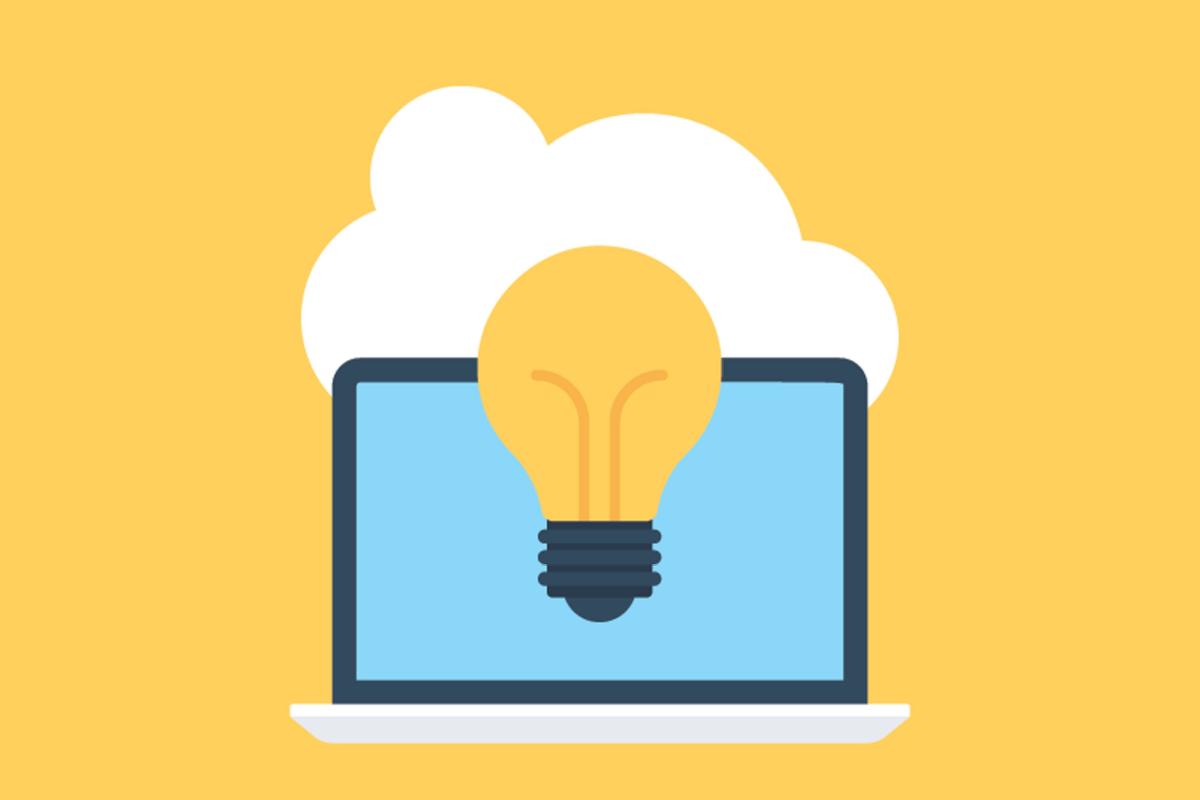 Business operations involve several functions that you can outsource. The usual functions that most companies outsource to BPO companies include:
Front-office BPO
The front office refers to client-facing business functions. It involves employees interacting directly with customers.
Customer Service:

BPO representatives assist agents via phone calls, live chat, or email. They answer customer questions, process requests, provide updates, and handle complaints. 
Sales:

Sales representatives directly contact potential customers to sell products or services. BPO companies usually have

BPO learning centers

they use to train employees and hone their skills in telemarketing.
Technical Support:

Specialists provide customer assistance with anything technical. The BPO services can range from something as simple as fixing minor phone issues to work as complex as troubleshooting computers. 
Back-office BPO
Unlike front office tasks, back office tasks aren't client-facing. However, the back-office personnel perform essential administrative tasks and support services.
Finance and Accounting:

Outsourcing finance

and accounting services is common among companies. They hire BPO services to use certified accountants and accounting software. This way, they can optimize their bookkeeping and accounting processes to increase efficiency and reduce margins of errors.
Data Entry:

Company personnel turn data into a digital format and input it into a computer. They also organize, manage, and protect these pieces of information. Data entry can be tedious and requires privacy and security, so outsourcing is ideal.
IT Support:

IT functions include troubleshooting, network management, hardware deployment, software updates, and IT help desks.  More companies are outsourcing this service, and the global IT outsourcing market might

hit $395 billion

this year, growing further with a compound annual growth rate (CAGR) of 8.26% until 2027. 
E-commerce Inventory Management: 

Inventory refers to raw materials and finished products. Its management involves obtaining raw materials, producing products, storing goods, fulfilling orders, and shipping products to customers. 
How Industries Use BPO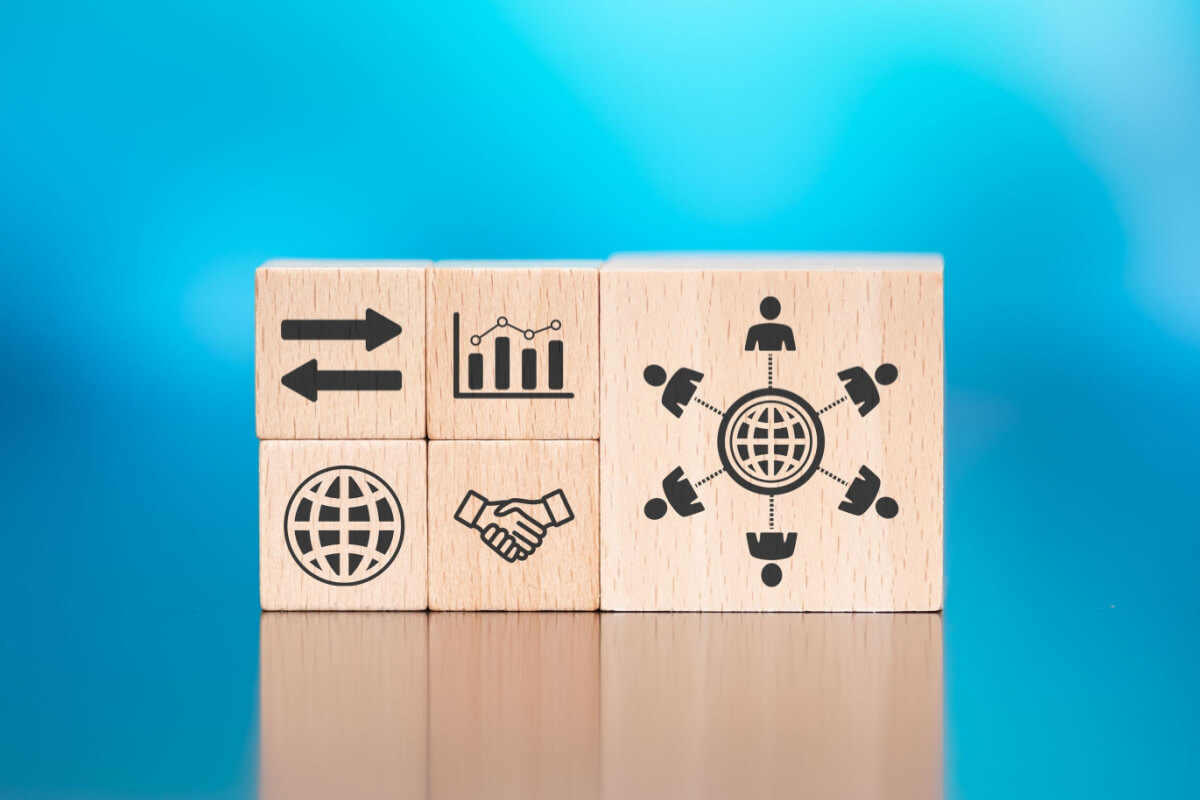 In a study on the global outsourcing segment, Grand View Research analyzed and forecasted the BPO market from 2020 to 2030 based on service types, end-use outlooks, regional insights, and key companies.
The top industries employing BPO services include:
BFSI
BFSI is banking, financial services, and insurance. Almost all financial institutions outsource parts of their business operations to external vendors. 
For instance, Wells Fargo holds many offices in different countries. This Fortune 500 company outsources its customer service, billing and collections, and sales and marketing to third-party service providers.
The BFSI segment is the fastest-growing BPO sector. It could have a CAGR of over 9% from 2022 to 2030. Expect BFSI to outsource other business operations such as asset and investment management, in the years to come.
IT and Telecommunications
The information technology (IT) and telecommunications segment had the biggest revenue share in 2021. It accounted for 34% of the total BPO market in 2021. This growth is due to global modernization and the prevalence of IT companies worldwide. 
In addition, the world faces an increasing demand for internet connectivity, security, and the latest tools and technology. Outsourcing can be the best solution for supplying these demands.
Furthermore, telecommunications companies prefer to outsource several business operations ranging from customer service to finance and accounting.
Healthcare
In recent years, the healthcare sector has ventured into outsourcing. Some businesses in the industry subcontract their non-core operations to external vendors. 
Big hospitals, outpatient facilities, diagnostic clinics, laboratories, doctor's offices, and dental clinics take advantage of BPO services. They outsource front-office functions such as telehealth services and remote patient monitoring (RPM). Also outsourced are back-office functions such as accounting, invoice processing, and claims management.
The pandemic has also led to healthcare innovations and alternative solutions through outsourcing. The global healthcare BPO market might reach $468.5 billion by 2026, with a CAGR of approximately 9.6%.
Retail and E-commerce
Retail outsourcing involves outsourcing retail sales, warehouse operations, and shipping or delivery. The Coca-Cola Company, for instance, has bottling partners around the world that cater to global consumers.
In recent years, however, e-commerce has become increasingly popular, and the pandemic has accelerated online purchasing. Online retail sales have soared, from around $2 trillion in 2019 to $2.5 trillion in 2020 and to almost $3 trillion in 2021.
The pandemic has also paved the way for e-commerce outsourcing. Click-and-order stores rely on BPO services. They outsource business functions such as data entry and order fulfillment. Content creation, social media management, and web development are part of what online businesses outsource.
Manufacturing
A 20/20 View reports that 84% of companies subcontract manufacturing. The report notes that 25% of these companies outsource over 50% of their manufacturing processes.
Outsourcing manufacturing started as early as the 1950s. Companies relied on other firms to use their resources and ensure continuous production. In recent years, outsourcing manufacturing has become a well-established business solution. Many companies partner with manufacturing and logistics firms to handle certain business operations. 
About half of these companies outsource to reduce manufacturing costs and leverage expertise. Others do so to grow and expand their businesses and boost business agility and responsiveness. They want to take advantage of product designs and achieve regional or local expansion.
Potential Benefits and Drawbacks of BPO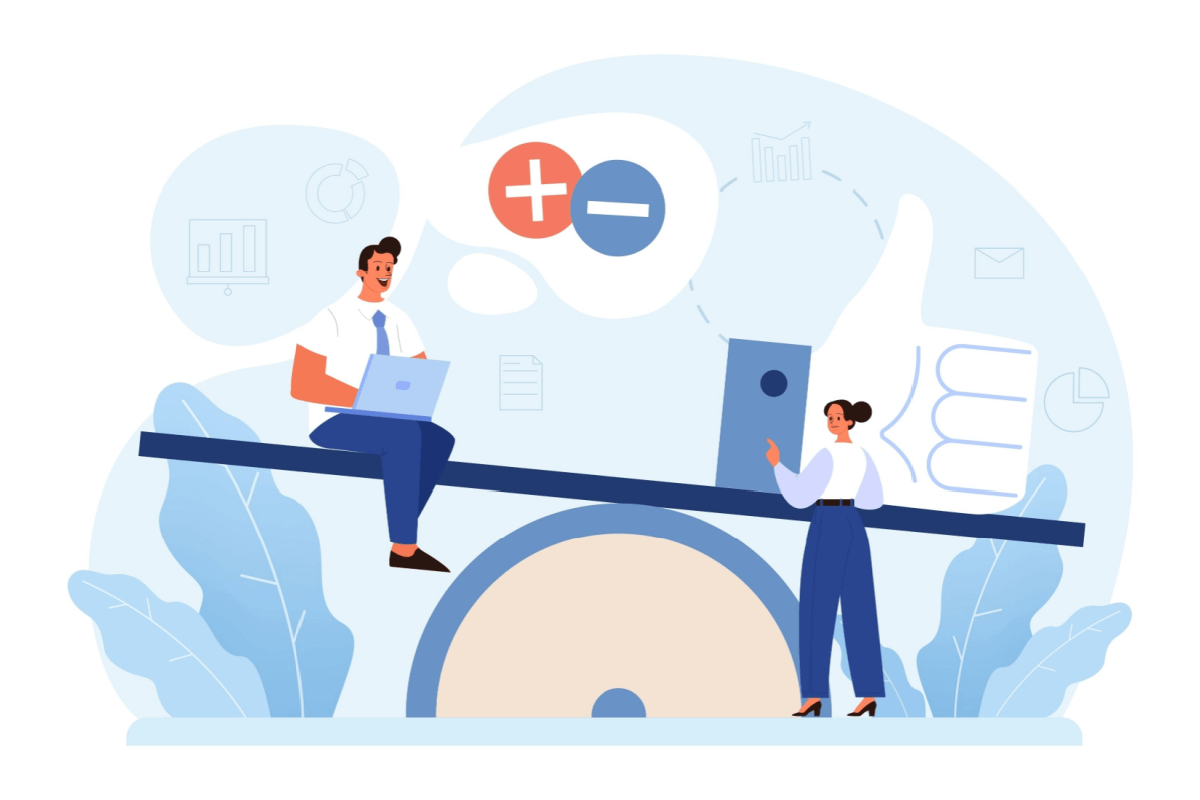 Business process outsourcing comes with several benefits. That's why businesses of all sizes have taken the plunge into outsourcing. Twenty-seven percent of small companies outsourced a business function in 2019, and startups are encouraged to do so this year.
But some companies and enterprises might work with the wrong BPO service providers. Others might decide to outsource processes inappropriate for their businesses.
Here are the advantages and disadvantages that will help you decide on outsourcing initiatives. 
Advantages
Let's look at the potential benefits of hiring BPO services.
1. Focus on Core Competencies
Large companies have various business processes, often mundane and cumbersome but essential nonetheless. Outsourcing lets you leave repetitive, tedious tasks to BPO agents while focusing on your core functions.
Additionally, startups and small companies can entrust major business operations to third-party service providers. These providers can help them grow and expand.
2. Financial Stability
Informed outsourcing decisions can lead to stable business finances. Outsourcing can reduce labor and production costs, particularly if you turn to offshore.
Also, outsourcing gives you access to a solid workforce. These trained employees – if used for front-office work – can help increase your bottom line by winning new customers and retaining old ones. Working with the right BPO company can translate to financial stability.
3. Flexibility and Agility
Businesses need to be flexible and agile to survive and thrive in this digital era. Companies of all sizes face an ever-changing landscape, made more complicated by evolving consumer demands and advancing technologies.
BPO service providers are flexible in their business approaches, strategies, and practices. Outsourcing lets you capitalize on their business flexibility and agility.
4. Service Quality and Efficiency
BPO service providers usually have a robust workforce, the latest technology, and vital resources. BPO companies train employees and hone their skills. They also invest in digital tools such as automation, AI, cloud computing, and progressive web apps. 
A solid workforce can optimize your business processes. The latest technology can also streamline your workflows. Ultimately, BPO providers can help boost your service efficiency and quality.
5. Increased Profitability
Outsourcing gives you access to global talent, technology, and resources. It also improves your service quality, efficiency, and overall productivity. 
Improved services can translate into greater customer satisfaction and loyalty and lead to an increase in your bottom line.
6. Business Scalability and Growth
BPO service providers usually have a team of industry experts and a competent workforce. They also have the latest tools and technologies required for business in this digital era.
Outsourcing allows you to capitalize on the third party's resources. To that end, a BPO company can help scale and grow your business.
Disadvantages
Let's look at some potential drawbacks of hiring BPO services.
1. Partnership Barriers
Partnering with a BPO service provider exposes you to cultural differences and sometimes to communication barriers. It becomes more apparent when you choose offshore and nearshore outsourcing.
Study the differences between the two countries before outsourcing. Most importantly, be open to accepting differences. Exposing employees to cultural differences and enhancing their communication skills will help address this problem in a BPO partnership.
2. Breach of Privacy and Security
Outsourcing can also mean entrusting your business data and customer information to a third-party service provider. With growing cybersecurity attacks, you might fall prey to privacy breaches and security issues.
Choose a BPO company with robust privacy and security measures to ensure your data security. 
3. Overdependence on External Vendors
Outsourcing means creating a business partnership. A BPO company handles business operations while also getting involved in some business decisions.
Unfortunately, some companies become overly dependent on their BPO service providers. They simply leave their business operations and decisions to these providers, often leading to business chaos and failure.
When outsourcing, ensure constant communication and collaboration with your BPO service provider. You should also set business goals and key metrics and ensure your hired provider aligns with them. After all, outsourcing is about pursuing a partnership.
4. No Complete Control
Since outsourcing involves entrusting business functions to a third-party service provider, you allow them to oversee a portion of your business operations, make decisions, and implement certain practices. It means that you no longer have full control.
Problems in this area begin when you choose the wrong BPO partner. You might choose one that does not match your industry, business type, or company size. Your business operations incur risks rather than scale and grow your business. 
Also, if you don't constantly communicate and collaborate with your BPO partner, they might not align their business strategies and practices with your business goals and objectives. This can be a recipe for business chaos and lead to BPO failure.
5. Compliance With Rules and Regulations
When employing offshoring or nearshore outsourcing, your business is subject to the laws of your BPO partner's country. Its governmental policies often have an impact on business operations. 
Research and do your due diligence on the country's policies before sealing a contract with a third-party service provider. Ensure that these policies don't only protect the people (or your employees). They must also have your best interests because your business helps bolster the country's economy.
6. Business Disruption
Having all your business operations handled in-house is more costly and may seem to have fewer risks. When a business disaster strikes, you feel you can take urgent action and make immediate resolutions. In reality, most businesses are unprepared for a disaster in their own backyard. 
When you outsource, you are reliant on the BPO provider to assess and deal with the impacts of disaster or disruption in their country. A typhoon in Asia, for instance, can affect your call center operations.
Choose a BPO provider that understands how to address such issues. Work with your BPO provider to set a contingency plan. It's better to be prepared than sorry for a positive business process outsourcing result.
The Bottom Line
Business process outsourcing is a viable solution for reducing operating costs. You can focus on core functions and gain a reliable workforce, technology, and resources through outsourcing. The BPO industry plays a crucial role in business today.
Whether you're outsourcing for the first time or looking to expand your BPO endeavors, fully understand the meaning of BPO. Perform due diligence before hiring a BPO service provider and think through critically about what you want to outsource and why.
By partnering with the right BPO service provider, you'll boost your service efficiency, quality, and productivity. You'll not only improve customer satisfaction, you'll also improve your business's operations over time while reducing costs.