E-commerce companies of any type and size need customer service to interact with online buyers and shoppers. Customer support is a critical process that contributes to your web-based business's success.
Outsourcing can help advance your customer service. But do you know how to get the best customer service outsourcing for your e-commerce business?
This easy-to-understand article will guide you through outsourcing to improve your customer service operations. Read on to learn more.
What Is Customer Service Outsourcing for E-commerce?
E-commerce customer service outsourcing is when an online retailer hires a third-party vendor, such as a business process outsourcing (BPO) company, to handle the retailer's customer-related processes.
The tasks include helping customers with buying decisions and recommending which service or product to purchase.
The external service provider also addresses customer concerns, questions, orders, and any other issues associated with your product or service. It provides communication services between customers and your business to enhance customer satisfaction and encourage repeat sales.
A BPO firm's responsibility is to attend to customer needs to help your business grow. Its goal is to generate and enhance brand loyalty so that online buyers will continue purchasing or using your products or services. It skillfully deals with issues, criticism, complaints, and other unpleasant situations that are normal in customer service operations.
With outsourced e-commerce customer service, online companies can operate more smoothly and competently. Delegating customer support to call center service providers increases an online retailer's chance of thriving in the intensely competitive e-commerce market.
Electronic marketplaces teem with millions of sellers offering similar products and services. One main differentiator in a homogeneous market is customer service. Outsourcing this vital function to a third-party service provider enables you to deliver an excellent customer experience and help you rise above the competition.
How Does Customer Service Outsourcing for E-commerce Work?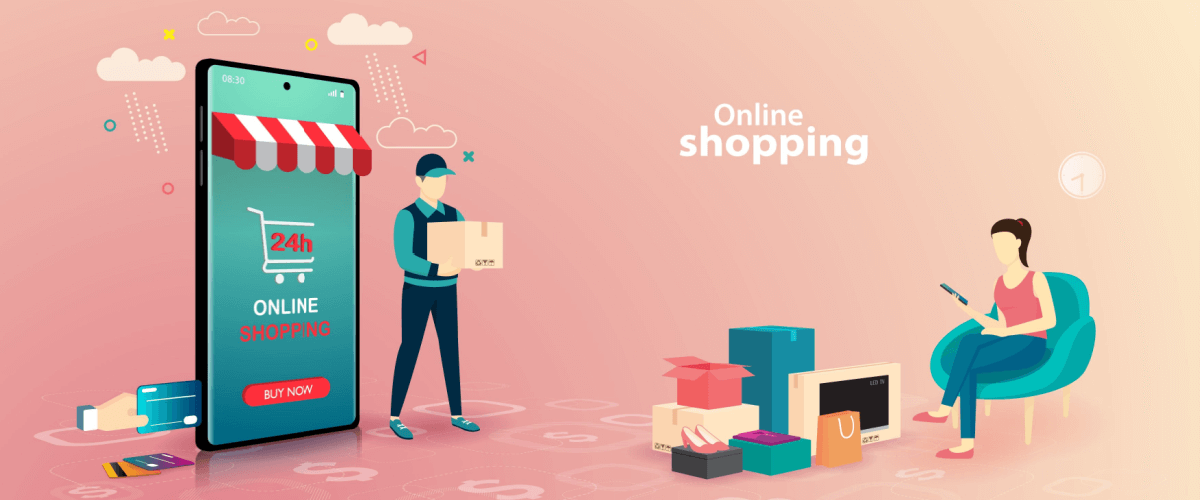 When outsourcing customer service, your first step is to prepare a request for proposal (RFP) or a request for quote (RFQ). You invite BPO firms to send price quotes and bid on the work. Requesting some call center companies to bid on the tasks means obtaining the best service at the most reasonable price.
Sharing the RFP or RFQ with the potential outsourcing partners allows you to identify the ideal one that can meet your business requirements, including the service, price, technology, and location. The BPO company that you can work with can be based locally or overseas.
You review the proposal received from each vendor and determine the benefits, risks, and outcomes. Afterward, you pick the right partner and negotiate a contract. Once a deal is made, a service-level agreement (SLA) is drawn up.
An SLA is a written contract between you and the outsourcing company detailing the services required and delivered. It also provides the guidelines that both parties should adhere to. The document stipulates the metrics, terms, standards, and other requirements to meet or follow to attain your objectives.
The work is then transferred to the new partner. You collaborate to ensure a smooth transition and strengthen the business relationship. Regular meetings with the service provider are necessary to evaluate the SLA, track the customer service performance, and resolve issues related to the processes.
A Short History of E-commerce Customer Service Outsourcing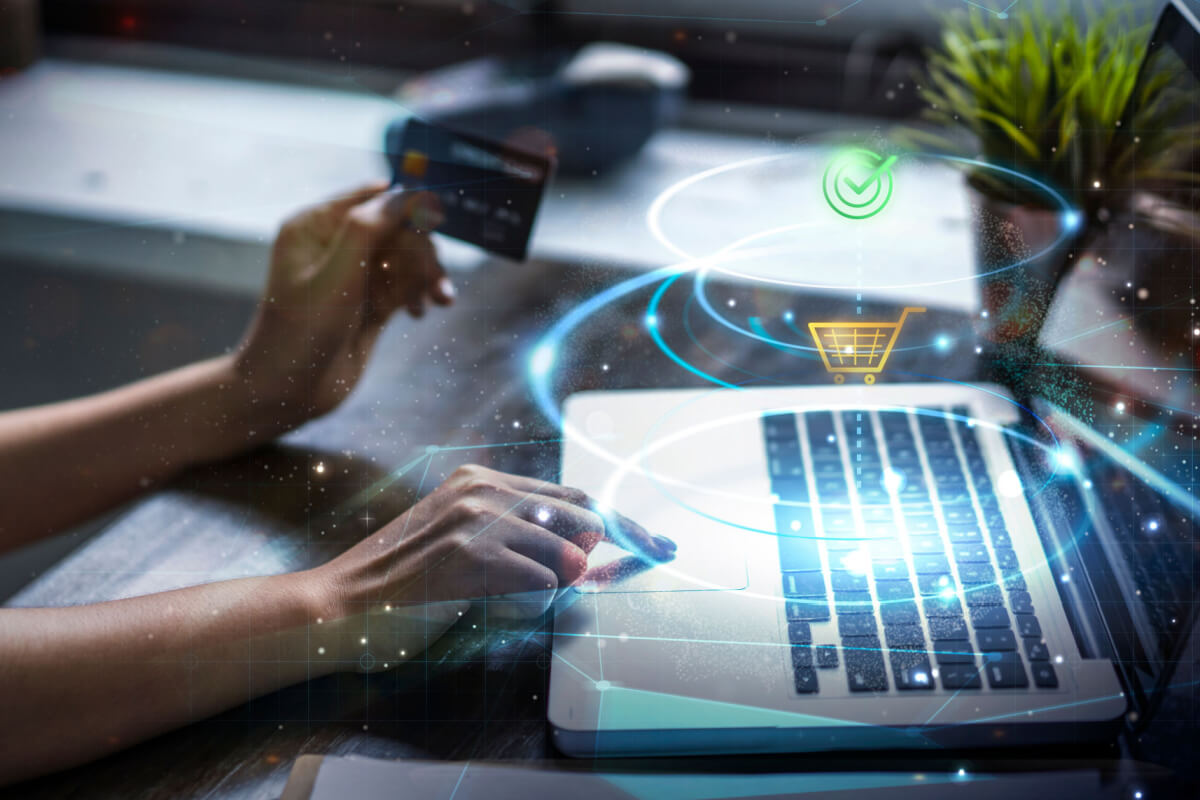 Customer service operations began over a hundred years ago when the telephone was invented. The phone allowed customers to contact establishments more easily and quickly than personal visits or mailed letters.
Fast forward to the 1960s, when call centers emerged to harness new telecommunications technology that enabled companies to receive a high volume of incoming calls. Companies hired large numbers of employees to take calls and address customer complaints and concerns.
In the 1980s, outsourcing customer support became a trend after multinational manufacturers successfully offshored certain operations to countries with a low-cost and skilled workforce. More outsourcing began, and outsourcing companies established call center services in some Asian countries to reduce operating costs and offer 24/7 customer service.
A decade later, the introduction of the internet revolutionized the global outsourcing landscape. Companies and customers moved to the web to conduct e-commerce transactions in droves. Customer service applications, tools, and software were developed to support the exponential increase in online buying and selling.
In the same period, e-commerce pioneers Amazon and eBay developed significant online market presence. Advances in internet technology also paved the way for other communication means such as email and personal chat. More online companies started outsourcing their customer service to manage the growing number of calls.
Recent Trends and Future Direction
From 2000 to 2020, specific technological and online changes took place, enabling customer service outsourcing companies to adapt, evolve, and diversify. Explore some of these trends below.
Customer relationship management (CRM) platforms have improved. CRM systems monitor, organize and analyze customer data and history.
Social media networks such as LinkedIn, Facebook, and Twitter continue to grow in popularity. These platforms have been used as alternative communication channels to connect more personally with customers.
Continued progress in remote desktop applications permits customers to interact with call center representatives anytime through phone calls or live chat.
The growing sophistication of smartphones has led to the rise of dedicated mobile apps. Apps designed solely for mobile devices let customers access customer service through mobile devices anywhere and anytime.
The increased use of artificial intelligence (AI) by BPO firms has made customer service more efficient. AI-based robotic process automation (RPA ) can deal with basic customer support tasks and simple queries.
The future of e-commerce customer service outsourcing depends on the direction of the global e-business. In particular, social commerce is seen as e-commerce's next big thing. Facebook, TikTok, and Instagram now offer shopping carts and products directly to their subscribers.
What Are the Types of Customer Service Outsourcing for E-commerce?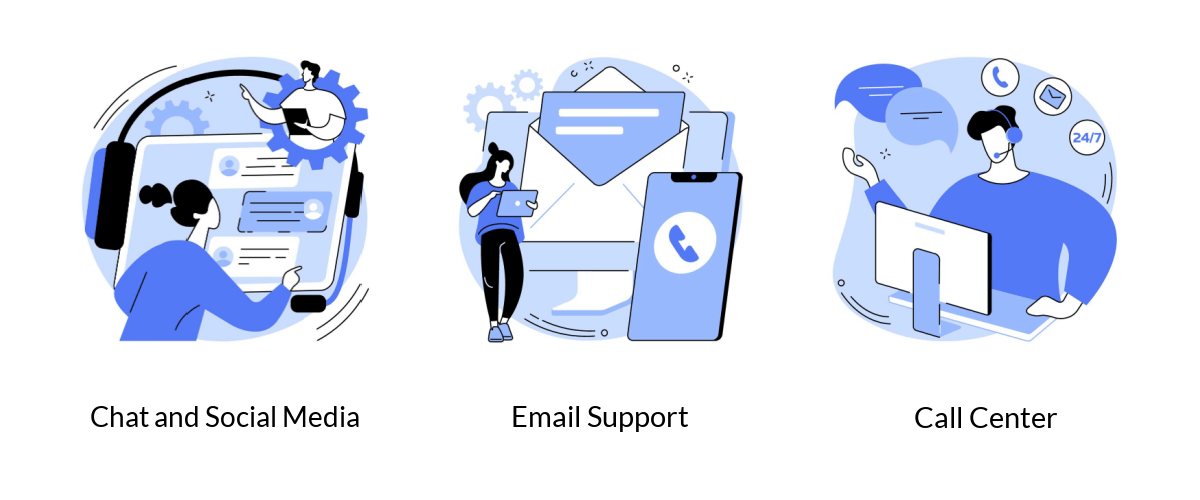 The five types of outsourced e-commerce customer service are:
Phone customer service. The call center service provider manages the high volume of inbound and outbound calls made via standard phone devices. An inbound call means that specialists receive customer calls to answer or resolve their questions and issues. An outbound call refers to agents calling customers for debt collection, surveys, etc.
Social media customer support. The external service provider offers this communication channel to help customers ask questions and voice their concerns using the internet, mobile phones, and social networks. Customers and agents interact mainly on popular public platforms such as Facebook, LinkedIn, and Twitter.
Live chat customer support. This is similar to a phone call, allowing customers to contact your company immediately. But the interaction occurs via a mobile app or a website. When a customer visits your website, a live chat window pops out on the screen and asks the visitor about the type of help they want.
Email customer service. The third-party vendor provides outsourced email support. It is a low-cost and web-based assistance that uses electronic mail to resolve customer issues related to products or services.
Mobile customer service. The outsourcing company delivers customer service to individuals who prefer using smartphones to reach out to your company. It can send text messages to respond to their product or service inquiries.
Top Companies That Tap Into Customer Service Outsourcing for E-commerce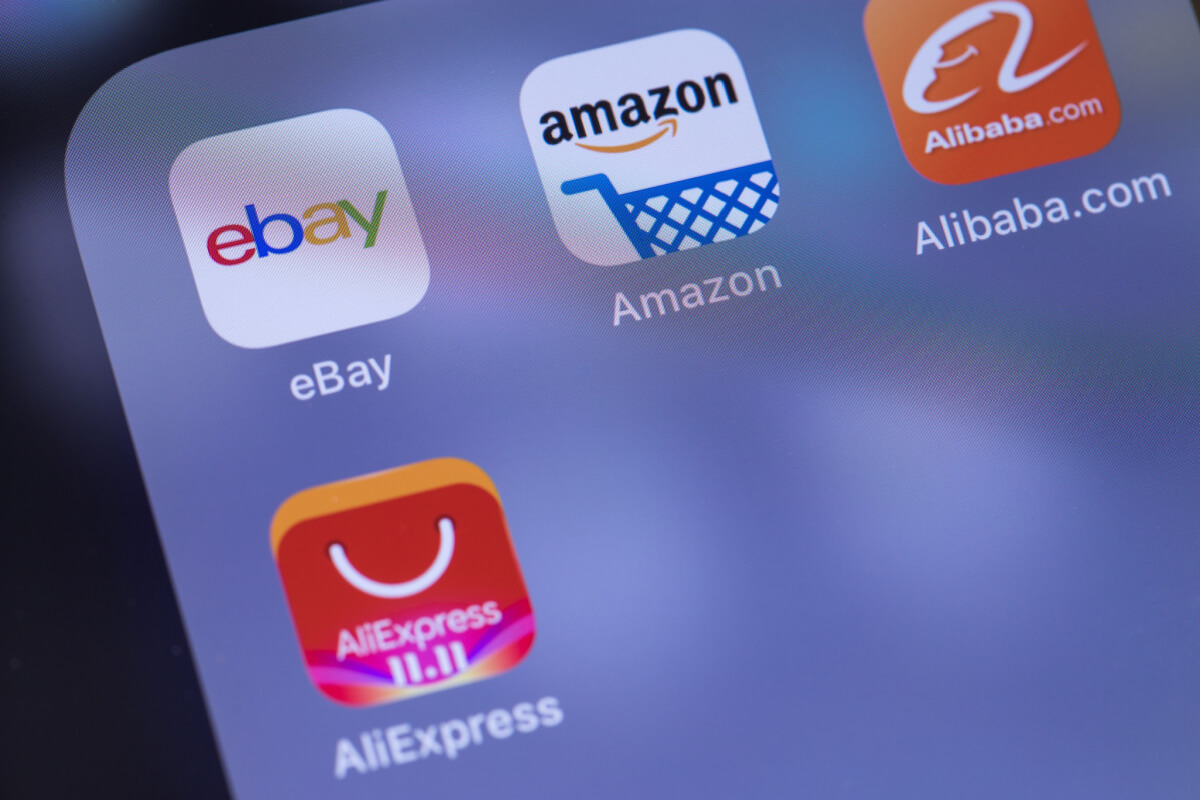 Here are six e-commerce operators that depend on customer service outsourcing.
Alibaba. Headquartered in China, Alibaba offers online and mobile marketplaces for retail and wholesale businesses. It provides shopping search engine services, cloud computing, and electronic payment. The company's call centers are based in India.
Amazon. The Seattle-based technology company specializes in retail shopping services. Aside from inventory management outsourcing, Amazon.com delegates its customer service functions to BPO firms in India and the Philippines.
eBay. One of the early innovators in the e-commerce industry, eBay focuses on the online marketplace and a wide range of shopping and retail-related mobile apps. It taps the outsourcing services of call center providers in the Philippines.
Shopee. Shopee is a Singaporean e-commerce operator company established in 2015. Its focus is the Asian region, and it outsources customer support operations to BPO companies in the Philippines.
Shopify. The Canadian e-commerce firm provides a cloud-driven, business-to-business platform for small and medium-sized enterprises (SMEs). The company offers electronic payment, shipping, and customer engagement services. Its offshore BPO partners managing its call center processes are in Ukraine, the Philippines, and India.
Tokopedia. With its main office in Indonesia, Tokopedia is a consumer-to-consumer platform for sellers and buyers. Its free-of-charge marketplace offers various products for the Indonesian market. The company assigns its call center activities to third-party vendors in the country's national language.
The Best BPO Service Providers That Offer Customer Service Outsourcing
Here are ten BPO firms providing outsourced e-commerce customer service culled from Clutch (with the five-star ranking being the highest).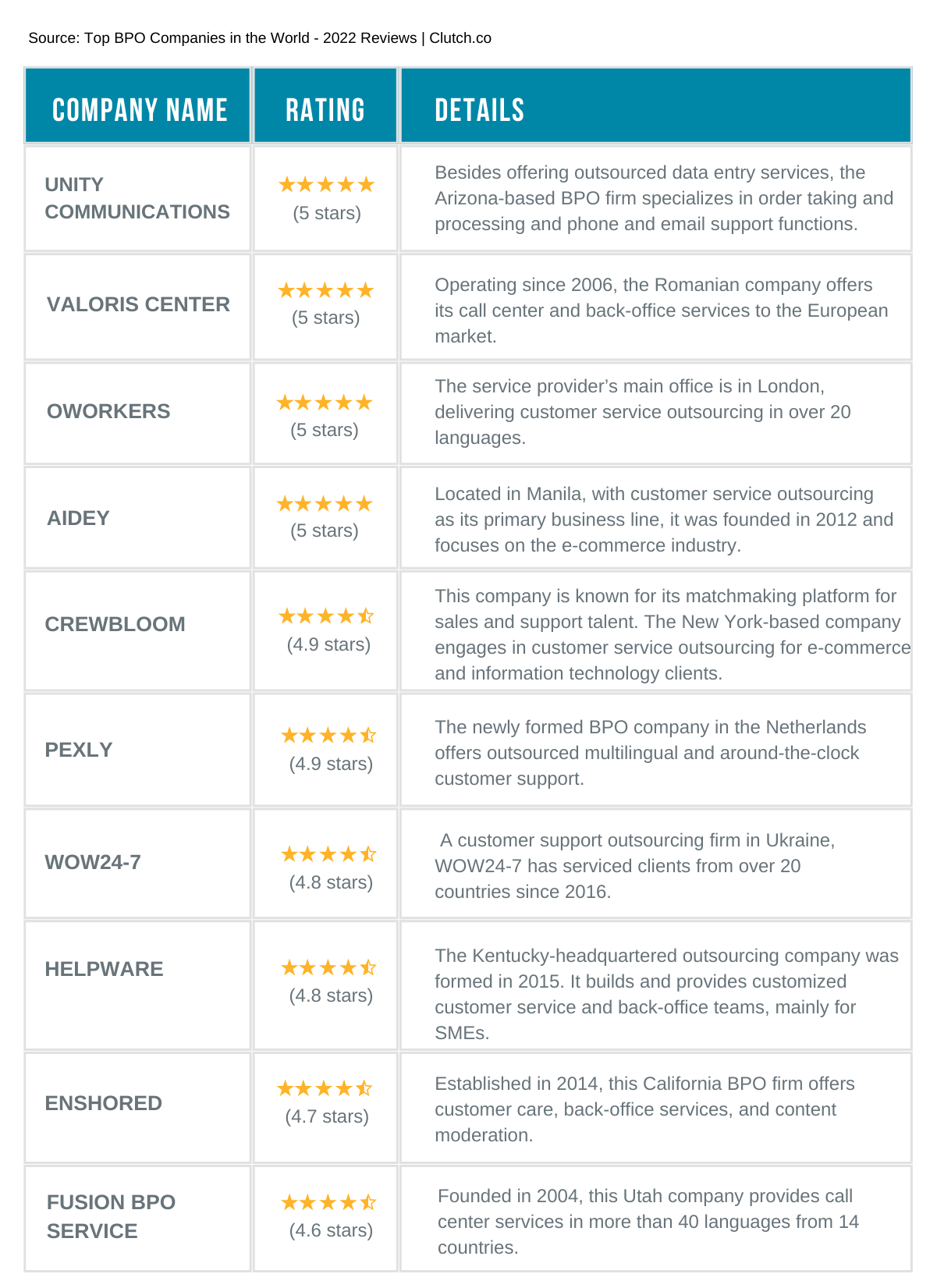 What Are the Best Parts of Customer Service Outsourcing for E-commerce?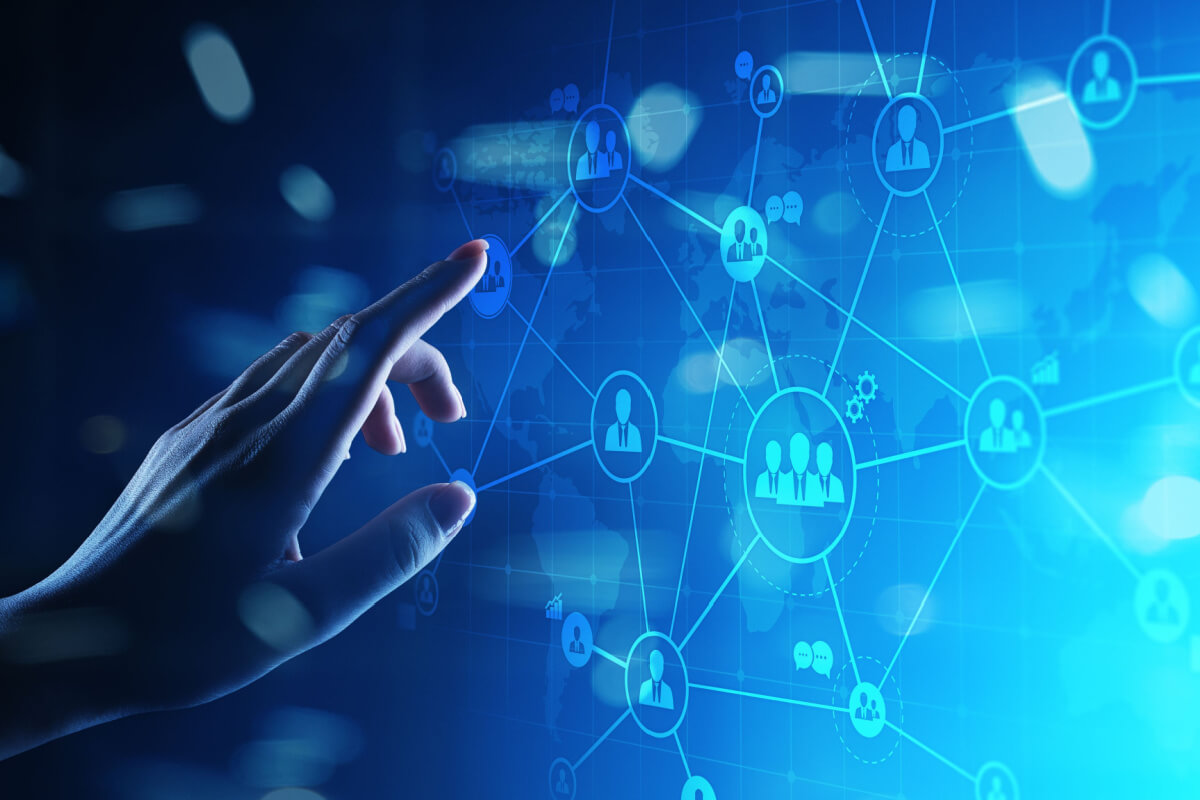 Some of the benefits of outsourcing customer service include:
A low-cost but skilled workforce. Third-party providers hire qualified and trainable employees at a low cost. They operate in nations with an ample supply of educated and English-speaking local workers. Outsourcing helps you deliver high-quality customer service while reducing operating costs.
High customer retention. Customer loyalty is crucial to maintaining cash flow, which translates to repeat sales. Due to high acquisition costs, businesses nowadays find it more costly to acquire new customers than to retain current ones. Convincing prospective buyers to purchase involves spending much on advertising and marketing.
A flexible, knowledgeable, and talented third-party team. Outsourced customer service specialists are adept at executing various processes. They answer product and service inquiries competently. Their combined technical, communication and interpersonal skills help convert inquiries into sales during customer interaction.
Increased buyer satisfaction. A BPO company specializes in customer service. Its primary client responsibility is to enhance a typical or above-average customer experience. Customers pleased with your product or service can spread the word about it.
Access to advanced customer service systems. External service providers invest in technologies that enhance customer service. These include enterprise resource planning networks, CRM software, and data warehousing.
What Are the Drawbacks of Customer Service Outsourcing for E-commerce?
The five potential risks of outsourcing customer support are:
Lower control. Entering an outsourcing agreement with a BPO provider means giving up control over your customer service operations. In particular, the two processes you must let go of during the partnership are tracking call quality and implementing your in-house customer service-related standards and policies.
Decreased product or service awareness. Third-party teams are not as knowledgeable about the ins and outs of e-commerce operations as your in-house team. In-house employees' main task is to know everything about your company and the brand. Outsourcing customer service can result in lower-than-expected quality.
Security and confidentiality concerns. Collaborating with a third-party vendor on customer service activities means exchanging critical customer information. E-commerce operators maintain many sensitive details such as home addresses, passwords, social security numbers, bank account numbers, and credit card numbers.
Split responsibilities. Some outsourcing companies assign customer service teams to two or more clients to save on costs and maximize earnings. Taking on simultaneous roles divides the team's time and effort. Such a setup can result in lower service quality. Not all BPO companies can provide a dedicated team to focus on a single client.
Transparency issues. Several BPO firms don't disclose all their fees to clients from the start. They charge extra for unexpected cases such as work disruptions and employee attrition.
How To Get the Most of Customer Service Outsourcing for E-commerce

Below are some useful tips for outsourcing customer service for your online business.
Establish a firm relationship with a reliable BPO provider. Search for a BPO company with a broad track record showing different SMEs and large-sized organizations it has served. Acquire client feedback from independent sources, which are more dependable than the BPO company's website.
Pick multichannel and around-the-clock customer service. E-commerce companies operate nonstop. So BPO companies must provide 24/7 customer service, even on holidays and weekends. They should also offer omnichannel services—phone calls, live chat, social media, and the web. These increase customer loyalty and conversion rates.
Stay away from lock periods. Avoid a service provider offering customer service at a fixed fee and timeframe. You pay the same amount for a certain period regardless of the work or call volume. It hardly favors you because your cost remains the same even when the output and quality drop.
Work with a dedicated team of specialists. Select a partner with a customer service team focused exclusively on your company. It can charge a higher service fee, but it's worth it.
Find out whether the BPO partner treats customer service as a revenue generator. Ensure that your prospects can maximize and transform customer support into a profit center, not just a hotline service.
The Best Tools for Improving Customer Service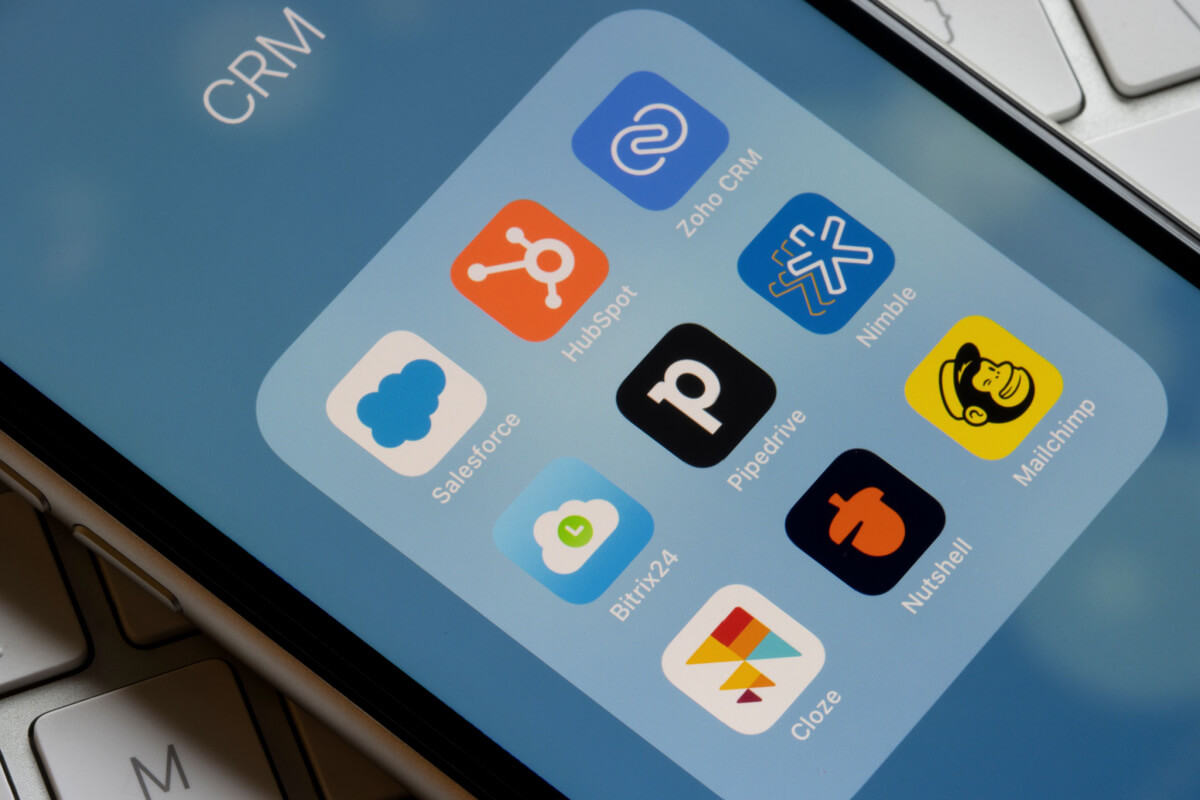 Let's check five types of customer service software for e-commerce businesses.
Zoho Desk Software. This on-demand, web-based help desk software enables BPO agents to handle different customer service activities. It designates, monitors, and initiates alerts on help desk tickets. It has an email system and a feature that sets up a unified knowledge base. Up to 10 users can use the software under its free plan.
Groove Software. This cloud-based help desk aids small businesses in interacting with customers through phone calls, social media, email, and live chat. It covers customer self-service, knowledge management, reporting tools, and ticketing. The omnichannel platform's dashboard shows metrics, requests, and more.
HubSpot Service Hub Software. This software is a cloud-driven customer service system that organizes appointment schedules, deals, and requests. Its main functions are conversion analytics, lead generation, and reporting. It can track customers' history and interactions across social media networks.
Freshdesk Software. Freshdesk is a cloud-computing customer service program designed to check customer interaction through multiple channels, including instant messaging, phone calls, chat, email, and social media. It features AI chatbots that automate processes to help customer agents.
Salesforce Service Cloud. This CRM solution's salient feature is agent mobility. It enables customer service representatives to take service requests and deliver support regardless of location. The multichannel system also has call and integrated customer data functions.
When Is the Best Time to Get Into Customer Service Outsourcing?
You should adopt customer service outsourcing for your e-commerce business if:
Communication channels encounter high call volume. During business growth, outsourcing is an ideal solution to address customer needs via any communication channel. More sales will also signify a higher volume of customer calls. Phone calls, live chat, instant messaging, and email will experience a flood of buyer requests, complaints, issues, and inquiries.
Attaining a competitive advantage is the main objective. Survival of the fittest is the name of the game in the highly competitive e-commerce industry. You face countless competitors that can put you out of business at any time. Outsourcing companies can sharpen your company's competitive edge to stand out among the rest by boosting customer satisfaction with products and services.
The overseas expansion is certain. Setting up operations in other countries is the next plan for market expansion. Venturing into new territory is risky due to such factors as government regulations, local culture, and political and economic conditions. A BPO partner familiar with the location knows the market, its opportunities, challenges, and advantages.
You gear up for the busy seasons. Thanksgiving, Labor Day, Black Friday, Memorial Day, Independence Day, and Christmas drive e-commerce traffic and transactions to abnormally high levels. The holidays are when the volume of customer calls is also in full swing. Outsourcing companies can deal with customer support during peak season.
How To Find the Best Outsourcing Partner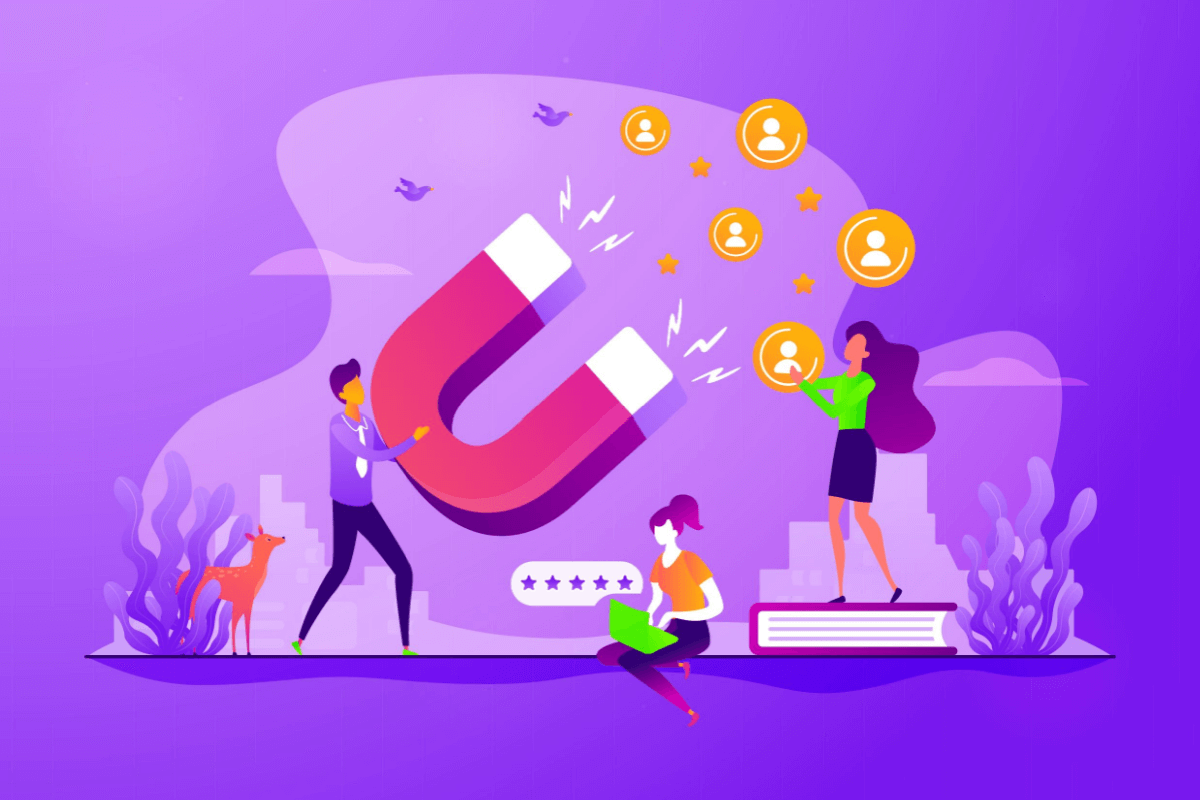 The BPO industry abounds with service providers. Below are five ways to identify the right outsourced customer service vendor to match your business needs.
Perform detailed research. Investigate each candidate's background, profile, and other vital information. Shortlist those that have an extensive list of accomplishments, offer competitive and flexible pricing, and receive favorable reviews from trustworthy third-party sources.
Look into the BPO partners' technology. Choose a provider with access to the next-generation CRM platform and customer support tools. It should use such tools to monitor work, streamline processes, and handle significant customer calls. Technology is a game changer in the customer service business.
Check transparency, security, and privacy. Ask each prospective BPO firm about the full-service costs for outsourced processes. Be wary of hidden costs or extra charges. Knowing these details can help build trust between both parties. Obtain their security practices and privacy policies involving outsourcing customer service as well.
Ensure proper alignment with work standards. Your work style, ethics, and culture should sync with the vendor. Ensure that both parties are on the same page. Partnership success lies in smooth collaboration and cooperation to achieve the same objectives. The BPO partner should be treated as both a supporter and ally.
Learn their e-commerce expertise. The potential partner should know all the details of the e-commerce business, from government regulations and industry policies to daily management and customer needs.
Human Assistance: The Best Support for Customer Service Outsourcing for E-commerce
AI-based communication platforms, RPA, and other automation software are rising. Despite their increasing popularity, human-led customer service is still a crucial process for the six reasons below.
Automation can improve customer support to a certain degree. But human interaction can better resolve customer service issues, particularly complicated ones. Human resources – not technology – give an organization the best competitive edge.
Consumers still look for the human touch. Agents are skilled in offering callers respect and sympathy. Technology is useful and effective but is devoid of emotions to connect with customers.
AI-driven communication channels' capability to gain knowledge is not on par with call center specialists. These channels are designed to perform specific functions. But humans can obtain overall knowledge about the customers, such as their attitude, mood, or behavior.
Call center agents can deliver a great and unforgettable customer experience when interacting with buyers. AI-based communication technologies work best as support, such as answering basic customer inquiries.
Building an infrastructure for AI technologies is costly; the newest platforms are costly and require implementing additional resources. Upgrading to newer ones is time-consuming and expensive. It is also risky since these are not yet tried-and-tested systems.
Agents are still better at handling complex issues or questions about products and services. While automation assures consistency, it lacks the creativity to resolve complicated customer problems.
The Bottom Line
Getting the best customer service outsourcing for e-commerce and retail is not difficult to learn about. The tips, ways, pointers, and advice explained in this article will help you with your outsourcing plans to meet your expected results.
The right approach to outsourcing customer support will result in high-quality service. Providing excellent and consistent consumer satisfaction is the ultimate goal of sustaining revenue, brand loyalty, and competitive advantage.
Dependable BPO providers such as Unity Communications are available to manage your e-commerce customer service processes. Take the time and effort to check them out so that you can succeed in your outsourcing strategy