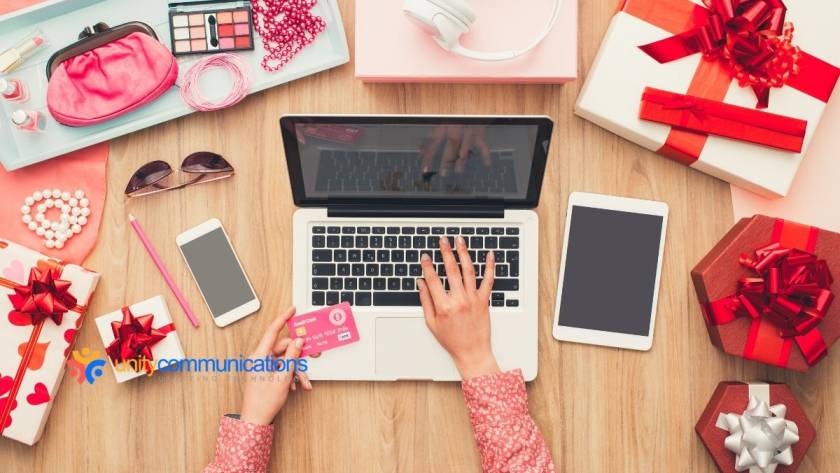 Due to the COVID-19 pandemic, most businesses and companies have primarily been working online from home. In fact, 72% of Americans are doing their job at home.  This has created a great demand for e-commerce and online businesses, and it is stronger than ever. E-commerce outsourcing is the best way to fulfill all this demand and is crucial to mitigate financial risks while coping with the needs of your market.
Outsourcing is a low-cost solution for quick online business development. You can outsource a broad scope of functions and administrations to enhance your online business. Outsourcing would let you focus on the core functions of your company, and the best part about outsourcing is that it is highly cost-efficient.
What is E-commerce Outsourcing?
For new companies in the online business industry, taking care of everything all alone might be attainable at first. As your business grows, however, the responsibility will expand too. And before you know it, you will be stuck in keeping the business just barely running as opposed to growing it.
Outsourcing helps you propel your business further. While outsourcing, you are basically recruiting an external specialist organization to cover a specific business routine for you. This process requires trust, so you need to pick a reliable organization – one that can satisfy the necessities of your business. But before you outsource, make sure you have a deep understanding of what is business process outsourcing.
E-commerce outsourcing explicitly deals with outsourcing solutions for online businesses. E-commerce outsourcing service providers offer a wide scope of facilities for online retailers and any business that provides labor and products through the web. While these administrations have undertakings that many companies can outsource, some of these outsourcing services are exclusive.
Pros of E-commerce Outsourcing
Lets You Focus On Core Functions
While each and every business function is crucial, taking care of every one of them all alone is nearly impossible. but when you outsource, you have more time and assets to focus on the core functions of your business.
Affordable Labor
Outsourcing is more affordable than employing your in-house staff. You don't have to spend on enrollment and recruitment, and you would not have to pay obligatory worker expenses. Outsourcing likewise permits you to grow your labor force without paying for extra gear and workspace.
Allows You To Use Technology Efficiently
Given their strengths, outsourcing specialists will utilize the most productive and efficient technology gear. You likely won't have to invest in additional resources.
Long-term Success
E-commerce business outsourcing upholds your growth over the long haul. It helps in keeping your process cycles streamlined, so you can consistently expand around the internet profitably.
Staff Experience
Outsourcing organizations have years of practical experience in the services they provide. They train their staff to address customers in their respective fields. Most workers are entirely prepared to be brand delegates and customer assistance specialists.
Cons of E-commerce Outsourcing
You Lose Some Control
When you outsource a part of your business, you will lose some control over how that function is being observed and performed.
Trust Issues
Another disadvantage of outsourcing your e-commerce business is the danger of trusting another company to deal with your business's vital functions and routines. If they fail or go bankrupt, it can place your own company in a difficult position. That is the reason it is so critical to work with reliable outsourcing.
Security Hazards
When you outsource business processes, you are confiding in another company with your touchy data. Ensure the company you pick has a decent standing and first-class security.
Essential Tips For E-commerce Businesses
Do Not Rush
Perhaps one of the biggest mistakes online businesses can make is constraining or rushing the launch of their brand. You only have one chance to make it count. For example: launching your website properly is one of the biggest factors that determine the success rate of your e-commerce business, and you must not rush it at all – give it a lot of time to get it done. However, you can purchase the domain name and post a placeholder "coming soon" page. Still, you must keep away from the big reveal of your brand until you have completed some significant progress, such as On-page SEO of your website, digital marketing, social media marketing, paid promoting, and email marketing.
Focus On Customer Experience
One of the most significant weaknesses of online business organizations is the inability to allow their customers a firsthand experience. This prevents customers from seeing products before the launch. Unfortunately, there may not be a suitable solution for this problem, but you can make up for this in different business spaces. The absolute best tips include reasonable pricing, providing the customers with free delivery of the product, and making the checkout cycle simple with easy-to-use shopping carts.
Experiment With Your Brand
While you are preparing to launch your e-commerce business, you must invest time in testing and investigation. Not only that, but try to experiment with as many resources as you can so that the launch of your brand could be one to remember for years. Think like the client: sort out what's working and what's not, and make reports to see what works best for you.
Use Social Media
Any e-commerce entrepreneur who says that they outsource social media or delegate it to other colleagues – may be exaggerating.
Social media is the heartbeat of your online brand, as it gives you a continuous look into the feelings of your customers. While it's entirely normal to have a social media manager for your business, you are strongly associated with it will make all the difference in the world. People can tell when it's not really you behind the scenes.
Continue Growing Online
Last but not least, continue growing online. Online growth is the only thing that should matter for any online business through social media, websites, email marketing, digital marketing, paid promotions, etc.
Include social media plugins on your websites. Optimize your website in a way that the consumer gets satisfied the very first time they view it. Keep in mind that the first impression may be the last. You must include reviews, testimonials, follow buttons, contact us buttons, and even social login forms. Your goal should be to get as much communication as you can with the customer.
Conclusion:
When it comes down to it, e-commerce businesses can really thrive with the right plan behind them. Outsourcing your business could massively boost your productivity, as you can focus more on your core functions while having the outsourcing specialists handle your non-core operations – saving you time and effort.
However, expanding your business depends on how you handle it; optimizing your website, social media marketing, digital marketing, paid promotions – everything matters if you want to grow your e-commerce business effectively. If done correctly, it would just be a matter of time before your online business succeeds and extends across all corners of the internet.