Are You Considering Outsourcing to Rebuild Your Business?
In this changing business environment, whether you're recovering, growing, acquiring, or exploring new opportunities, you face important decisions. Adapting might take time and seem daunting, but swift action can set you apart from competitors. Effective planning and research are key. You can handle everything internally, which can be challenging, or consider hiring locally, using contractors, freelancers, or outsourcing specialists. If you're unsure, don't worry—we're here to guide you by explaining when outsourcing might not be the best fit for your business.
Should You Outsource or Not?
A Business's Strength Is Defined by Its Resilience, Adaptability, and Response to Change.
Adapting to change can be challenging, but speed is often a critical factor in success. Extensive planning and research are essential. You can handle these changes internally, hire local talent, engage contractors or freelancers, or consider the option of outsourcing.
If you find yourself in this dilemma, don't worry—we're here to assist you in making an informed decision, starting with an evaluation of whether outsourcing aligns with your business needs.
Outsourcing offers numerous advantages that can be pivotal for your business. Understanding what it brings to the table can help you determine whether it's the right strategy for your needs.
Why Businesses Turn to Outsourcing
Outsourcing presents a dependable and cost-effective approach to reduce expenses and lower business overhead. Additionally, it empowers businesses to concentrate on their core functions and resolves capacity constraints.
For companies choosing outsourcing, it's not merely about cost-cutting. They recognize it as a comprehensive solution and strategic initiative. This approach is geared toward achieving a higher return on investment and enhancing overall business performance.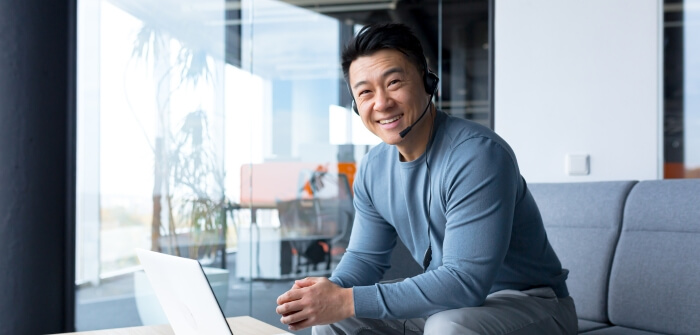 Let Us Help You with Your Outsourcing Needs
Unity Communications, established in 2009, is a distinguished call center and business process outsourcing (BPO) provider. We specialize in delivering exceptional services encompassing sales support, customer service, and administration tasks. Our mission is to assist companies in their growth endeavors, allowing them to focus on their core competencies.
As an award-winning sales and support organization, we take pride in our proficiency in acquisition, retention, and the development of innovative product strategies. Our unique approach has propelled numerous companies, regardless of their size, to experience double-digit growth. We are ready to embark on your outsourcing journey with you. Feel free to reach out to us via email to get started today.
1. Are You Considering Outsourcing to Rebuild Your Business?
2. Benefits of Outsourcing
3. Outsourcing Is an Innovative Strategy
4. Rebuilding Your Business with Outsourcing
Download the White Paper: Outsourcing to Rebuild Your Business
Meet with Our Experts Today!