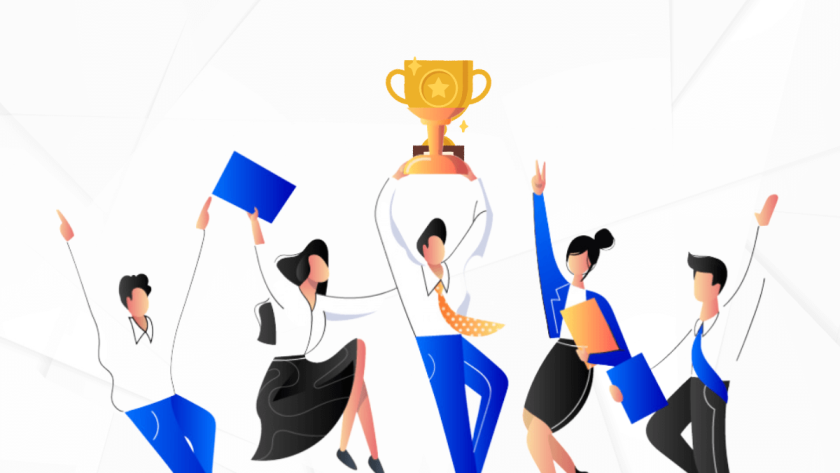 For over 10 years, Unity Communications has been helping firms outsource effectively. Our team is well-equipped to help companies complement their existing skills with external teams. We are especially skilled in helping startups and small to medium-size businesses with their first outsourcing experience. We have helped businesses grow and scale with our efforts while minimizing the risk that accompanies outsourcing. Due to our expertise in the BPO field, we have been awarded a spot on the list of Leading B2B Companies in Arizona, and specifically rank well among the BPO companies in Arizona for 2019.
Located in the heart of Washington, DC, Clutch is a ratings and reviews startup dedicated to B2B company and other service providers. The free and user-friendly platform offers a comprehensive way for potential buyers to perform market research. By analyzing industry data and conducting their signature client interviews, Clutch is able to rank and rate the top B2B firms in a wide range of locations and industries. Their analysts have awarded us a 5.0 rating. Check out what our previous clients have to say about their experiences working with us!
In addition to our Clutch rating, we are featured on two sister sites, The Manifest and Visual Objects. The Manifest is a business news platform aiming to inform buyers via their how-to guides, state of tech news, and industry rankings. Here, we are found on the list of leading cloud consultants. Visual Objects displays portfolio items of creative firms along with their rating. The work of developers and designers is featured on this platform is featured. The whole team at Unity Communications is proud to receive these rewards. Our CEO Patrick Brown expresses his excitement below.
 "Recognition from Clutch as a leading B2B company validates our passion and efforts to make businesses succeed as a trusted partner," said Patrick Brown, CEO, and Founder of Unity Communications.
We hope to expand our client base due to this increased exposure. If your company is considering outsourcing, let's connect today!