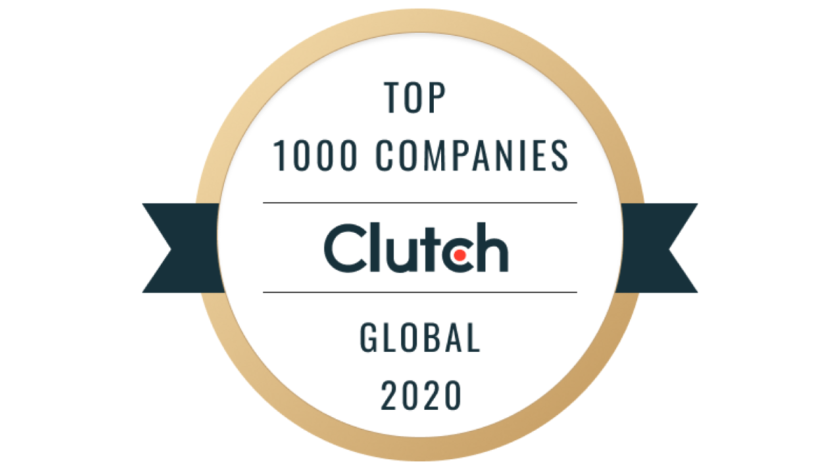 Unity Communications is proud to announce that we are a  2020 Clutch Top 1000 Award winner, an honor reserved for B2B companies that offer the highest level of service to their customers. Our dedicated team earned this honor with hard work, creativity, and results.
Each year, the Clutch Company honors B2B companies that meet their exacting criteria. The "ability to deliver score" is based on the following:
The number and quality of recent Clutch-verified reviews posted on the business' website
The types of clients it works with
The services the business offers and the experience it brings to those services
The brand reputation and visibility in the target market.
Clutch also collects client input by interviewing them over the phone and transcribing the results to create a verified review. The award only goes to those companies with a proven track record of success and superior dedication to their clients.
Unity Communications has worked hard to meet the high standards of the Clutch Top 1000 award by providing the best in business process outsourcing. These services include administrative support, data entry processes, general bookkeeping and accounting receivables, customer service virtual assistants, and more. Receiving this accolade proves that we are meeting our mission to help our clients grow while providing excellent leadership and customer service.
Our global company has helped companies succeed in many countries, proving those creative ideas and superior service work everywhere. We team with Fortune 500 companies and startup ventures, delivering the same level of service to every client.
Unity Communications will continue to follow and improve upon the practices that brought us this 2020 Clutch Award. We want to thank all our clients who provided excellent feedback that got us here. Together, we will continue to excel.