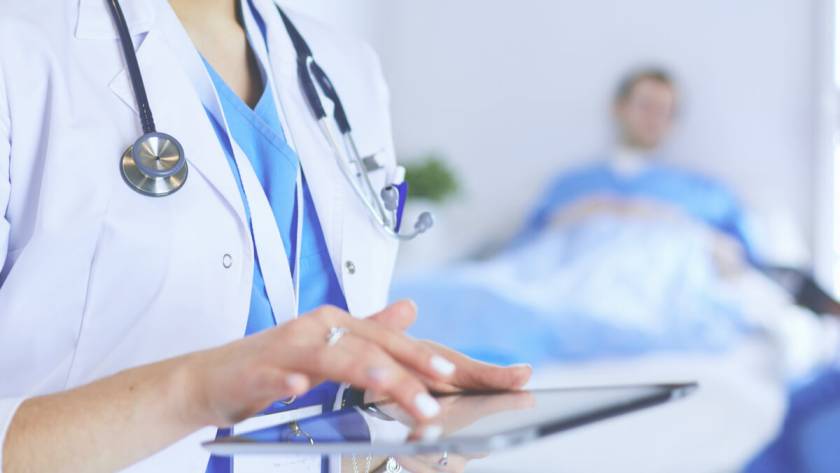 Are you looking for a dependable partner to take care of your billing and coding for your oncology practice? An outside expert who can boost your cash flow while guaranteeing the protection of sensitive cancer patient information? 
But with many service providers to choose from, how can you as an oncology practitioner be able to pick the right one? This easy-to-understand guide can be the answer you're looking for when outsourcing oncology billing services. 
Read on to learn more about what medical billing outsourcing and its services are, how oncology uses medical billing services, and what oncology coding is. You will also get some proven and effective tips for outsourcing oncology medical billing services.   
What Is Outsourced Medical Billing? 

Outsourced medical billing is a business strategy that healthcare practitioners and institutions adopt by hiring a third-party vendor, a medical billing firm, or a business processing outsourcing (BPO) company to help them with their billing processes. 
Many healthcare providers, including oncology practices, use this strategy to improve their medical billing activities, otherwise known as revenue cycle management (RCM). 
RCM is a set of transaction processes used to handle payments, generate revenues, and process claims. It tracks and records the patient journey from the start of an individual's registration at the physician's office up to the final payment for the services received. 
Over the past years, a growing number of healthcare companies have moved from in-house billing operations to outsourcing RCM processes. They turn to external experts mainly to manage their finances, keep pace with changing government regulations, and stay abreast of technological advancements in the medical industry.  
Outsourced Medical Billing Industry to Accelerate Growth in 2022
The global outsourced medical billing market, including oncology billing outsourcing, is expected to hit almost $54 billion in 2027 from $20 billion in 2021. This is based on the latest report released by the IMARC Group, a market research firm based in India. The study notes that the industry will post a compound annual growth rate (CAGR) of almost 18% from 2022 to 2027.
The market report points out that government organizations in many countries recently imposed strict regulations in their healthcare sector. Such actions resulted in higher operating costs for medical companies and facilities. This, in turn, has led to an increase in the number of outsourcing companies offering them to help with their RCM. 
The growing financial challenges that healthcare organizations face due to stringent government policies, tight competition, and the pandemic contribute to the market expansion. The need for more efficient billing processes has become imperative. Tapping the services of outsourcing agencies is an effective way to achieve higher RCM efficiency. 
The spreading urbanization and industrialization across the globe and the proliferation of diseases also bolstered the demand for outsourced medical billing services.
The IMARC study says that the back-end services, such as payment posting services, accounts receivable follow-ups, denial management, and credit balance management, corner the market. By region, North America (U.S. and Canada) leads the market due to its high use of the latest billing technologies, including electronic health record (EHR) systems and hospital information networks. 
What Is Back-end RCM?  
As mentioned above, back-end services are the most outsourced part of RCM, according to the IMARC report. The other part is called the front end, in which the healthcare provider processes the registration of a visiting patient, performs clinical documentation, and codes different services it renders.
The back-end function, on the other hand, directly manages the financial resources of the practice, ranging from claims management and medical billing to the final collection of the patient balances. It continues the RCM processes where the front end leaves off. 
Outsourcing the back-end services of RCM means that the healthcare practice allows an external service provider to handle its medical claims for various payers. Claims submission is a challenging process because each payer has numerous requirements to meet by the healthcare practice to prevent denials.
What Are Outsourced Medical Billing Services?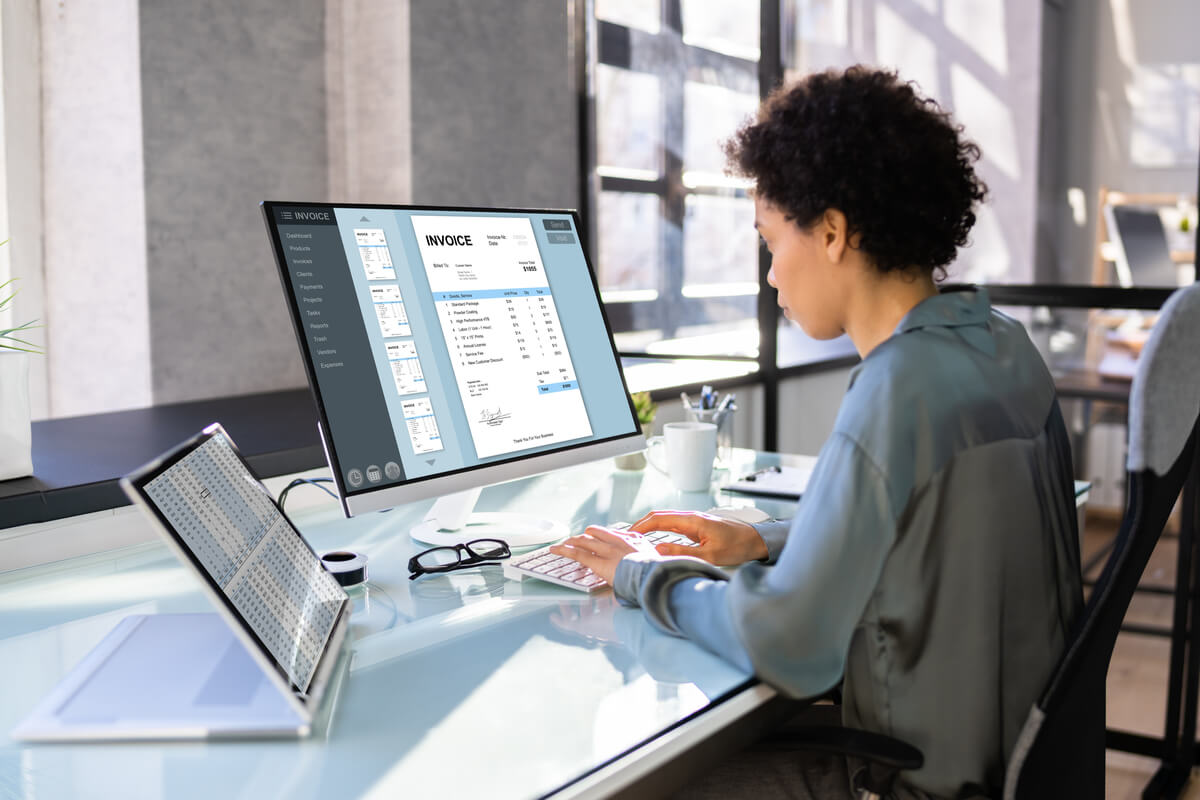 Outsourced medical billing services include filing medical claims with insurance carriers for the reimbursement of services delivered to patients. For the past decades, insurance payments have been vital in making healthcare providers financially sustainable. 
An external medical billing service provider should file medical claims with an insurance carrier in an accurate and timely manner. The service provider should follow the requirements and billing rules of the insurance carrier to boost the likelihood of the medical professionals receiving their optimum payments on time. 
These services can also manage patient billing. Once the insurer sends the partial payment, the external medical billing firm follows up on the patient's remaining balance. With this task, a third-party vendor can further improve the healthcare provider's cash flow. 
The external medical billing expert can help the healthcare practice minimize, if not totally avoid, errors in insurance claims and bill submission. This is particularly true for outsourcing oncology medical billing services. Oncology involves more complex and higher-cost services. One billing mistake can result in substantial revenue loss. 
Important Features of Medical Billing Services 
An article in Business News Daily, a Massachusetts-based online resource for entrepreneurs and small-business owners, lists the features of medical billing services for healthcare practitioners to gain insight into outsourcing this particular operation. Here are some:
Tracking Unpaid Claims
An external medical billing provider typically follows up on unpaid claims for the benefit of the healthcare practice the external provider works with. This feature includes payments from both patients and payers. 
As a rule of thumb, an external service provider goes after unsettled claims until they are fully paid. It makes full use of its customer service team to collect the payments properly, promptly, and professionally. 
Partial or Full Services
An oncology practice, for instance, can outsource its oncology billing services to a BPO company completely or fractionally. The BPO company can handle the practice's entire RCM or only several billing activities such as filing claims and monitoring them. 
Many third-party vendors offer complete services, from taking care of charge entry and coding to payment posting and denials management. 
Charge Entry and Coding
Charge entry refers to the procedure of designating a proper dollar value to a patient account based on the selected medical codes and equivalent fee schedule. The charges entered for the medical services delivered determine a practitioner's reimbursement amount. This process is the initial step in the billing process, taking place before claim scrubbing and submission. 
Other Key Aspects
The Business News Daily article also notes other medical billing features such as claim scrubbing, a clearinghouse, and medical software access.
Claim scrubbing is the method of checking that all medical codes, such as the Current Procedural Terminology (CPT) codes, in claims are correct and error-free. Completely scrubbed claims can minimize or prevent denials. Third-party vendors typically use automated programs to detect errors quickly.
A clearinghouse is an organization that receives electronic claims from an oncology clinic's practice management software (PMS). Its primary responsibility is to check the submitted claims for errors or discrepancies and clean or "scrub" them to minimize, if not prevent, claim denials. 
Medical software access means that an external service provider has the necessary and latest technologies to process the billing requirements of a healthcare company. It can have practice management software (PMS) or electronic medical records (EMR) or both.  
How Do In-house and Outsourced Oncology Billing Differ?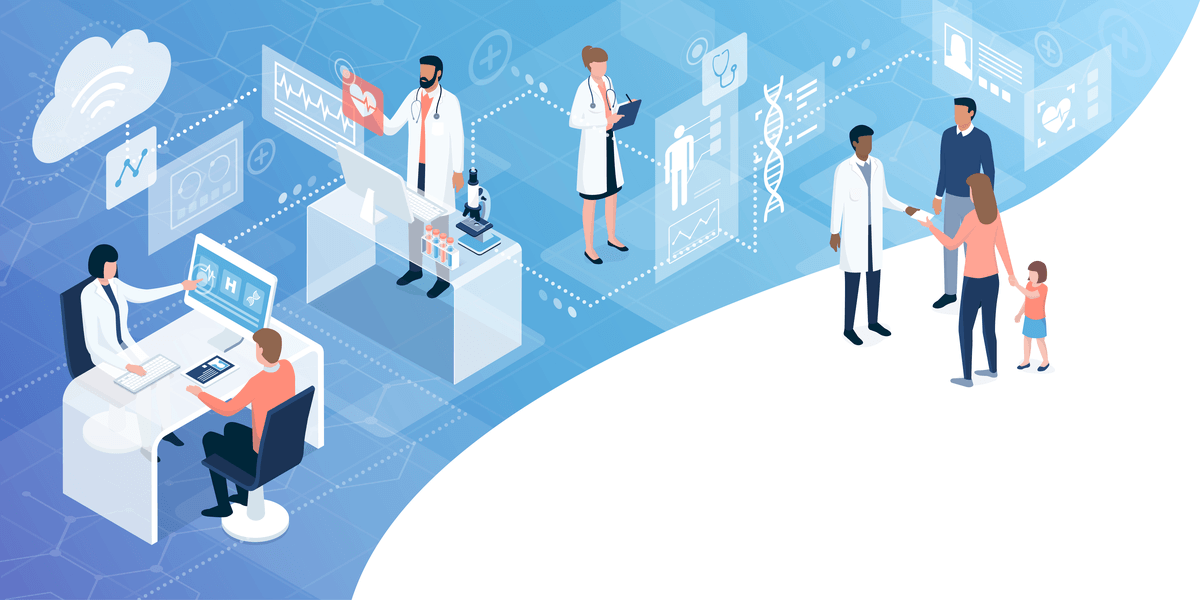 Oncology billing is among the most complex aspects of managing a healthcare service. It's challenging to process a bill based on numerous medical codes for procedures and diagnoses. But an oncology practice can either keep its medical billing in-house or outsource it to a third-party company.
To outsource or not is always the question among oncology practitioners, especially those whose practices are growing. There are neither fixed rules nor the same solutions for everyone. 
It's on a case-to-case basis. Each practice has different situations, goals, or work cultures. Keep on reading to know more about in-house and outsourced medical billing. 
In-house and Outsourced Oncology Billing: The Differences 
An in-house oncology billing team consists of specialists tasked with handling the entire RCM. As explained above, RCM documents the patient's journey from the initial appointment to the last settlement of the balance with the oncologist. 
After recording the patient encounter and generating claims, the internal billing department sends invoice statements to a clearinghouse and then to a private or public payer. 
A private payer refers to an insurance company that provides health insurance plans. Individuals can obtain these insurance plans from their employers offering health coverage, or they can buy plans themselves from other legitimate sources. A public payer pertains to a government agency that gives state-operated health programs such as Medicaid and Medicare. 
Outsourcing oncology medical billing services, on the other hand, means that the oncology practice subcontracts these services to a BPO company. Unlike an in-house billing team, an external billing provider can manage the billing processes off-site.
In-house Oncology Billing Services: Some Pros and Cons 
Advantages 
Convenience: If problems come up, the in-house billing department is accessible. Managers or oncologists are physically close to the billing officers; they can collaborate more quickly to resolve issues. 

Patient confidentiality: An internal billing team can always exercise stringent control over patient data and accounts. It can highly maintain the privacy of a patient's information.
Disadvantages
High cost: In many cases, expenses are higher when running an in-house billing team than outsourcing the task to a third-party vendor. The expenses include employee salaries and benefits, training, and software purchases.

Staff dependency: Having a few billers means low operating costs. However, running a small team will disrupt cash flow activities and other related operations when one of them resigns, gets sick, or takes a leave of absence. 
Outsourced Oncology Billing Services: Some Pros and Cons 
Advantages 
Quick setup: The external oncology billing staff can carry out billing tasks immediately and without undergoing extensive training first.

Advanced billing software: A third-party vendor uses the latest billing platform. Its applications can make the entire RCM more efficient, improving revenue collection as a result.
Disadvantages
Lack of appropriate security protocol: The external billing provider has as much access to patient data as the oncology practice. When you let an external vendor access your system, you open the door to cyberattacks and malicious code.

Not for small clinics: Several medical billing firms do not work with small-sized organizations. These external providers require a minimum number of claims from clinics.

 
In-house or Outsourced Oncology Billing? Consider These Three Factors First 
Below are three points to consider before deciding to keep an in-house billing team or outsource billing to a BPO company.
Cost-benefit analysis: Weighing the potential costs and revenue of the two options is important. After conducting a thorough comparison between them, check which one has the biggest financial benefit.

Oncology practice size: An in-house team of a small practice can manage the amount of billing work. By contrast, an expanding practice needs external support with more technological and human resources.

Risks to take: Setting up an in-house billing team means facing the risks of shouldering high operating costs and relying heavily on a limited workforce. Outsourcing allows an outsider access to your system, handing over crucial patient data. 

 
What Is Oncology Coding?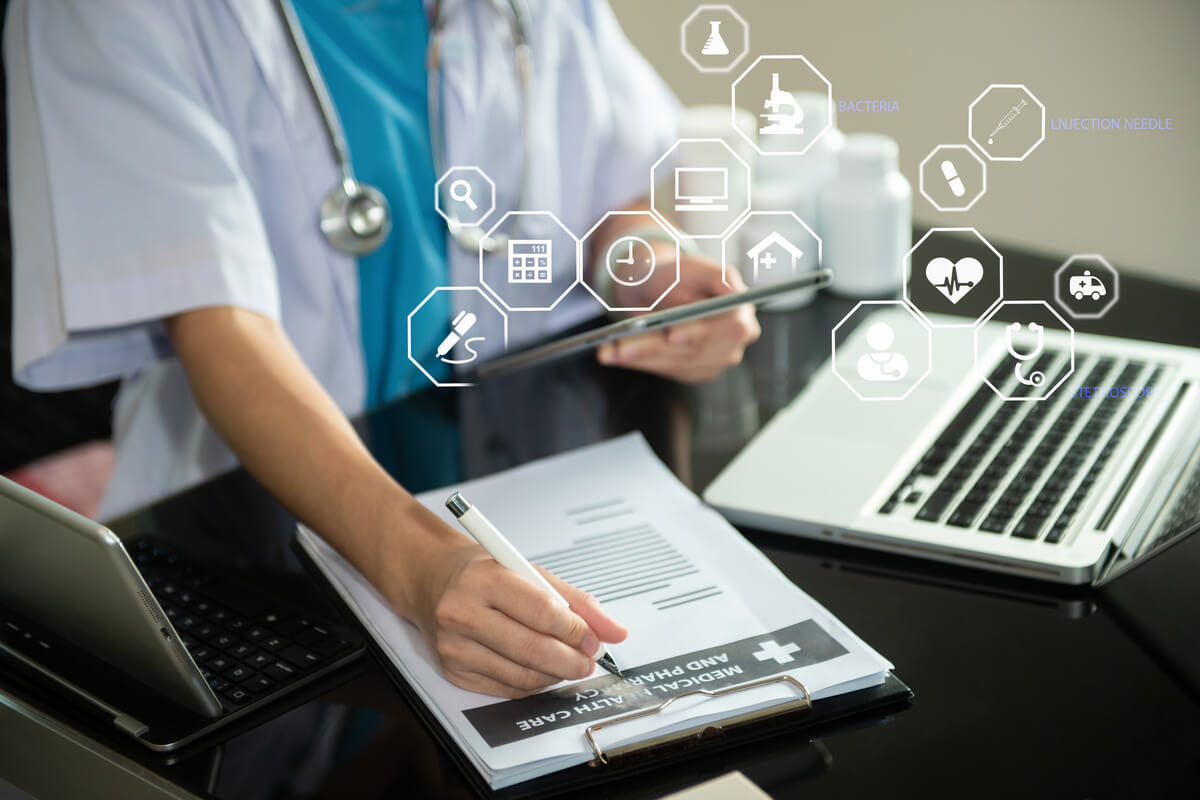 Oncology coding is the translation of a cancer patient's data into numeric or alphanumeric codes that insurance providers require from oncology practices or organizations. Oncology coders acquire the patient information to code from recorded documents, including transcription of medical notes, radiologic results, and laboratory tests. 
Oncology coding is a crucial aspect of RCM because it analyzes patient data necessary for creating and filing claims with insurance providers. Oncology billers create claims based on the codes provided by oncology coders. The codes should be accurate so that insurance providers will not reject the claims. 
Oncology coding lays the financial foundation for oncology practices. If coding is inaccurate, the billing process will take longer than necessary, and the collection of payments will be delayed. Zero denials translate to optimal and timely payment collection from insurance carriers. 
Current Procedural Terminology
Current Procedural Terminology (CPT) is a coding system commonly used in many countries, including the U.S. It falls under the mandate of the Health Insurance Portability and Accountability Act (HIPAA). Implemented more than 20 years ago, HIPAA imposes strict standards for protecting patient health information. 
CPT codes are numeric or alphanumeric characters assigned to every diagnostic, surgical, and medical service an oncologist provides for a patient. Designed to keep track and bill the services delivered, these codes are critical; insurance providers use them to determine the amount of payment for a cancer specialist. 
A CPT code consists of five alphanumeric or numeric characters. An alphanumeric code has only one letter—A, F, T, or U. Each code represents a recorded description and objective interpretation of an oncology service. 
Examples of CPT codes are 0503F (postpartum care visit), 3006F (chest X-ray documented and reviewed), 99214 (office visit), and 90716 (chickenpox vaccine). 
The American Medical Association (AMA), a nationwide group of physicians and medical students based in Illinois, developed the CPT codes. AMA also owns and maintains the codes; it updates them annually to stay current with the fast-changing trends in the healthcare sector.
10 Tips on Outsourcing Oncology Medical Billing Services

Oncology organizations adopt medical billing outsourcing to make billing processes more efficient and productive. It is a strategic decision to resolve the various challenges of oncology billing.
One of the benefits of medical billing outsourcing is reduced operating costs. Handing over this complex task to a BPO company can also enhance a medical practice's revenue collection. An external service provider has the experience and expertise to manage the billing processes at a fraction of the cost of an in-house billing team. 
Below are 10 tips that you can follow as you look for the right BPO company to outsource your medical billing to: 
1. Choose an Experienced Medical Billing Provider
Experience in delivering oncology billing services is one of the most important factors when shopping for an external service provider. The longer the experience a potential partner has, the more skilled it is in addressing various billing problems and adapting to changes in government regulations and payers' policies. 
2. Avoid Extremely Affordable Service Rates
Hiring a third-party vendor offering its services at affordable rates is always a good decision. However, be wary of a medical billing company whose rates are much lower than its competitors. It might have employees who are not as experienced as their established counterparts. It might not either have the technologies or platforms to carry out your complex billing tasks. 
3. Choose a Reliable Outsourcing Partner 
Choose a BPO company that values its clients. One way to determine this is its responsiveness and availability to healthcare providers. All medical institutions, including oncology clinics, need accuracy and speed in their billing processes to maximize payment collection. The billing partner should promptly respond to your RCM concerns and issues.  
4. Fully Understand Your Potential Partner's Services
You should ask your prospective partner about its services, such as claim scrubbing, claim denial management, analytics and reporting solutions, PMS and EMR access, and other RCM-related services. You must also check whether the medical billing system that the potential partner uses is the same as yours and up to date. 
5. Check Whether Your Candidate Complies with HIPAA 
It is ideal to work with a HIPAA-compliant BPO company. This government requirement protects personal health information (PHI) and prevents unauthorized groups or individuals from accessing it. 
An organization that follows HIPAA's rules guarantees PHI's integrity and confidentiality. A HIPAA-certified BPO company also means that it is not engaged in questionable management of private patient information that can lead to financial or criminal penalties. 
6. Ask About the Total Number of Employees 
The external vendor's workforce size is another determinant to consider before outsourcing oncology medical billing services, especially when you have large-scale projects or run a large organization with different oncology specialties. A BPO company having sufficient staff to handle your various and voluminous medical billing tasks is preferable over an entity lacking human resources.
7. Look for Relevant Technology Solutions 
To improve your collections and achieve timely reimbursements, ensure that your third-party vendor has the latest software to manage oncology billing tasks. Your candidate should rely heavily on electronic or online means for your back-end processes. Smart electronic or cloud-based billing solutions are examples of advanced billing tools that a BPO company should use. 
8. Verify Your Potential Partner's Coding and Billing Knowledge 
Your potential partner should be well-informed and updated with the medical coding systems that the oncology practice uses. These are the International Classification of Diseases, Tenth Revision, Clinical Modification (ICD-10-CM), the Healthcare Common Procedure Coding System (HCPCS), and CPT. Expertise in these coding systems is vital to error-free coding and accurate billing. 
9. Know the Types of Service Rates 
Don't forget to ask the candidate about the pricing schemes, specific fees, and other costs for its different services. It's better to learn about its payments so that you can conduct your cost-benefit study in detail. There are three payment types that a BPO offers—percentage-based, claim-based, or hourly fees.  
10. Compare the Rates of Your Prospects 
Many third-party vendors prefer to charge you a percentage of the monthly collections it makes for your practice. That said, you should make a list of each of your candidate's actual service rates. You should consider the price and the quality of service that each provides. 
The Bottom Line 
Outsourcing oncology medical billing services can be the best decision an oncology organization makes. BPO companies and other medical billing companies can improve their revenue while allowing oncologists to put more effort and time into patient care. 
External service providers are experts in their own respective fields. Billing specialists have their own resources and technology that most oncology institutions don't have because they are either inaccessible or expensive. 
Taking note of the 10 tips for oncology billing outsourcing can help you find the right partner to handle this challenging task based on your needs and goals.