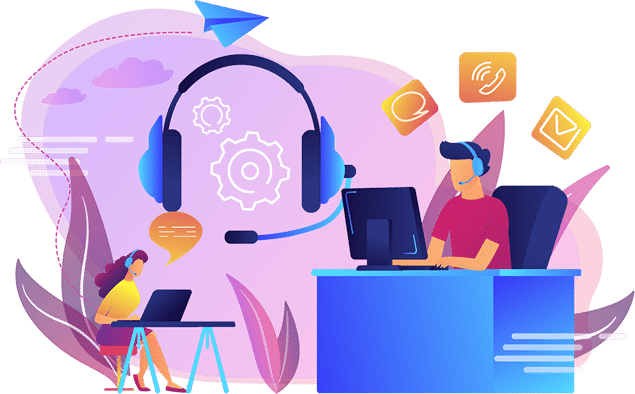 The Four Advantages of Having an IT Help Desk
We live in an information era. This is a time where information is accessible on the move. IT support is, therefore, as relevant to any multi-million corporation as it is to any startup. Having an IT help desk outsourcing holds a myriad of benefits. Let's take a look at some of them, shall we?
Centralized Information
An IT service desk outsourcing is meant for troubleshooting and handling IT-related problems as they arise. businesses basically have a collection of any and every problem that has to be solved in the past and the various ways in which these problems have been solved. Such a wealth of information is important as it helps save time in the future should a similar problem occur.
Happy Clients
Customer satisfaction is a key factor of success in any business. Outsourcing It help desk services allow your business to respond in real-time to any IT-related issues experienced by your clients or even employees. This is made possible by the wealth of information and knowledge that is provided by the third party that might not necessarily be held by your in-house team. The real-time response to problems faced allows for a seamless and thus satisfactory customer experience.
In the long run, you end up saving costs by avoiding the opportunity cost of business loss. You also save the business the cost of repairing its image as a result of negative publicity from disgruntled clients.
Increase Business Productivity
Productivity is set to decline if your in-house team is constantly faced with fixing issues that arise from your IT infrastructure. A help desk takes this load off their hands and allows them to focus on other income-generating tasks thus improving productivity.
Why not just have a dedicated in-house IT team you ask? Well, it's simply more expensive to sustain an in-house team financially than it is to outsource the services. Secondly, you have the added advantage of having a team dedicated to your business round the clock. This would be rather difficult with a full-time in-house team.
Instead of subjecting your in-house team to hours of guesswork ( hours that could have been used for other more pressing issues), why not employ the help of an IT support service provider?
Proactivity When It Comes To Problem Solving
Remember we mentioned the help desk being an information hub? Well, besides making it easier to solve recurrent problems, it makes it easy for problems to be avoided altogether. Part of the task IT help support service providers have is to analyze the computer systems' history and give a report of any red flags that may arise. This gives the business ample time to find solutions and even transition between systems if need be.
The wealth of knowledge held by the various IT experts at these facilities allows for solutions to be reached in a timely and cost-effective manner. Furthermore, you always have the option of onboarding a service provider that is conversant with your industry. This way, they can provide industry-specific solutions to your problems, something that an in-house team may take time to do.
IT help support desks can be the key to attaining the growth that your business so badly needs. You just need to do your homework on the potential service providers to ensure you are getting your money's worth.
We can help your business. Let's Connect!