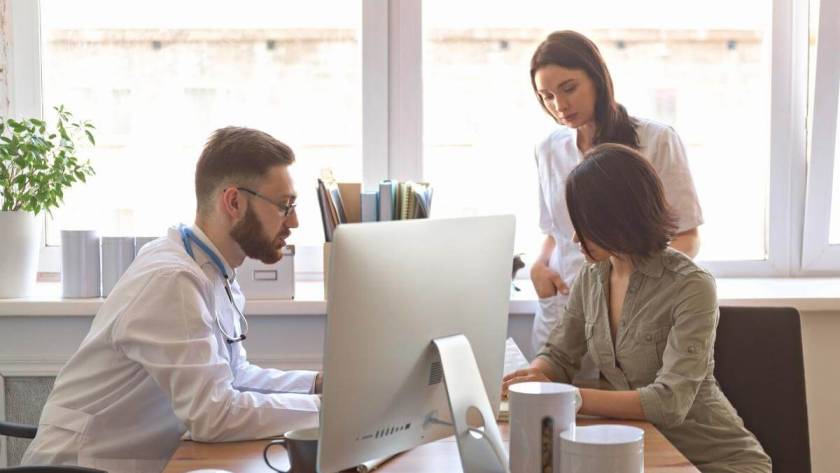 Outsourcing dermatology medical billing services allow doctors and specialists to concentrate more on their primary functions and improve treatment planning for their patients. 
An increasing number of hospital facilities and standalone clinics resort to medical billing outsourcing because of these two benefits. Professional dermatology medical billing services provide several beneficial solutions for physicians and patients alike.
This article will explain why you need to consider outsourcing dermatology medical billing services.
What Is Dermatology Medical Billing Outsourcing?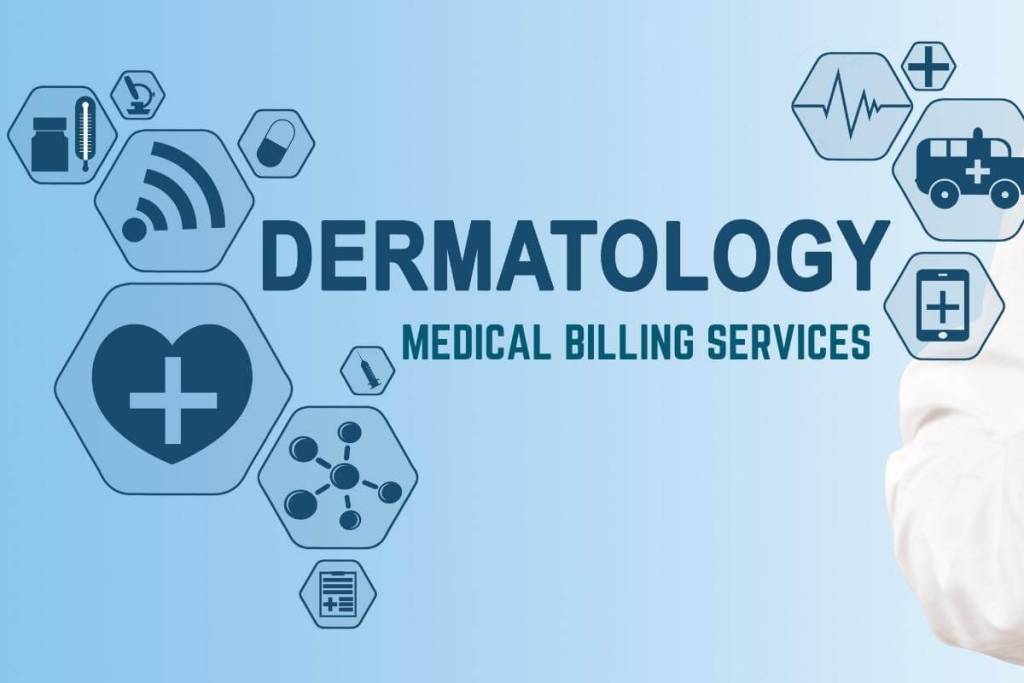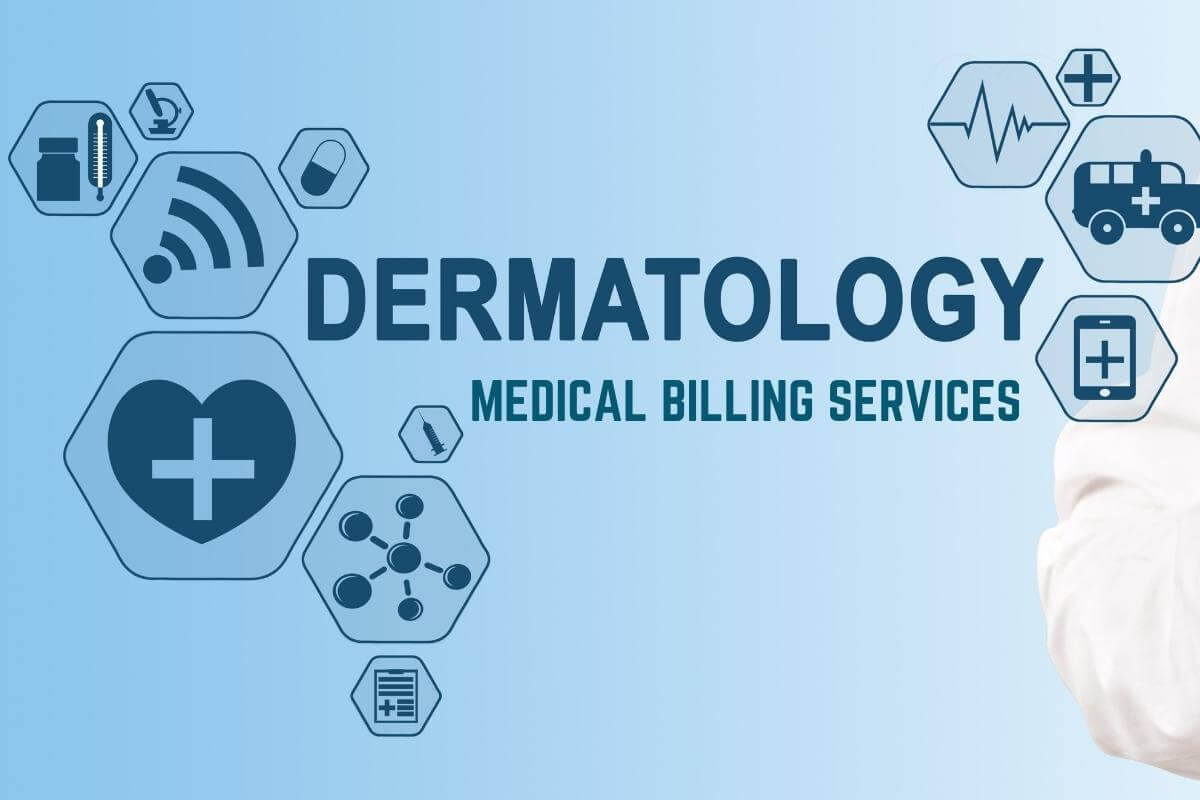 Medical billing is often a cumbersome and tedious task. If you have ever handled medical billing, then surely you understand. It's even more difficult for small medical facilities and standalone clinics, with only a handful of staff managing each aspect of the billing process. Many dermatology clinics outsource medical billing services to professional third-party billing providers because it saves resources and is more convenient.
You run the risk of jeopardizing your accounts receivable and collection rates by not sending patient bills on time. But you can avoid this peril by passing the responsibility of managing medical bills to external billers.
Outsourcing dermatology medical billing services is straightforward. All the billing operations will be managed offsite. The external medical billing company handles all aspects of the billing process, from data entry and prior authorization to submitting and pursuing insurance claims. Superbills and other documents necessary for processing billing requirements are transmitted electronically to the third-party service provider. 
Then the external medical billing company takes it from here. Medical billing is even easier if the information collected from the patients is stored in electronic health record (EHR) software. Preciseness and accuracy are improved since there is no second round of data entry.
Traditionally, dermatology practices manage their billing in-house. However, billing companies provide services that can eliminate the inconvenience of managing your own billing.
Discover: 4 Ways Healthcare BPO Services Are Changing the Industry
Why Do Dermatologists Outsource Medical Billing Services?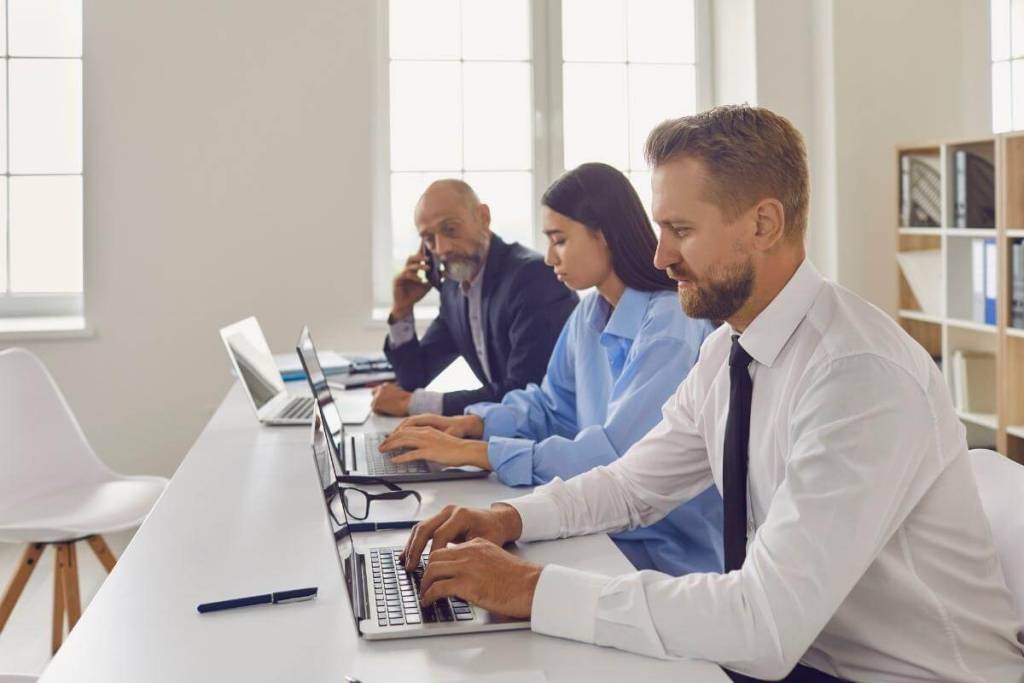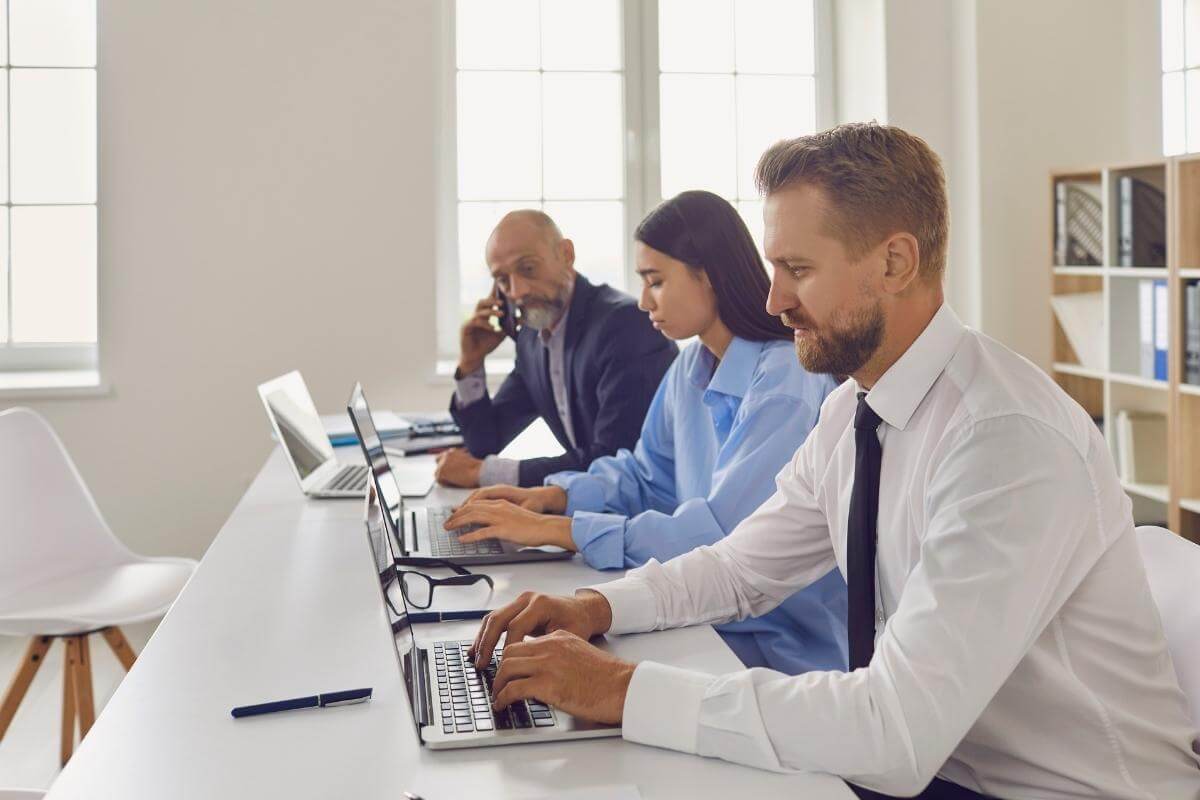 Here are 10 primary reasons medical practices need to consider outsourced billing.
1. Automatically Check Patient Insurance Eligibility
It's imperative to conduct pre-authorization checks to see whether a patient has met a deductible or to see which procedures are covered. If your practice relies on temporary staff or you often need to onboard part-timers to do basic activities such as checking patients' insurance coverage, it is wasting your resources. Instead, it's easier and more efficient to let an external medical billing company manage the task on your behalf.
2. Cut down on Coding and Billing Mistakes
Mistakes are inevitable even in a professional environment. It's not an indictment of your team to propose that there could be a better strategy to manage the risk of errors in billing and medical coding of diagnosis. By outsourcing dermatology medical billing services, you can count on reducing such mistakes. 
The reason behind this is simple. The sole responsibility of medical billers is to manage bills and claims, so the staff has more experience in the task. They are less likely to commit mistakes. If they do, they will be in the position to find and fix the error faster than your in-house team can.
3. Safeguard Patient Data
Private information that your facility gets from your patients is like a treasure for criminal hackers. Although you have technology-savvy members on your team, it's not always easy for IT teams of medical practices to stay abreast of industry best practices. 
Compare their skills to the expertise and experience of seasoned medical billers. They work extremely hard to comply with industry regulations to protect patient information against hackers. Your IT department, on the other hand, can focus on keeping your facility's workstation and server working properly for your medical workers.
4. Increase Productivity
Medical outsourcing companies have more tools available at their disposal than in-house medical billing teams. These tools can help your facility improve productivity in your workflow. Data mining information in the patient database gives away patterns that can help you become more productive. 
Some examples of such patterns include historical patterns and patient flow projections that allow you to adjust staff schedules. With this available data, you will know that certain patients require more time in the examination room than previously estimated. Information like this goes a long way toward operating more effectively.
5. Drive up Patient Engagement and Satisfaction
One primary predictor of a medical facility's long-term success is the reviews and feedback of its patients. Their comments let you know whether they are satisfied with your service. They also pinpoint the areas you need to work on for patient engagement.
Because your team no longer manages the medical billing process, they can focus on interacting with patients with less urgency to move them along. You can now provide more personalized services from the moment patients enter your facility to their interaction with the medical practitioner. This way, patients feel more at ease with their doctor's appointments.
6. Improve Patient Service
How would you rate your customer service these days?
When your staff is not glued to the computer, checking patient coverage, or contemplating the correct code to enter on the chart, they can instead put that energy into ensuring that patients feel respected and cared for.
7. Remain Compliant with Industry Regulations
It's not easy to remain in control of the ever-changing rules and regulations in healthcare. Should you fall out of compliance, the consequences can be severe. Possible outcomes include losing out on compensation from Medicare and Medicaid. Working in a full-time compliance office surely takes a lot of brainpower. And if your staff is wearing too many hats simultaneously—managing appointments one moment and recording compliance issues the next—your team will likely be over-strained eventually. 
Outsourcing regulatory compliance to professional billers, whose part of the responsibility is to keep up with the latest regulation changes, can guarantee that your practice remains compliant at all times.
8. Lower Expenses in Ensuring Normal Billing Activity
Your facility's process of printing out and mailing bills, managing payment records, and keeping track of failed payments takes away significant time and resources. Handing this duty off to medical billing services will limit the expenses incurred by the function mentioned above. If you reduce the money you spend on overseeing payments, you can set those resources aside for higher priority items such as new equipment.
9. Strengthen Cash Flow with Quicker Claims Processing
Patients and payers often fall behind in paying their medical bills, which leads to more staff overhead just to get the reimbursement your practice rightfully deserves. One solution that third-party dermatology medical billing services offer is to issue timely payment reminders to your patients.
10. Reduce Admin Requirements
Do you know how much time and energy your in-house employees need to devote to regular administrative duties? These duties include training new staff in the latest billing codes, inputting patient information, and preparing the submission of superbills. A third-party service provider can easily manage much clerical work on your behalf. Stop wasting your employees' time on low-level administrative activities; it's more convenient to allow experts to handle it for you.
Read More: How Health Partners Benefit from Healthcare BPO Services
How Can Outsourcing Dermatology Medical Billing Services Be Done Successfully?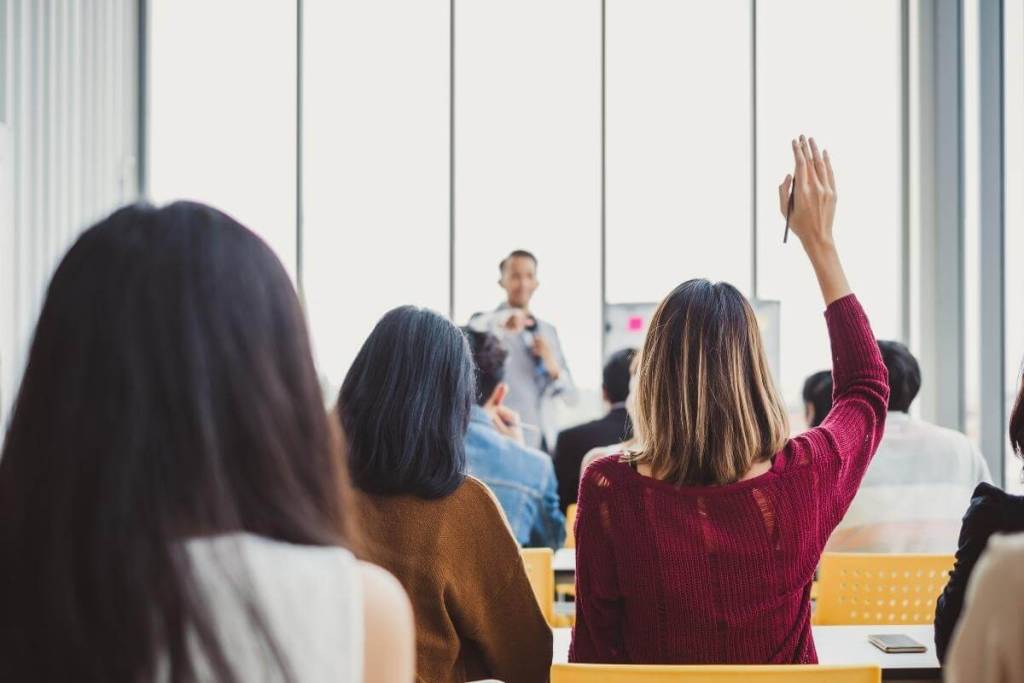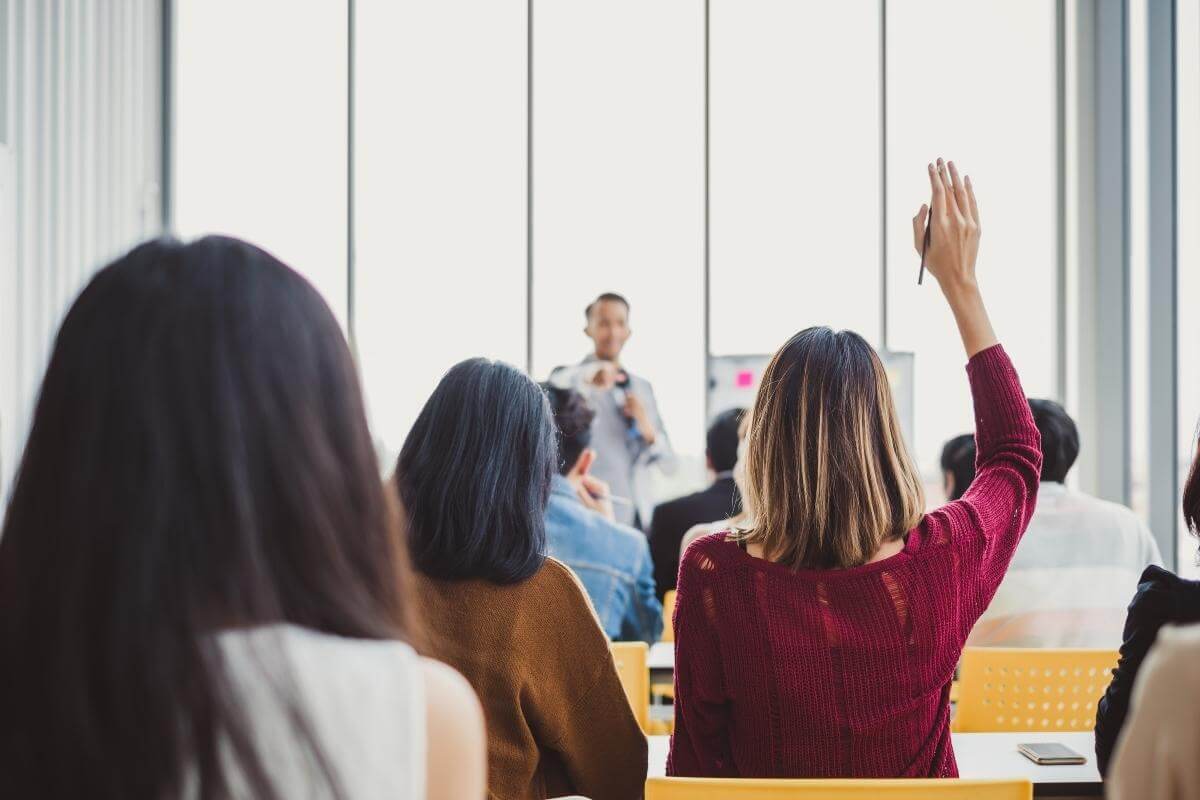 While there are many benefits to outsourcing medical billing, the secret to success is to select an outsourcing company wisely. When you look for the right service provider for your practice, make sure to ask the following questions:
Questions to Ask Medical Billing Outsourcing Companies
How quickly can they process each claim?

What other types of services do they offer?

What kind of training does the billing company have for their staff?

Who will manage the ongoing accounts receivable?

Do they provide monthly financial reports?
Questions to Ask Yourself as a Medical Clinic Owner
What functions are staying in-house?

How much support does your facility need?

What are you trying to achieve?

How will outsourcing medical billing affect your patients?

What are your liability concerns?
Learn more about tips for using Healthcare BPO services
Final Thoughts
Outsourcing dermatology medical billing services is an initiative that is up to speed in the 21st century. Outsourcing companies can offer these services at an affordable price. This means many advantages that accrue to you.
Whether you have decided to outsource your billing process is subject to your organizational needs. You need to assess your medical practice's financial health and capabilities. Outsourcing can save your facility time and resources that you can otherwise spend on your patients. If you are convinced of the advantages of outsourcing and would like to give it a go, the next step is to find a trusted outsourcing company that employs a team of professional medical billers.