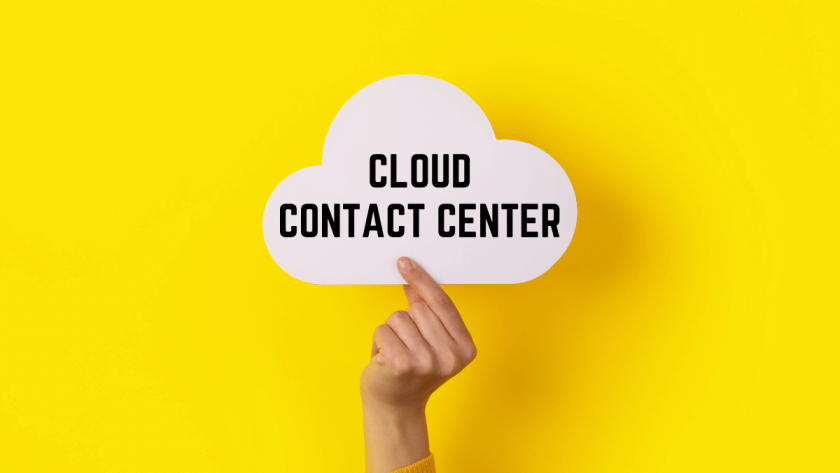 Written by Allie Delos Santos
Many companies are reluctant to move to the cloud. Several lingering apprehensions plague businesses that want to migrate to contact center as a service (CCaaS). A handful of myths, half-truths, and concerns stop them from exploring cloud-based solutions.
This article compiles 13 commonly cited myths about contact center support and discusses the truth about cloud systems.
Read on to learn more.
Common Misconceptions About Cloud Contact Center Support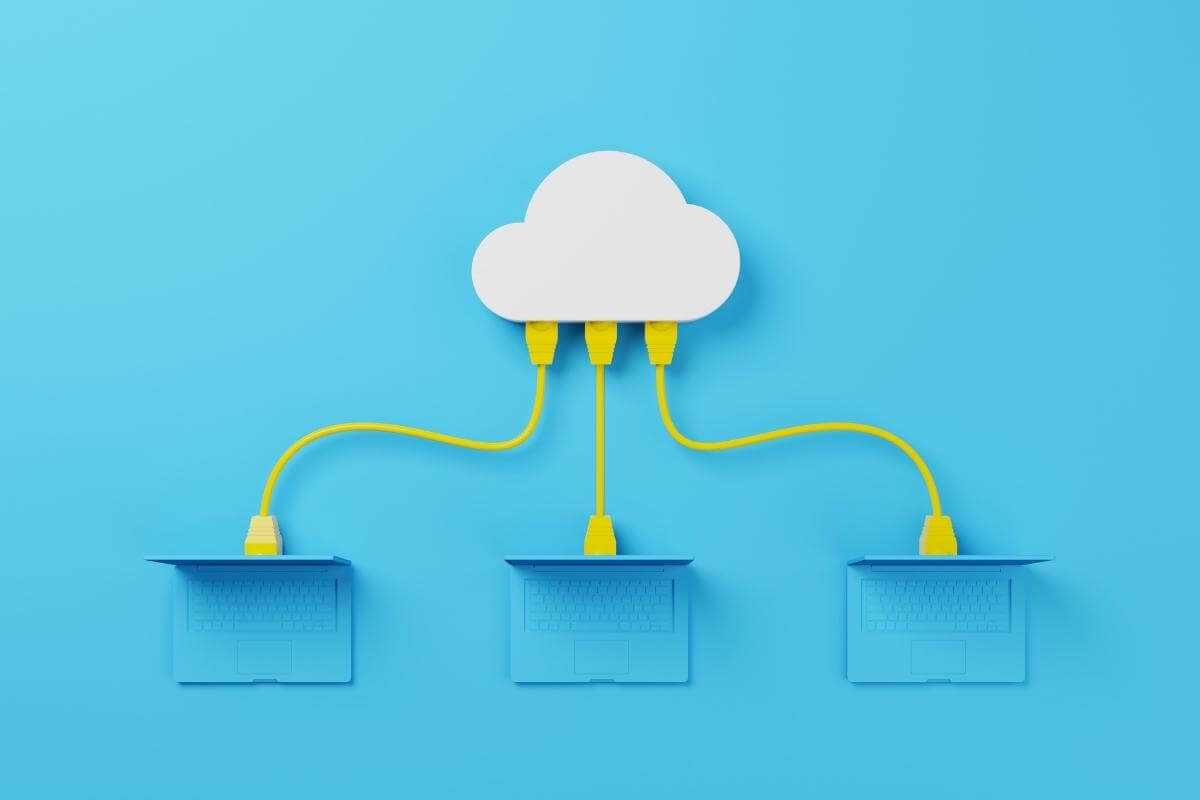 Contact center support is here to stay, with an almost $27 billion global market size. Companies are quick to quote its benefits. The upsides include scalability, monthly payment, upfront expenditure, and application management, such as remote platform upgrades.
However, some see only the negatives and use the following myths to refuse to move to a cloud-based contact center as a service. Take a look at these misconceptions and the real explanation so that you can make an informed decision.
1. The Cloud Is Not Secure
Companies find security a challenge when migrating to the cloud. After all, using cloud-based systems increases the risk of cyberattacks. It also gives your IT team more work to protect critical data.
Truth:
Cloud service providers have more security knowledge. They work with clients across various industries with different compliance requirements. Some of the biggest clients of cloud contact centers are in strictly regulated industries and need compliance with regulations such as the General Data Protection Regulation (GDPR), Payment Card Industry (PCI), Health Insurance Portability and Accountability Act of 1996 (HIPAA), and System and Organization Controls 2 (SOC 2).
With the strong security stances that CCaaS vendors take, their security is better than what most organizations can provide around their internal systems. A Gartner study showed that infrastructure as a service (IaaS) encounters 60% fewer security incidents.
2. The Cloud Has Poor Resilience, Service Level, and Call Quality
Some business owners believe outsourcing leads to poor customer service and work quality. When work is done offshore, its quality inevitably decreases. Moreover, cloud contact centers can't operate at maximum capacity during bad weather conditions, like typhoons. 
Truth:
Agent location, hardware, and software do not limit the features of CCaaS. Agents and managers can log on anywhere. They need only a phone line (SIP, PSTN, or mobile) and a strong internet connection.
CCaaS solutions can withstand weather issues and natural calamities better, thus leading to higher resilience. Additionally, cloud contact center providers test the system repeatedly. The design and construction of most CCaaS are more robust than what most companies can afford in their infrastructure.
As for call quality, third-party service providers typically deal with complex situations, solving problems and providing optimal solutions. Agents undergo rigorous training to meet the industry's standards for answering calls and interacting with clients. 
3. Contact Center as a Service Dismantles Legacy Systems
Legacy contact centers are a significant investment. Many businesses fear they must abandon traditional systems, resulting in a major hit on their bottom line.
Truth:
Organizations can implement contact center support into their legacy systems.
Many CCaaS tools are integration-friendly and have open application programming interfaces (APIs) that let you connect legacy to cloud-based solutions. Moreover, CCaaS is scalable. Thus, you fulfill your needs as you continue your digital transformation. Scalability is crucial for companies that want to migrate away from legacy systems gradually.
4. The Service Is Not Suitable for Small Businesses
To some, "as a service" is synonymous with "enterprise-level." Many entrepreneurs believe that cloud contact centers are not appropriate for small businesses. They think that CCaaS is suitable only for large organizations with bigger capacities.
Truth:
However, one of the benefits of CCaaS is scalability. It fits any business size, whether a multinational enterprise or a mom-and-pop shop. For small businesses, in particular, cloud contact centers offer:
Scalability:

As your small business expands, CCaaS grows with it. You are sure your business fulfills customer demands while paying for only what you need.

Cost-effectiveness:

Companies do not have to invest in additional office space or hardware. Instead, they pay a third-party service provider to host and manage the CCaaS software.

Omnichannel support:

Customers want to connect in different ways. Some prefer to call, text, or email, but meeting these demands is challenging for a small business. CCaaS solutions offer various communication mediums.

Improved customer service and experience:

You enhance customer experience by engaging customers using their preferred messaging platform. Small businesses can offer the experience customers want with lower costs. 
5. CCaaS Has Potential Downtime-related Service Problems
Cloud contact centers regularly experience server downtime. The cloud is unreliable. It's better to keep contact centers onsite. 
Truth:
Service downtime can happen in any environment—including cloud contact centers—but it doesn't have to. The right cloud system can decrease downtime better than its onsite predecessor. Cloud centers have 35% less downtime than on-premises solutions. 
Choose a cloud contact center support provider that is transparent about its uptime policies and service-level agreements. Service providers should offer historical, detailed, public metrics across all regions. Even better, pick a vendor that enforces their availability and offers compensation when they fail to deliver.
6. Companies Lose Functionality After Moving to the Cloud
Companies that outsource to contact centers lose control over the business function. Outsourcing limits the feature they can access, affecting productivity and damaging their reputation. 
Truth:
A reputable contact center as a service provider is feature-rich. CCaaS easily integrates with various data sources, offering better consumer insights.
CCaaS solutions also deliver custom and complex routing rules for outbound and inbound tickets, alerts, and more. It allows you to interact with clients using their messaging channel of choice.
Lastly, cloud contact centers offer robust training features and real-time tracking and reporting for  managers. Such features allow them to help dispersed and remote agents.
7. The Cost Is Out of Control
The total cost of owning a contact center is concerning. Businesses must shoulder annual maintenance fees and pay for capital expenditures. Obtaining a license for the product is an added expense that drives the total cost higher. 
Truth:
The total cost of ownership (TCO) myth is easy to dispel because CCaaS vendors charge clients only for resources they use. There are no annual maintenance payments or up-front capital expenditures with CCaaS, regardless of usage. Remember that with legacy onsite solutions, users need to license for maximum capacity, thus attracting higher maintenance and support fees.
The average price of a CCaaS solution ranges from $75 to $140 per user.
Under the software as a service (SaaS) model, agent usage can scale up or down as the business needs and the monthly bill reflects it. The CCaaS pricing structure better suits multichannel operations because companies can access each platform anytime. Adding new channels as they emerge is also more accessible and cost-efficient.
8. A Contact Center Is Expensive to Deploy and Maintain
Setting up a contact center is expensive due to extensive infrastructure requirements. It also requires businesses to hire IT administrators who maintain the system, which adds to the cost. 
Truth:
Any new IT initiative comes with an investment. However, the cost of implementation and maintenance for cloud contact centers is lower than for legacy systems.
With CCaaS, you do not need to purchase new phones or rent office space, requiring less deployment cost. The vendor is also responsible for managing all upkeep and updates to the software. Lastly, your monthly fee includes maintenance costs.
9. Social Media Is an Add-on
Social media and other support channels are add-ons. Companies need to pay an additional fee to add their preferred channel. 
Truth:
Social media features are not an extra when deploying a contact center as a service solution. It becomes an add-on if the service provider is not the solution developer.
Contact center support lets you use skill-based routing in queues regardless of the customer's platform. The medium is irrelevant to the cloud, with tickets coming from the same place.
Omnichannel tools also support other platforms such as email and live chat. There's no additional fee needed to close tickets from other channels. 
10. Contact Center as a Service Is Not Relevant
Many businesses are under the impression that contact centers are obsolete. Consumers don't call customer support anymore.
Truth:
Contact centers do more than answer calls. They are equipped with the knowledge and tools to meet your clients wherever they want to. CCaaS solutions also streamline gathering crucial customer insights, such as average hold time and ease of interaction, to help you make better decisions.
If you think CCaaS is not necessary for you, it will be soon. Consumers increasingly demand unique experiences, and agents continue to choose remote work. CCaaS is the way to deliver.
11. The Learning Curve for CCaaS Is Steep
Implementing a contact center as a service is complex, and learning to use the new system is difficult. Deploying a system with a steep learning curve leads to critical downtime for busy companies, which can negatively impact the bottom line. 
Truth:
Luckily, many CCaaS solutions have easy-to-navigate interfaces and user-friendly features.
The key is to choose the right software provider that meets your company's unique requirements and workflow. CCaaS software is not a one-size-fits-all solution. Carefully assess the available options and choose one that fits your needs.
12. Flexibility Is Not Guaranteed
Businesses fear losing flexibility with contact center support. They fear getting stuck with the system's current functionality, and there's no room for development.
Truth:
CCaaS systems allow companies to seamlessly grow or contract, improving the capacity to adjust cost-effectively to demand. With the building block approach of most CCaaS, businesses can easily incorporate or abolish additional functionality and agents as required. Cloud contact centers are the ideal solution for seasonal businesses.
Paying only a monthly fee for resources you use significantly helps you save on capital and operating expenses. You no longer need to pay for licenses and hardware, which you might not fully use all year round. CCaaS is the epitome of business on your terms.
13. CCaaS Is Not Customizable
The provider's offerings are standardized and can't be adjusted to match the client's system. Businesses have no choice but to follow the vendor's product offering.
Truth:
Flexible cloud systems improve customization and control over contact center solutions. Satellite offices can manage and control their locations while sharing the same IT infrastructure as the whole organization. Moreover, remote teams still benefit from centralized management.
Pre-defined access rights mean that staff sees what they need to work on while the admin remains in control. Finally, one-time integration in the cloud with business apps using web services is secure and easy, improving operational processes.
Avoid service providers that offer standardized solutions that you can't customize to fit your needs. Many CCaaS vendors have highly customizable solutions. 
The Bottom Line
Misconceptions about cloud solutions plague many businesses. However, the truth is that CCaaS provides the security and functionality of an on-premises center minus the capital or operating costs. 
The solutions are feature-rich and allow you to set up quickly and train agents worldwide. With CCaaS, you are no longer geographically limited when hiring top talent.
Leverage CCaaS now to enhance multichannel capabilities and improve customer experience.