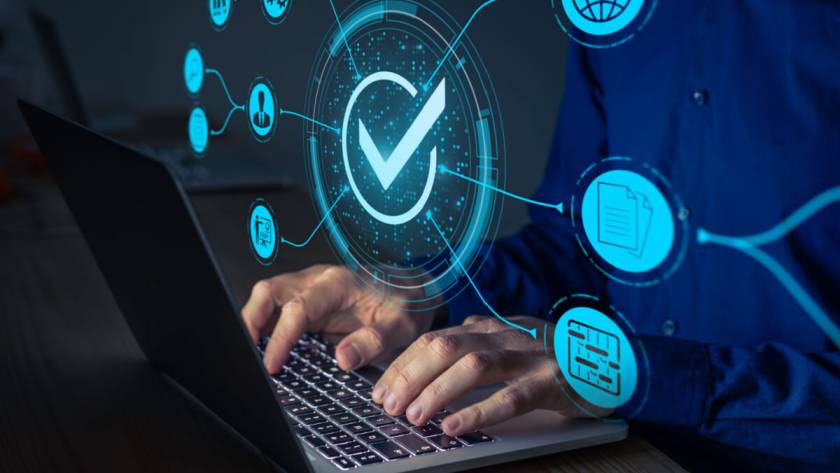 Written by Allie Delos Santos
Security threats and risks evolve as communication technologies develop. Contact center as a service (CCaaS) is a common target for malicious acts because they receive and process sensitive customer data. Improperly guarded information raises the risk of breaches. 
Hence, contact centers must follow regulatory guidelines and comply with industry mandates.
Read on to learn more about CCaaS industry regulations every center must abide by to protect consumer data.
What Are CCaaS Industry Regulations and Compliance?

CCaaS compliance means following applicable industry regulations and laws. Many online security laws passed over the years aim to safeguard consumer privacy and data. These laws intend to protect consumers from intimidation and intrusive phone calls. The impact of these regulations is far-reaching. Consequently, many contact centers need to alter their process to ensure compliance.
Some contact center regulations affect all contact centers. Others, however, are relevant only to certain industries. For example:
Federal law requires contact centers to inform only one party when recording a call. Other states mandate notifying both parties.

Contact centers that use credit card information must comply with the Payment Card Industry Data Security Standard (PCI-DSS). This standard regulates voice recording and the storing of any credit card information.

Outbound contact centers must follow the Telephone Consumer Protection Act of 1991 (TCPA), while contact centers in the healthcare industry must abide by the Health Insurance Portability and Accountability Act of 1996 (HIPAA).
Compliance responsibilities tend to be overwhelming. Luckily, advancements in contact center tools are automating most compliance tasks. Here is how automation helps with compliance.
Interaction analytics software translates voice calls to text, examines them, and flags tickets that are not compliant based on what the representative said or didn't say.

Call recording software pauses a recording when customers are given their credit card information and security code.

Outbound dialers have built-in compliance features.
These compliance technologies give contact centers peace of mind. More CCaaS industry regulations might emerge in the future. These tools that assist with and adapt to changes are key to staying compliant.
Regulations That Impact the CCaaS Industry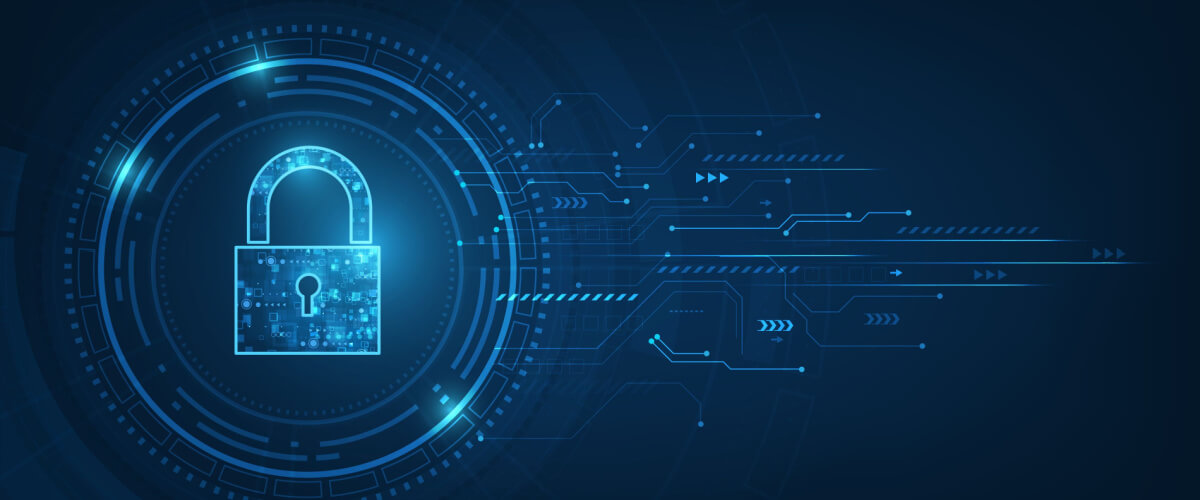 Security and privacy threats come in many forms. They require a holistic approach to protect organizations and consumers. Of particular importance to CCaaS industry regulations are data privacy and protection. Thus, cybersecurity practices are becoming a norm among service providers. 
Here's a closer look at the contact center industry standards.
Health Insurance and Portability Act of 1996 (HIPAA)
HIPAA, passed in 1996, monitors key aspects of managing private health information in the U.S. Amendments to HIPAA include regulations on handling electronic health records.
HIPAA's privacy rule details the processes required of companies for secure access, sharing, and editing of electronically protected health information. Most of the act's mandates are technological requirements and administrative protocols.
Protected health information should be kept secure at all storage, use, and transfer points. There are also specific standards that detail the measures contact centers must take. A lack of proper training in data security policies will subject contact centers to significant fines.
Payment Card Industry Data Security Standards (PCI-DDS)
The Payment Card Industry (PCI) enforced PCI-DSS. Enforcement of these standards is not at a federal level. Nevertheless, the PCI Security Standards Council holds businesses accountable for failing to comply with established regulations. 
The council reserves the right to impose a fine on companies that fail to comply with the standards. The fine ranges from $5,000 to $10,000 per month until the party in question complies. 
The PCI-DSS categorizes its rules under six major goals, as listed below. 
Build and maintain a secure network

Protect cardholder data

Maintain a vulnerability management program

Implement a strong access control measure

Monitor and test networks

Maintain an information security policy
Complying with PCI-DSS means understanding the goals above and documenting efforts defined within the set of regulations to meet them. Modern contact centers dealing with customer payment information must follow best practices per the council's official documents. Best practices cover transcription compliance and methods for ensuring PCI call recording.
General Data Protection Regulation (GDPR)
GDPR is a set of laws designed to improve the management, tracking, and monitoring of various customer information.
Many contact centers monitor customer conversations as a practice. Guidelines in GDPR, therefore, apply to their day-to-day operations. Specifically, GDPR mandates apply to organizations handling customer data from the European Economic Area (EEA).
The regulations include:
 

Preserving anonymity.

There should be reasonable efforts to preserve anonymity in conjunction with obtaining consent before collecting data from any person from or residing in the EEA.
Storing outreach information.

GDPR privacy mandates do not recommend keeping data of possible leads on file. Contact centers must retire lists of leads over time and safely dispose of data to meet the exacting standards of this regulation.
Fair Debt Collection Practices Act (FDCPA)
A collection agency must abide by FDCPA. This federal law restricts what debt collectors can say or do when collecting certain debts. The Fair Credit Reporting Act, a related regulation, enacts requirements for the manner of disclosing debts on consumers' credit reports and reporting to the credit bureau.
FDCPA applies to agencies that collect certain types of debt such as:
Credit cards

Medical debt

Mortgages

Other debts focused on family, personal use, or household
FDCPA restricts debt collectors from the following.
Engaging in activities or behavior intended to harass debtors, family members, or friends over a call or other communication method

Contacting debtors before 8 a.m. or after 9 p.m.

Contacting debtors at their place of work if they know the employer does not permit such calls in the workplace

Contacting consumers directly when represented by an attorney
The act also mandates debt collectors to recite the Mini-Miranda at the beginning of a conversation with a debtor. The Mini-Miranda is a legal warning informing debtors about the caller's identity, the purpose of the conversation, and data security protocols.
Contact centers can use interaction analytics tools to help with accounts receivable and collections management. This tool analyzes each interaction to reduce contact center compliance risks and ensure agent performance.
Contractual Requirements
Contact centers offer customer support services for their clients. Each client has an individual contract. The contact center must comply with every clause in the contract in conjunction with federal regulations.
That means that the contact center must comply when a contract stipulates answering calls live instead of using an automated system. The same is true if the contract states calls must be answered within a specific time frame. Similarly, the management of unionized contact center employees should fulfill union requirements.
In any case, contact centers must abide by any specific contractual obligations.
Department of Labor Regulations
Many contact center representatives work for an hourly wage. The United States Department of Labor enacted the Fair Labor Standards Act (FLSA), which defines several provisions regarding hourly employees.
FLSA states that an employer must compensate workers at least the national minimum wage unless the state has a higher minimum wage. Another provision stipulates paying any hourly staff working more than 40 hours per week one and a half times their regular hourly wage.
Telephone Consumer Protection Act (TCPA)
Outbound contact centers, such as collection departments, must follow TCPA. This act regulates when solicitors and agents can call.
According to TCPA, contact centers must call only residential numbers between 8 a.m. and 9 p.m. The agent must state their name, who they represent, and the telephone number on every call. Lastly, contact centers should honor numbers under the do-not-call registry.  
The Bottom Line
The most widely applicable CCaaS industry regulations are PCI-DSS, HIPAA in the U.S., and GDPR in the EU. These regulations are of high importance to companies outside of their respective territories.
These regulatory and compliance provisions concern most contact centers. To meet the mandates, customer service teams must study each regulation in detail.