Back Office Services for A Telecommunications Company
A well-known IT and telecommunications company reached out to Unity Communications to help them with a variety of back-office tasks and sales support operations.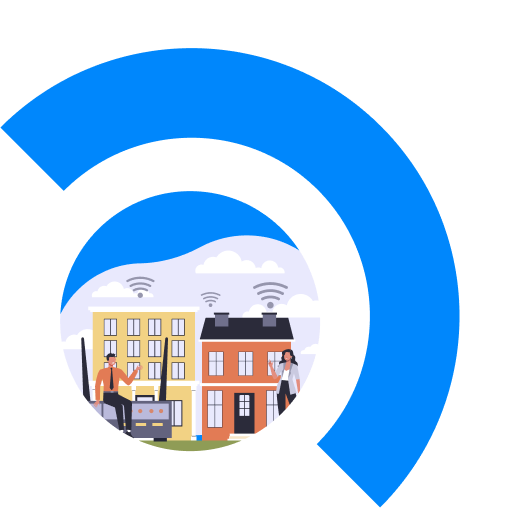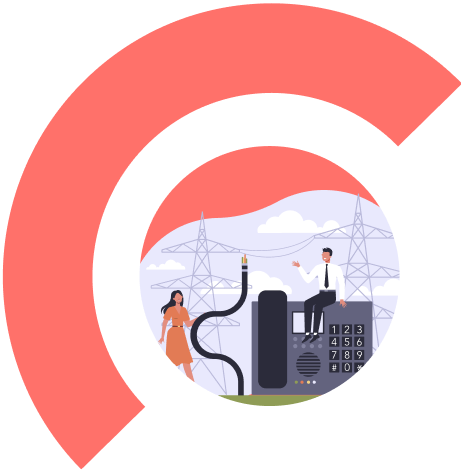 Challenges: Low Productivity
The client is a California-based telecom company that provides voice and high-speed internet services over fiber optics, copper, and fixed wireless systems. With companies shifting to remote work arrangements, many people opted to sign up for internet services thus their customer base grew significantly.
As a result, the team handling back-office and management tasks are required to work double-time performing data management, order processing, account reconciliation, and answering customer service calls. These tasks create a bottleneck in providing sales support for their existing customers and limited time to create sales proposals to acquire more customers.
Finding and recruiting qualified customer service representatives and technical support staff proved very costly as well as the minimum wage in some parts of California was $ 15.00 per hour. After employer payroll costs and onboarding, the overall cost per rep was $ 27.00 per hour before management costs.
Improved Productivity Through Outsourced Back Office Services
Creating processes to maximize your core staff productivity.
Acknowledging the challenges and client's requirements, Unity communication provided the following solution: 
1: Establishing a back-office team that provided a wide range of admin and sales support. The team consisted of three members and a project manager overseeing the work.
2: Took over most of the time-consuming admin tasks such as data entry, order processing, creating proposals for customers, and reconciled overage. 
3: Set up channels to ensure open communication and real-time reporting. We understand the importance of communication and provide regular updates on each project. The project manager monitors the team closely to ensure the tasks are completed accurately within the specified time frame. 
4: Set up KPI's to track the team's productivity. This includes an average handle time (AHT) of 6 minutes, Customer satisfaction (CSAT) of 90%, Case Complete Rate of 100%, Case Reopen Rate of 80%, and Quality Score of 90%.
Increase Efficiency and Team Productivity
Unity Communications focuses on establishing a team that will handle all incoming tasks and identifies processes that may be improved in order to complete a given task timely and accurately. Introduced CRM tools and suggested using Google Spreadsheets and other Google suites to allow more organized and real-time reporting.
After 2 months, the client was pleased with the results. Unity Communications are able to achieve the following metrics: Average handle time (AHT) of 350 seconds, Customer satisfaction (CSAT) of 92%, Case Complete Rate of 100%, Case Reopen Rate of 18%, and Quality Score of 90%.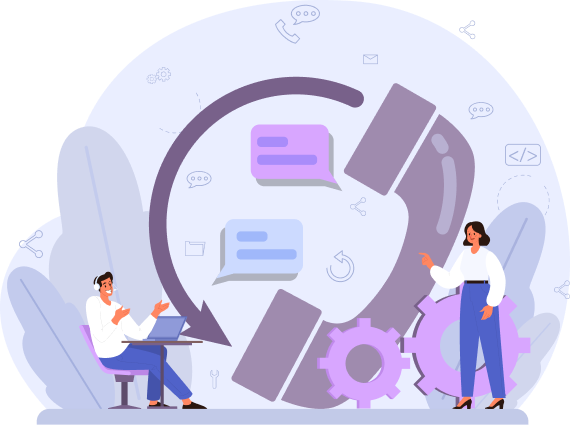 Choose A BPO Partner That Will Help You Succeed
Unity Communication became a trusted BPO partner and handles back-office functions and helps them establish processes designed to increase the efficiency and productivity of the team. Compared to hiring and training additional support in-house, the client was able to save time and money in outsourcing. Their consultants now have time to focus more on executing core strategies crucial to the business.
With the help of an experienced BPO partner (Unity Communications), The telecommunications company now has a streamlined back-office process that delivers quality work in a timely manner. As a result, customer satisfaction increased by 92% and productivity by 70% in just two months. The company is now able to focus its strength on acquiring new customers and important business activities that will help them expand its reach in the telecommunications market.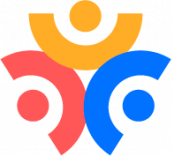 We have built amazing and award-winning back-office teams for industry leaders in E-commerce, Tech support, Retail, Finance (FINTECH), and software as a service (SaaS).
If you are looking for a reliable back-office solutions provider, Unity Communication is here to help. Let's start a pilot today!